Travel During Pregnancy: Is It Safe?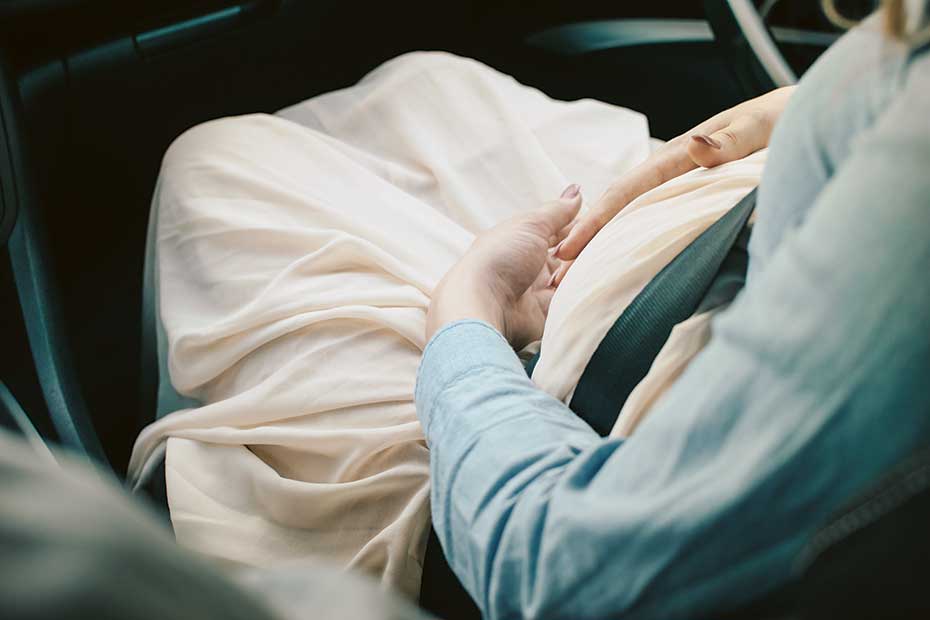 Planning a babymoon? Whether you're off on a trip for business or leisure, it's important to be prepared and take extra care.
Take the wheel
It's safe to drive while hapū but if you're going on a long road trip it's a good idea to stop regularly to stretch your legs.
You should always wear a seat belt when travelling in the car. Make sure it is positioned correctly: the strap that goes across your lap needs to sit under your bump and across your thighs, the diagonal strap that goes across your shoulder should lie between your breasts and above your bump. The seat belt should not be positioned across your bump.
The safest place to sit when travelling in the car is the back seat but if you're up the front, make sure you move your seat back from the dashboard or position the steering wheel away from your belly.
Flying high
The best time to travel internationally or fly to a domestic destination is the second trimester as most pregnant people are no longer experiencing morning sickness and the risk of early labour is low. Make sure wherever you choose to go, the flight itinerary is manageable.
Pregnant people are at a slightly higher risk of deep vein thrombosis (DVT) so it's important to elevate your legs where possible, drink plenty of water, and go for walks to stretch your legs when you can. It may be advisable to wear special compression stockings or flight socks for the journey – ask your LMC if they think these would be a good option for you.
Most people with a normal, low-risk pregnancy are able to fly up until 28 weeks pregnant. Beyond that, you'll need to speak to your LMC about whether travelling is safe for you and your pēpi – this will depend on your health, where you're going, and how long the flight is. If they give you the okay, you'll need to carry a medical clearance letter from them saying that you're fit to travel. Every airline has a different policy in terms of how late in pregnancy they'll allow women to fly – even with a letter from their doctor or midwife – so it's important to check the airline's specific policy before you travel.
Staying safe overseas
Remember to adhere to the food safety guidelines for pregnancy. It might be best to avoid ice creams, ice blocks, and salads if you're not confident in the hygiene standards where you're dining.
If you're going somewhere tropical, take extra care in the heat. Drink plenty of water and protect your skin from getting sunburnt with a high SPF sunscreen.
Before visiting certain countries, it may be advised to get vaccinations to protect from local diseases. Ask your LMC which ones are recommended for the country you're travelling to and whether they're safe to get during pregnancy.

Take out travel insurance. Be sure to carefully read the fine print about what the policy covers in relation to pregnancy.