Immunisations in Pregnancy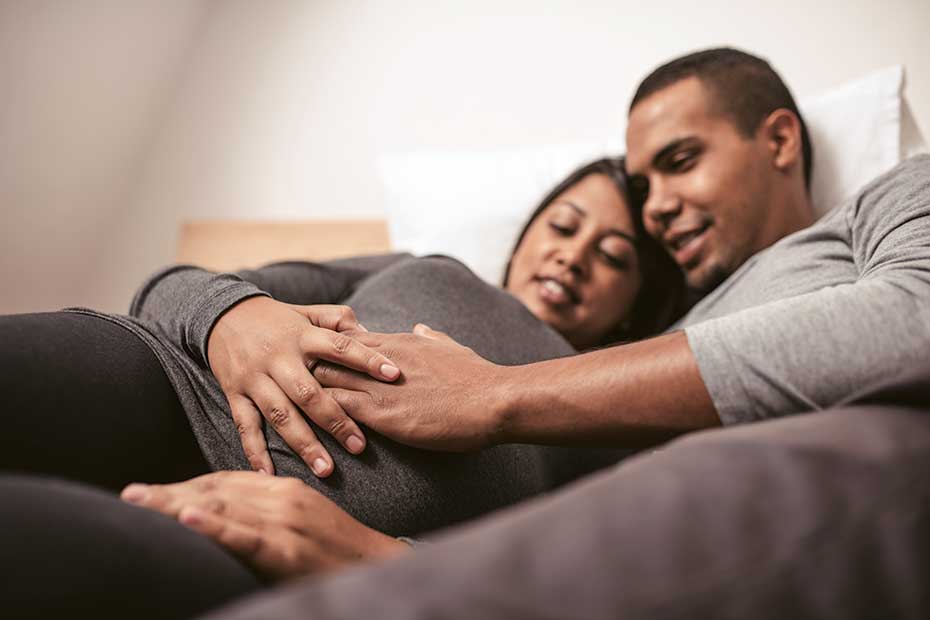 Protect your whānau and your pēpi by getting the recommended vaccinations during your pregnancy.
The Ministry of Health recommends immunisation against whooping cough and influenza during pregnancy – the vaccinations for these are free for pregnant people in New Zealand. 
When pregnant people get the recommended immunisations, they pass on some of their immunity to the baby during pregnancy. This can provide their pēpi with some protection in the first weeks of their life before they can get their first immunisations at six weeks old.
It is recommended to get the whooping cough immunisation from 16 weeks, in the second or third trimester of pregnancy. The influenza immunisation is available in New Zealand from 1 April to 31 December each year and is safe to get during any stage of pregnancy.
Getting the vaccines for whooping cough and influenza during your hapūtanga is the best way to prevent your baby from catching whooping cough or the flu. These immunisations are safe and recommended during pregnancy. 
The Ministry of Health also recommends that any adults (like your partner or the baby's grandparents) who will be in close contact with your pēpi also get immunised against whooping cough before the baby is born. Please note: the whooping cough vaccination is only free for hapū people. 
For more information on immunisation during pregnancy, visit immune.org.nz or call 0800 IMMUNE (466 863).
COVID-19 VACCINE IN PREGNANCY
The Ministry of Health and the New Zealand College of Midwives recommend that pregnant people receive both doses of the COVID-19 Pfizer vaccine, as well as the booster. It is safe to get the vaccine at any stage of your pregnancy. 
Evidence shows that if you catch COVID-19 during your pregnancy, you and your baby may be at greater risk of becoming very unwell. Being vaccinated against COVID-19 protects you as you're far less likely to become seriously ill. There is evidence that by being vaccinated you can provide extra protection for your baby as antibodies can get through the placenta. 
Millions of pregnant people worldwide have been vaccinated and there is no evidence that the vaccine is associated with an increased risk of miscarriage during pregnancy. No additional safety concerns have been raised. The Pfizer vaccine does not contain a live virus or any ingredients that are harmful to pregnant people or their babies. 
If you haven't made your vaccination appointments yet, you can book online or call the COVID Vaccination Healthline on 0800 28 29 26 (8am to 8pm, 7 days a week).
MMR check
If you or your partner were born on or after 1 January 1969 and have not completed a two-dose course of the MMR (measles, mumps, and rubella) vaccine, the vaccine is free to receive. Ask your doctor if there is a record of you having both doses to ensure you are protected from measles. If you are pregnant and are found to need another MMR vaccine dose, it will be recommended that you receive this after your baby is born.