Monkeypox – All You Need to Know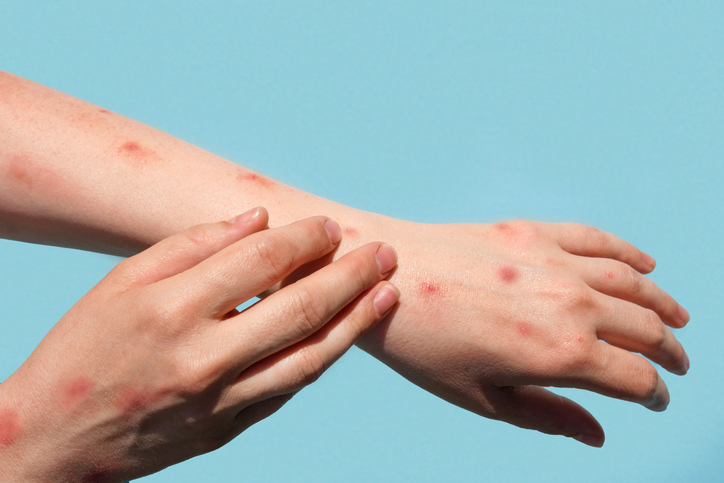 The Ministry of Health has reported a second case of monkeypox in New Zealand. We know that this sort of news can be worrying, especially if you are hapū or have a young pēpi. Below, we share key information on monkeypox, including transmission, symptoms and prevention.
What is monkeypox?
Monkeypox is a viral zoonotic disease (zoonotic refers to diseases that can pass between animals to humans). Human monkeypox was first identified in humans in 1970 in the Democratic Republic of the Congo. Monkeypox is largely confined to Western and Central Africa.
Transmission
It's important to know that monkeypox does not easily spread between people so the risk to the general public is low. To get infected you need to be in close contact (usually skin to skin or shared respiratory droplets) with a case while they are infectious.
There is no evidence of community transmission from the two cases of monkeypox in Aotearoa and the cases are not linked.
Person to person spread may occur through intimate contact with an infected person (including kissing), direct contact with a person's infected lesions, contact with contaminated bed linen or clothes, and respiratory droplets from an individual with monkeypox.
Symptoms
The first symptoms of monkeypox are usually one or more of the following:
Headache
Acute onset of fever (>38.0C)
Chills
Lymphadenopathy (swollen lymph nodes)
Myalgia (muscle and body aches)
Backache
Tiredness
A rash usually appears after a few days on the place of infection and the symptoms usually resolve by themselves within a few weeks.
Prevention
Monkeypox does not easily spread between people so the risk to the general public is low. However, if you have been in contact with a person with monkeypox, it is recommended to wash your hands thoroughly with soap and water and dry them properly, or use an alcohol-based hand sanitiser. Outside of this, it is recommended to avoid close contact with people with suspected or confirmed monkeypox.
Is there a vaccine and what is the treatment of monkeypox?
There is no specific vaccine for monkeypox but some Smallpox vaccines can provide protection. In Aotearoa the Ministry of Health is working with Pharmac to explore options for access to Smallpox vaccines that can be considered for the targeted prevention of monkeypox.
Treatment for monkeypox is mainly supportive. The illness is usually mild and recovery usually takes a few weeks.
Anyone who thinks they may have been exposed to monkeypox should either contact their GP or Healthline free on 0800 611 116 or get in touch with a sexual health clinic.
Further information on monkeypox can be found here.