Should You Get Your COVID-19 Booster Vaccination While Pregnant? Here's the Official Recommendation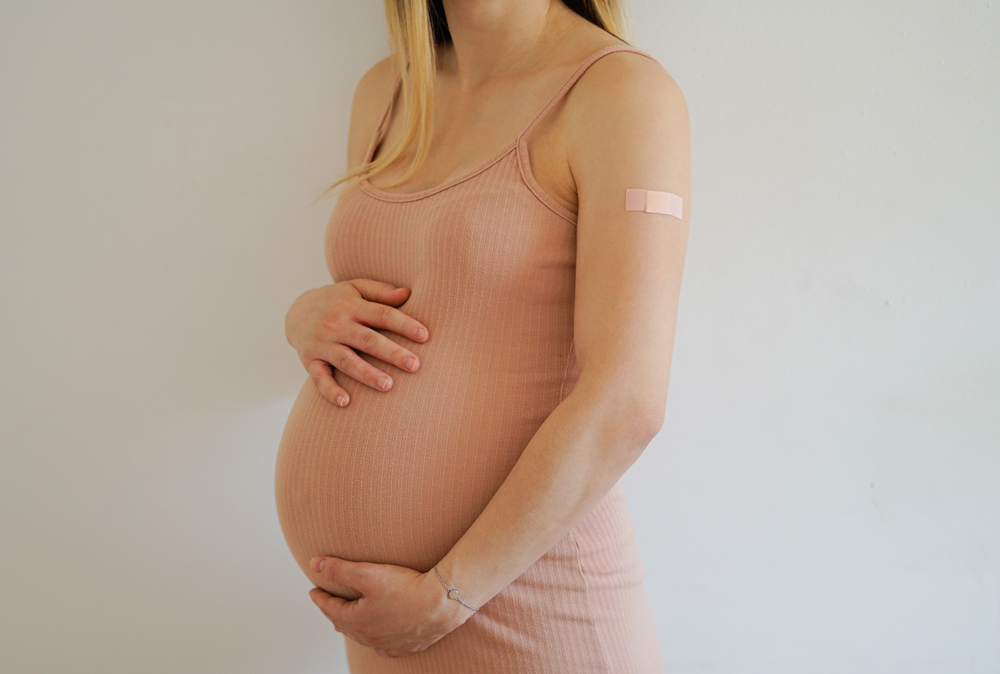 The advice around COVID-19 vaccine boosters in pregnancy has been updated.
The risk of poor outcomes and severe complications from COVID-19 is greater for pregnant people than those who aren't pregnant. Being vaccinated is important to protect you, your pēpi, and your whānau from the virus. mRNA vaccines, like the Pfizer vaccine we are using in New Zealand, are safe and effective for those who are pregnant.
With the Omicron variant of COVID-19 set to become the dominant strain of the virus in Aotearoa, the importance of boosters has been reiterated by the Ministry of Health. However, to date, the information regarding COVID-19 vaccine boosters for pregnant people has been inconsistent and somewhat confusing.
The initial recommendation was that those who have completed their primary course (doses one and two) during their pregnancy should wait to get the booster until after their baby is born.
That advice from the Ministry of Health has since been updated and reiterated by The Royal Australian and New Zealand College of Obstetricians and Gynaecologists (RANZCOG), the Immunisation Advisory Centre (IMAC), and the New Zealand College of Midwives (NZCOM):
It is recommended that pregnant people receive a booster dose of the Pfizer vaccine at any stage of pregnancy, at least three months after the primary vaccination course (effective February 4 2022).
This recommendation applies to pregnant people who completed their primary vaccination course prior to pregnancy and pregnant people who completed their primary vaccination course during pregnancy.
Those who are approaching full-term of their pregnancy (and it has been three months since completing their primary vaccination course) can choose to receive their booster after the baby is born, if preferred.
If you are pregnant, it's recommended to discuss the timing of your booster with your LMC or GP
.