Early Labour, Active Labour & Postpartum: Kai to Give You the Nourishment You Need, When You Need It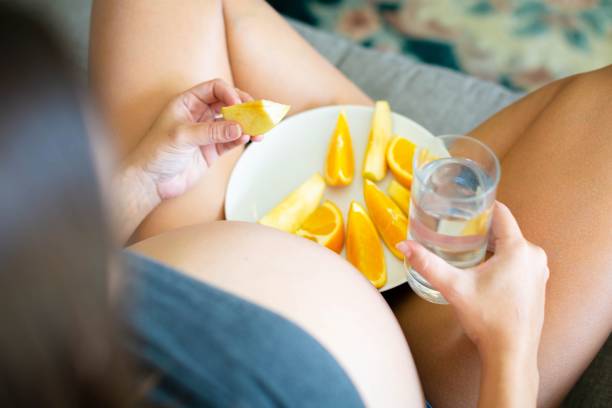 No one knows the importance of kai like a hapū māmā. From muesli bars in your bag to rice crackers in the car, we know that snacks are life and preparation is key. So, when the time comes to prep for your labour, pack your hospital bag and get things ready for pēpi, it's really important that you also consider what food and drink you might need during early labour, active labour and postpartum.
EARLY LABOUR
During early labour you may feel mild to moderate, period-like cramps which soon become distinct contractions. You might feel nervous, excited or a mixture of both, labour has started and you're going to meet your baby soon, but exactly how soon is anyone's guess.
This is where the pre-planned snacks come in handy! You could be in early labour for a while so staying hydrated and continuing to eat healthy food is important. According to Nutritionist and Medical Herbalist, Jessica Giljam-Brown, hapū māmā should choose snacks that are easy to eat and high in energy. This will help to keep your energy levels up, ready for when your contractions intensify. As labour progresses māmā might also like to consider foods that are easy to digest and bland to avoid indigestion and nausea which can sometimes happen.
Some of our favourite snacks for early labour are:
Fruit and nuts
Bliss balls – we love this recipe from Nadia Lim
Ice blocks
Fruit salad – tinned or fresh
Scrambled eggs on toast
Kumara chips
Porridge and peanut butter
Smoothies (add spinach and oats for an energy boost) or smoothie bowls
Coconut water
Fruit juice
Water
ACTIVE LABOUR
Once contractions intensify, food is often the last thing on a birthing persons mind. During this time, it's important to stay hydrated. During a long labour it can be easy to get dehydrated, especially when spending long stretches of time in a warm bath or shower. Jessica encourages having plenty fluids on hand. Plain water and coconut water are both great, otherwise electrolyte sachets can be added to water too.
For Active Labour we recommend:
Plenty of Water (whoever is in charge of keeping you hydrated should have a bendy straw in the bottle or glass for easy sipping)
Coconut water
Fruit juice
Electrolytes
Lollies like Barley Sugars
Ice blocks – Jucies are great
Muesli bars
And remember, labour can be a marathon, not a sprint. Rest as much as you can and choose kai that will help to give you the energy you need.
POSTPARTUM
Once baby is born, it's important to stay hydrated and refuel. It's during this time that you'll need to eat more than usual. Jessica encourages whānau to "prepare lots of slow-cooked meats, soups and stews to help keep them well-fed post-birth." She adds that "many different cultures have traditions centred around feeding new mothers warming foods, avoiding cold or raw foods and filling meals with nutrient-dense whole grains and vegetables. I think these are great guidelines when choosing meals to make for the freezer before birth."
We love these meals for postpartum:
Slow cooked meats
Soups and bone broth
Stews
Anzac cookies
Pasta
Porridge
Water
Coconut water
Dark chocolate