Postpartum Nutrition Advice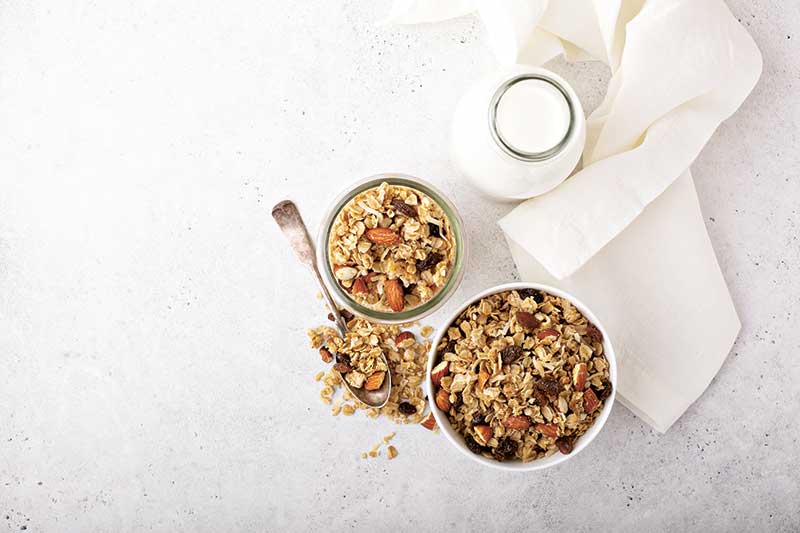 Looking after your baby and recovering from birth requires a lot of energy and one of the best sources is healthy, nutrient-dense food.
A breastfeeding person requires great amounts of energy to not only care for themselves but to provide milk that is dense in energy and high in volume for her pēpi. According to the Ministry of Health (MOH), the average extra daily energy requirement for a person who is breastfeeding is 476–500 calories per day (that's the equivalent of one avocado, one apple and one banana).
You'll also need to ensure you're having enough protein – the recommended daily intake for breastfeeding person is 67 grams per day if you're over 19 years and 63 grams per day if you're aged between 14-18 years. For reference, a chicken breast (weighing 100 grams) consists of approximately 31 grams of protein.
Be cautious about drinking herbal teas as some herbal teas may not be suitable while breastfeeding. Discuss this with your LMC or Well Child Tamariki Ora nurse before consuming.
Here's a simple daily servings guide you can follow from the Ministry of Health (MOH):
At least four servings of vegetables and two servings of fruit.
Seven servings of wholemeal breads, cereals, and grains.
Three servings of milk and/or milk products.
Two servings of lean meat, chicken, seafood, eggs, legumes (beans, lentils, and peas), nuts and seeds.
Drink at least 10 cups (or 2.6 litres) of water each day – more if it's a hot day, after exercising, or if you are vomiting or have constipation. A useful guide is to have a glass of water with every breastfeed.
High consumption of caffeinated drinks is not recommended while breastfeeding as caffeine can transfer through your breast milk and may lead to irritability in your baby. A general guide is no more than six cups of tea or six cups of instant coffee, or three 'single shot' coffees or one 'double shot' coffee per day.
Make sure you're getting outside regularly to ensure your body is making vitamin D.
SUPPLEMENTS
It is advised to supplement with a daily iodine tablet of 150 micrograms (150mcg/0.150 mg) while you are breastfeeding as iodine is essential for normal growth and brain development in your baby.
Vitamin B12 supplements are recommended for vegan women who are breastfeeding.
When using salt, iodised salt should be used.
You may be recommended an iron, calcium or vitamin D supplement if you are deficient.
Breastfeeding may help you to lose some of the weight gained during pregnancy but this should be lost slowly and gradually over time. You shouldn't try to lose weight rapidly while breastfeeding. Dieting or fasting is also not recommended, instead try to eat a variety of healthy, nutrient-dense foods.