How to Prepare Financially for Having a Baby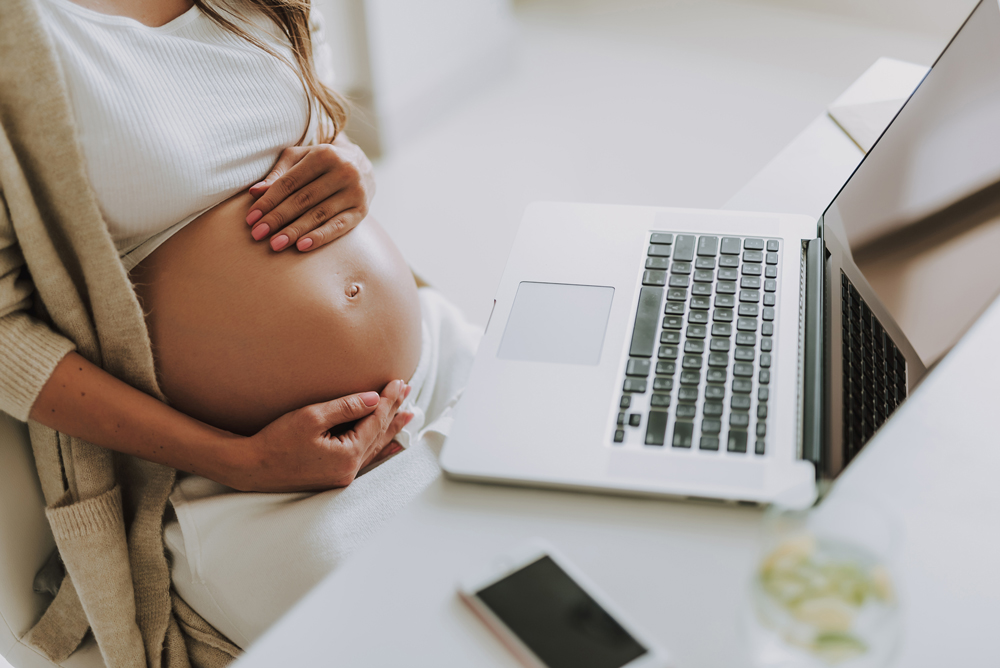 Raising a child in Aotearoa can be expensive – don't we know it! Let's take a look at the true cost of having a pēpi and how to save creatively as you prepare for their arrival. Plus, Victoria Harris of The Curve explains how to set yourself up for future financial success while growing your whānau.
THE COST OF A BABY
No one has a baby to make money (clearly) but do you know how much it'll actually cost you to have a child? Here's what the experts say:
According to IRD research paper, Costs of Raising Children by Iris Claus, Geoff Leggett and Xin Wang, the average estimated weekly expenditure for raising a single child in New Zealand is $147-426 per week for those 12 years or under, and $196-$477 for those aged 13-18. Keeping in mind this paper was published in 2009, with inflation, could those figures could look something like $178-517 per week for a baby in 2021?
Westpac says that "a baby typically costs a New Zealand family between $8,000 and $16,000 each year."
And this 2018 NZ Herald article states that raising a child from birth to 18 will set you back around $16,000 a year.
Ultimately, the figure will be different for everyone and depend on your household income and spending habits. What we do know is the more you earn, the more you're likely to spend on your tamariki. But if you're careful with your money and create a plan for your finances before your pēpi arrives, you'll almost certainly be in a better position for the future.
MONEY TIPS
Budget. Budget. Budget. There's plenty of tools and resources out there – spreadsheets, sorted.org.nz, your bank. Assess how much you're making, what your household income will look like when you (or your partner) go on parental leave, what you will be entitled to in terms of government financial support, and where your money is currently going. Think about where you can trim down (e.g. switching utility providers and minimising subscriptions) and consider your current debts too. Then, make a list of all the items you need to buy pre-baby, plus what you'll be purchasing week-to-week – don't forget to account for your māmā catch ups while on parental leave.
Think big picture. Are you going to need to buy a bigger car? What about your house? It's a good idea to consider these questions, especially if you want to have more than one child.
As much as financial prep is about how much you'll spend, think creatively about where you can save.

Babies are in capsules for such a short time so you may want to hire instead of buy.
Embrace buying secondhand items, like cots and prams, provided they're safe to use (remember secondhand car seats generally aren't recommended).
You know that 'list of items you'll need to buy pre-baby' we just talked about? If you do your research early on and decide to buy certain things brand new, chances are you'll have enough time throughout your pregnancy to wait for a sale to roll around so you can nab a good deal. Black Friday, Boxing Day and baby shows/expos are always a winner.
Opt for cloth nappies over disposables – according to The Cloth Nappy Company, after you've invested in the reusables up front, you could be looking at a saving of over $2000 over 2.5 years, or even longer if you plan on having more children.
Cook and freeze meals in bulk. They're cost effective to prepare and convenient to pull out for a quick and easy meal once baby has arrived. Much better than ordering takeaways, hey?
There's many benefits to breastfeeding and one is that it is free!
As much as society can make us feel like we need to have it all, babies don't actually need that much! We have a pēpi checklist that details the essentials alongside the nice-to-haves so you can make that list we keep talking about.

Think about what happens after your parental leave finishes. Will you be a stay at home parent? Will you take a full year off work before returning? Childcare is by far one of the biggest expenses for families so it's essential to consider all of your options.
Now let's chat to a professional…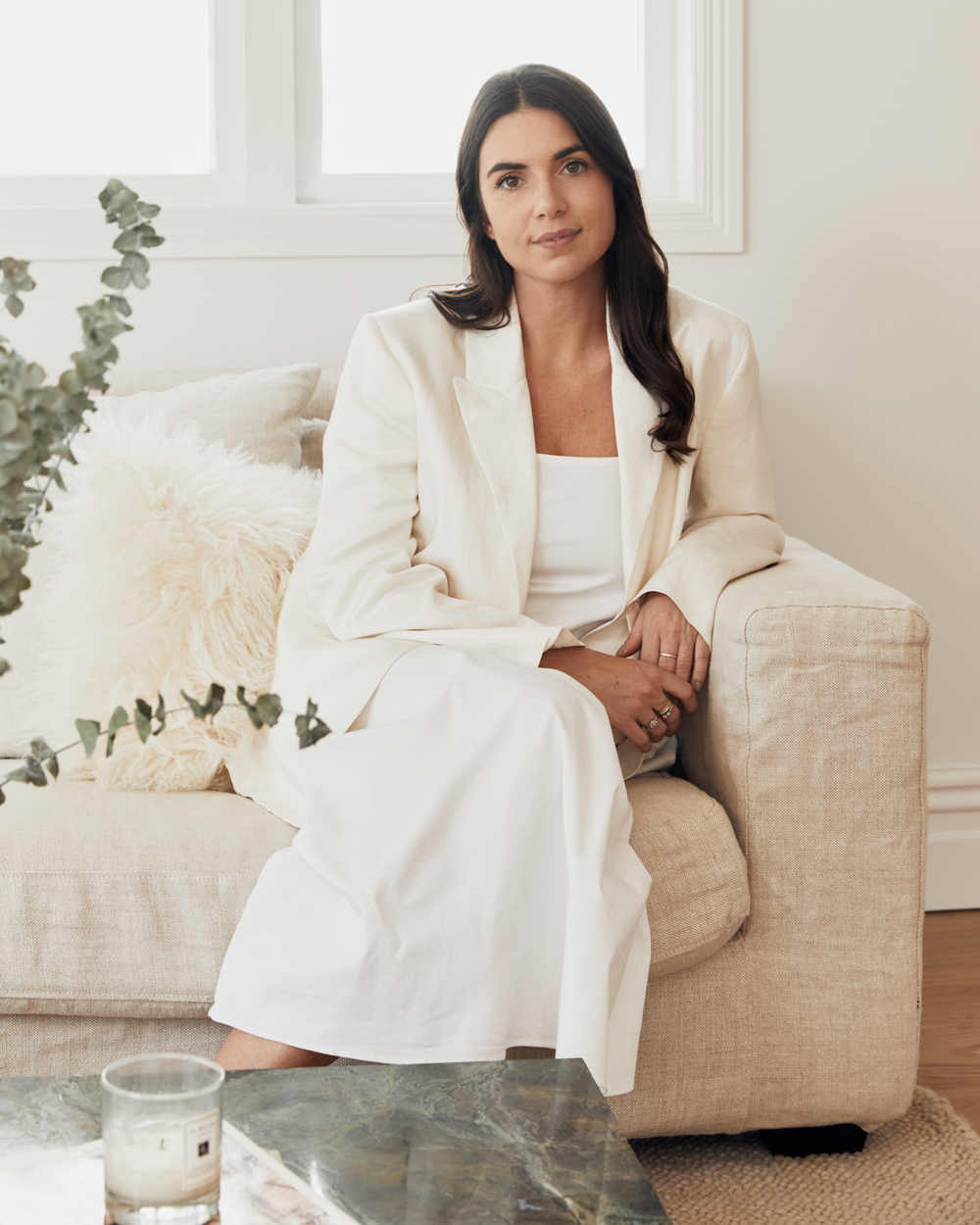 Kia ora Victoria. Can you start by introducing yourself?
Hi, I'm Victoria Harris. I'm a 30-something Kiwi with over ten years in the investment and finance industry. My day-to-day job is managing clients' money and making investment decisions on their behalf to help grow their wealth. Alongside this, I am also Co-founder of The Curve; an education platform for women to learn about investing and finance.
Many parents who are pregnant want to know how much they need to have saved before their baby arrives. But in our experience, that figure can look different for everyone. Some people may also want to consider a 'pregnancy budget' and a 'post- birth budget'. So, how can we work those numbers out – what's the best technique for calculating the dollar figure/s?
Having witnessed many of my friends and family members have children, I agree – what you need to save is different for everyone. Worrying about finances and money can be very stressful. My advice would be to start planning and saving as early as possible. The sooner the better. Use a spreadsheet. Talk to friends and family members that have had children to ensure you have plenty of information to then put in a budget. The more prepared and planned you can be, the less additional stress will be created.
What are some clever ways parents can save money (or make money) during pregnancy?
Try not to spend un-necessarily. This will leave you with spare money for when the baby arrives (if needed). Borrow what baby items you can from friends/family members, as babies grow very quickly! Having a child can lead to unexpected expenses so another suggestion is to perhaps start putting away small amounts for 'a rainy day'.
What else do parents need to consider in terms of financial stability for having a baby, other than savings and budgeting?
You can never be too prepared, so even though your baby may still be very young (or not even born yet!), it is good to start thinking about their future. Do you have insurance in case something happened to you? Do you have KiwiSaver for them? There are some great KiwiSaver providers out there that charge zero fees for kids accounts. The sooner you can get them a KiwiSaver account, the sooner they can reap the benefits of compound interest.
From your perspective, how should expectant parents ideally be planning for their parental leave?
You need to realise that for a period of time, your earnings will lower (or zero) while you take parental leave. Make sure this is in your budget, so you don't get any nasty surprises. Also, if you have KiwiSaver, you will not be contributing as much as you will be earning less. This could result in you not being eligible for your full Member Tax Credit (the Government contribution) and hence, missing out on free money! You want to be enjoying this special time, not stressing about your finances.
Emergencies happen. What should an 'emergency fund' be used for, does everyone need one, and if so, how much money should parents set aside for those unexpected expenses?
An 'emergency fund' is a great idea but you must make sure it is truly used for an EMERGENCY. Its very easy to convince yourself that something is an emergency when its actually is not (I'm definitely guilty of that!). How much you save or put into your 'emergency fund', depends on your individual situation but it should increase as your earnings increase. For example, if you were saving $50/week when you're earning $50k per year, you should be saving more than that should your salary increase.
Looking to the future, what are some ways parents can best set themselves up for financial success?
We always tell people, it's never too late (or early!) to start investing. KiwiSaver is a great initiative that has multiple incentives to help you save. You get free money from the Government, your employer contributes too, you can start with zero and you are locked in until retirement meaning you are forced to reap the benefit of compound interest. Financial education is also key and can lead to better financial wellbeing and confidence.
And what about for their children?
Teaching your children about money at a young age will help them understand investing and give them the knowledge to make better decisions when it comes to their finances. Laying down the foundations early on, will ensure they have the right tools to grow their wealth. Sample things like having different jars labelled 'spending', 'saving and 'investing' is one way. Getting them to regularly contributing to their KiwiSaver and watching it grow is another way. Or even buying them some shares on their behalf in companies they use or understand.
With The Curve, you have a focus on closing the gender finance gap and empowering women to find confidence with their finances. How can those who identify as a woman – especially mothers – build the future they want while growing and raising their family?
Raising a family and growing your wealth don't have to be mutually exclusive. If you are willing to learn, we offer a range of different types of content to suit your lifestyle. You can invest in several different ways too; you can buy and sell shares yourself though platforms like Sharesies or you can outsource your investment to the likes of a Fund Manager or Advisor. Getting your family involved too is a great way to introduce them to investing.
The Curve is a safe space for women to go to learn about finance and investing. They provide content in a variety of forms, to ensure it suits ALL women. The Curve have a free podcast available through Spotify and Apple, regular in-person events, blogs, workshops and are about to launch online courses. There is something for everyone! Check them out at thecurve.co.nz or @the_curvenz.