Newborn Baby Checklist: The Essential Items You Need
Your comprehensive list of newborn essentials, plus a few nice-to-haves. Your pēpi doesn't need much – being loved, warm and fed is most important – but we know it's exciting to buy some things as well.
Clothing
Babies grow very quickly and often only wear newborn-size clothes for a short while. Don't go over the top or you might end up with items that have never been worn. You can borrow pieces from friends and whānau, and buy secondhand too. It's best to put your baby in clothing made from natural fibres, such as cotton or wool, so they don't overheat.
We suggest:
6 bodysuits, mix of short and long sleeve

3-4 stretch and grows or zip-up onesies
3-4 singlet bodysuits, cotton or merino depending on the time of year
2-3 pairs of pants (footed styles keep your baby's feet warm while a footless style will last longer as they grow)
2 cardigans
2 hats, one cotton and one wool
2-3 pairs of socks
1 pair of booties
Merino Kids is a New Zealand brand loved for their baby and toddler sleepwear. Our favourite from their range is the Go Go Bag, a 100% natural baby sleeping bag that keeps little ones warm all year round.
Bathing and changing
Babies don't need to be washed every day as we do, but parents often like to bathe their pēpi regularly as part of their evening wind-down routine. You don't have to buy a special baby bath if you don't want to – like clothes, they're bound to outgrow it in no time anyway! Washing them in the sink is a perfectly suitable alternative. You or your partner might like to get in the big bath or shower with your baby which can be a lovely bonding experience for both.
We suggest:
3-4 washcloths
Bath thermometer
Nappies – disposable or cloth reusables (you'll need 20-30 for full-time use)
Baby wipes
Travel essentials
Whether you're popping down the road to the shops, going on a road trip, or flying to a destination, you'll need a car seat or capsule and a pram or carrier.
Sleep
Many parents like to use a bassinet or Moses basket for their pēpi in the early months – they are much smaller than a cot so save on space when you have your baby sleeping in your room. As your baby will outgrow it quickly, it may pay to borrow one if you can. Others prefer to put their baby straight into a cot which is perfectly fine too. Or you may choose to use a wahakura, a traditional Māori bassinet woven from flax. It provides a safe sleeping environment for your pēpi, if you choose to bedshare, while still keeping them close. Another option is a co-sleeper bassinet which can be positioned next to your bed but ensures your baby has their own space to sleep safely.
We suggest:
A safe place to sleep – bassinet, Moses basket, wahakura, co-sleeper, or cot
2-3 swaddles, muslin if born in summer
1 blanket, wool if born in winter or cotton in summer
2 cotton bed sheets
One of the most important things your baby needs is somewhere safe to sleep. See our page Safe Sleep Guidelines for advice on safe sleeping practices for your pēpi.
Extras
Baby carrier or wrap
Pram rain cover
Night light
Car window shade
Toys and books
Burp cloth
Change table or change pad
Baby monitor
Wet bag
Breastfeeding pillow
Baby nail clippers
Baby hairbrush
Baby care products – nappy cream, body wash, shampoo, and massage oil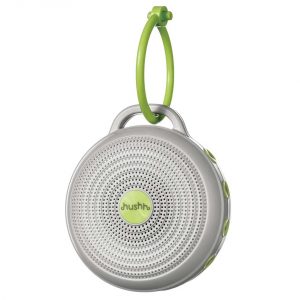 This portable, rechargeable, continuous white noise machine is perfect for creating a soothing sleep environment at home and promoting restful naps on the go.