Car Buying Guide – Parents Edition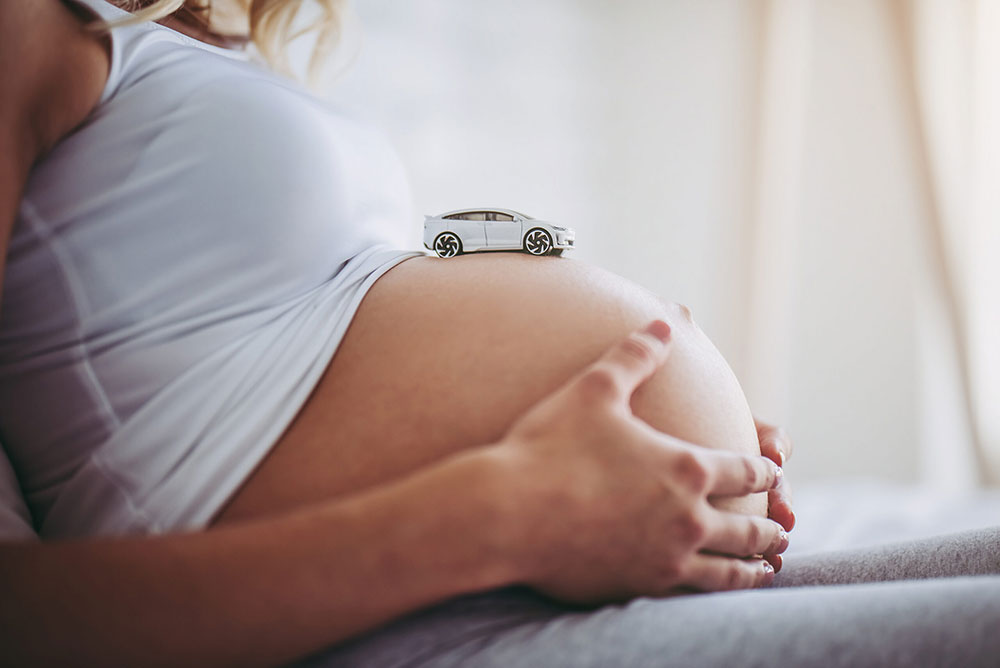 There's a lot to consider when purchasing a new car and while there are plenty of sites that offer great support with buying tips and tricks no one is talking about whether there's room for three car seats in the back, or if you can fit your pram in the boot, along with your food shopping.
We want to make choosing the right car simple with our Car Buying Guide: Parents Edition
Find A Car That Suits Your (Growing) Whānau
Start by thinking about what sort of vehicle will suit your family.
If you're planning on having more than one baby, make sure that you can fit multiple car seats / boosters in the back. This is the time to really think about your lifestyle and what you need from your vehicle. If you need a tow bar or roof rack, does it come with one? If not, make sure you factor that into the final cost.
Back Seat & Boot Space
The back seat is arguably one of the most important things to consider when you have a pēpi. Capsules and car seats take up a lot of space, so if you're planning to have two or three car seats in the back, make sure they fit. International best practice recommends using an appropriate child restraint (or booster seat) until your child reaches 148 cm tall or is 11 years old.  You can find more on requirements for child restraints on the NZTA website.
If your pēpi is rear facing, the front passenger seat will need to move forward, so check there's enough room in the front to sit comfortably. Child restraint and medical professionals recommend that you keep your baby in a rear-facing restraint until as old as practicable, or at least until they're two years old.
If you're looking at an SUV or a wagon, chances are your pram will fit easily in the boot, however is there space for food shopping, or a bike or scooter? While this may not be a deal breaker it's better to know now.
If you're looking at a smaller vehicle, does the pram fit?
EXPERT TIP: Tom Fairweather from Manukau Toyota suggests taking your car seats and pram with you when you're test driving a vehicle to check how they fit.
Safety First
Look for 5-star safety rated cars, these are the safest for you and your whānau. According to Tom from Manukau Toyota, safety technology is constantly being updated and a car that may have had a high safety rating when it came out could be lower now that it is missing new tech. It's a good idea to check the safety rating yourself on the government's RightCar website. All you need is the registration number or VIN and it will show the up-to-date safety rating of that vehicle.
Fairweather, who recently became a dad himself adds "I was motivated to purchase a family car that had a high safety rating and included safety technology such as assisted emergency braking, lane departure warning, and blind-spot detection. This technology has been rolled out by manufacturers over the last 10+ years and can be found in new Toyota's coming out of the showroom."
Affordability
If you need to get finance to purchase the vehicle it's important you don't spend outside your means, especially if you're planning to go down to one income when baby is born. Make sure you factor in future costs of things like nappies, wipes and formula as the finance application will only take in to account your current affordability. You can read more about preparing financially for your baby here.
Test Drive
If you're test driving a vehicle at a car yard, we recommend making an appointment to do so. This means less waiting around, and the car and keys will be ready to go when you arrive.
If you're looking at a new vehicle, some car yards allow you to take the car home overnight. Madalina Nita from Simon Lucas Mitsubishi on the North Shore, explains that buying a new car can be stressful especially for new parents, so they have introduced 'overnight test drives', where whanau "get the chance to follow their normal routine in the evening (go out for dinner or go shopping at the local supermarket), check if the car fits in their garage, fit all their car seats in etc."
If you're buying a used vehicle, it's a good idea to book an independent inspection and have a qualified mechanic check the car. You can always test drive the vehicle to an AA Branch for an AA Pre Purchase Inspection, which takes approximately 75 minutes.
Reviews
Start out by asking friends and whānau for advice. If you know someone who already owns the vehicle you are looking at, ask them what they love about it, and what they don't love!
Next take a look at some independent reviews. Sites like Driven, Autocar and Autotrader are all great and can offer plenty of additional insight.
Added Extras
Aside from the running of the car, there are a few added extras which (if within your price range) are great to have. We especially love:
Leather seats are easier to clean, and wipe down so if they're within your budget – great!
Pēpi can get hot in their car seats, especially during summer, so a car that has aircon in the back is handy.
Factor in fuel costs, choosing a car that uses less petrol/diesel, or opting for a PHEV or Electric vehicle can save you a lot in the long run.
Bluetooth / Apple Play – look for a vehicle that allows for handsfree calling and will let you play music through Bluetooth or apple play. The ability to play your child's favourite audiobooks, and nursery rhymes can be a lifesaver if you have a baby that doesn't like the car, or when you're driving long distances.
TOP TIP: Putting a towel under the car seat or capsule will reduce the chance of your car seat or capsule leaving a permanent impression in the seat.