Tips for Travelling with Babies and Toddlers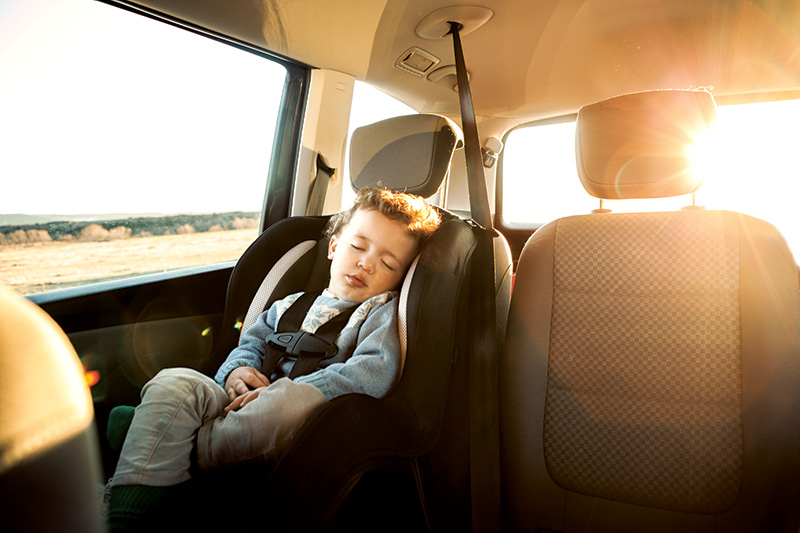 Our advice for making travelling with babies and toddlers a little easier.
PLANE
If you're flying with Air New Zealand, bassinet seats are available for babies up to eight months old and 11.8kg on many of their flights. Availability is limited so it's a good idea to reserve one when you're booking.
If you normally use cloth nappies at home, it's probably best to use disposable nappies for any flights.
Many airlines will allow you to use your child's car seat on a long-haul flight, provided you've paid for a separate seat for them and the car seat is certified for aircraft use.
Your baby will need to sit on your lap for take-off and landing and be secured with an infant belt. After take-off you can put them into a wrap, carrier or sling if you wish to.
Try to breastfeed your baby during take-off and landing to help their ears to adjust to the pressure changes.
Pack plenty of entertaining toys and activities. It often pays to bring new items especially for the flight so they're more interested in them.
Pack things that are familiar like their favourite cuddly or soft toy, especially if your flight is during your child's usual nap time.
When flying with Air New Zealand, you can take a stroller and a car seat on your flight for no extra charge. They don't count as part of your baggage allowance. If you have a completely collapsible single stroller that will fit in the overhead compartment, you can bring it all the way into the aircraft on most flights.
Keep your child hydrated with milk or water throughout the flight.
Every child requires a passport when travelling overseas – even newborns. Visit passports.govt.nz to apply.
CAR
Always use an approved car seat that is suitable for your child's age, size, and development.
Use a window shade to keep the sun from shining in your child's face.
Pack plenty of snacks, drinks, toys and activities.
Make regular rest stops for bathroom breaks and to give your child some time out of the car when travelling long distances.
DESTINATION
Book accommodation that is appropriate for children. Unless you plan to go to bed at the same time as your tamariki while you're travelling, it's best to opt for self-contained units, apartments or rental homes with separate bedrooms and living areas.
Ask your accommodation to arrange for baby furniture items to be available, including a portacot, highchair and pram (if you haven't brought your own).
Make sure to pack hats, sunscreen, insect repellent, hand sanitiser and baby wipes.
In New Zealand, a child travelling in a passenger service vehicle (e.g. taxi, shuttle, bus) does not need to be in an approved child restraint when no appropriate child restraint is available. However, where a safety belt is available, your child must be restrained, and where an approved child restraint is available, it must be used (where appropriate for the child's age and weight). Taxi companies may provide child restraints if you give them 24 hours' notice.