Your Options for Birth Locations in Aotearoa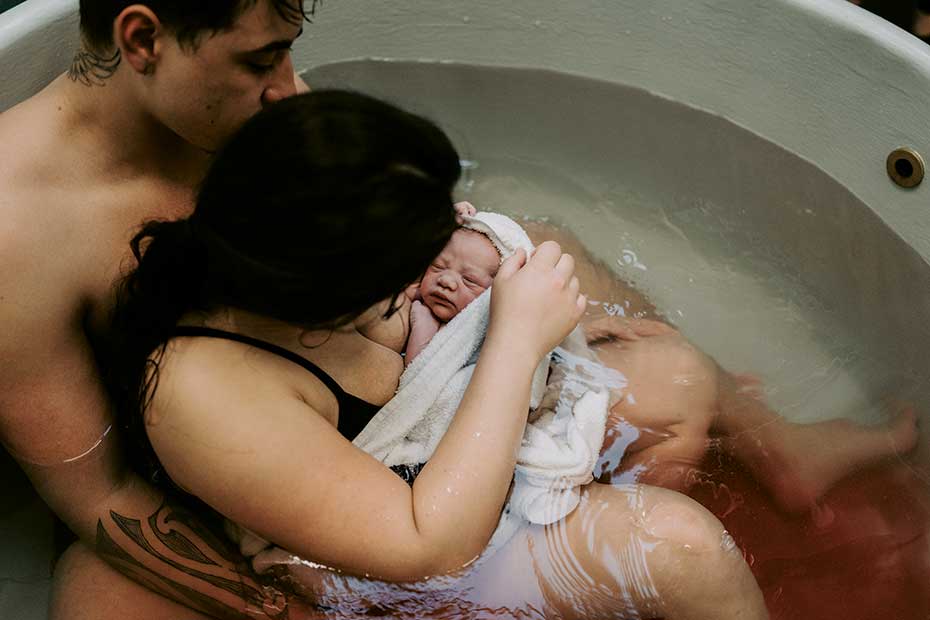 Where you choose to give birth will depend on your personal preferences and whether you are deemed low or high-risk.
Deciding where to give birth is a personal decision and may depend on whether you are having a normal, low-risk pregnancy. You should discuss your preferences with your LMC as part of your planning for labour.
Home birth is a safe and positive option for birthing people in New Zealand. It is attended by midwives – yours and one other – who will support you during the labour, birth, and for at least two hours after the birth.
People who opt for home births are more likely to have a vaginal birth, use less pain relief and are less likely to have a caesarean. Many use water immersion for pain management.
It can be comforting to enjoy the familiarity of home after birth as well.
Hospital or birth centre
The majority of birthing people in New Zealand choose to give birth to their pēpi in a hospital. Some people will be encouraged to birth at the hospital if they have complications or are deemed high-risk.
If you have a midwife as your LMC, they will usually attend your labour and birth at the hospital. If you have a specialist obstetrician as your LMC, your doctor will be there for the birth but they usually work with midwives who will support you during labour – you should clarify this with them at your early pregnancy appointments. All LMCs work alongside hospital staff like nurses, midwives, and doctors to care for you during childbirth.
After birth, you can stay in the hospital for a few days to recover from birth and establish breastfeeding. Alternatively, you might be able to transfer to a local birth centre for your postnatal care if that is available in your area.
You may have the choice of giving birth at a birth centre or a small community hospital maternity unit (often referred to as a primary maternity unit), depending on what is available where you live. It is a good idea to visit the unit before you decide to give birth there. People who choose to birth in a smaller unit are less likely to have a caesarean or forceps delivery and tend to use less pain relief during labour.
If you need help deciding where to give birth, most maternity units offer in-person or virtual tours of their facilities. Visit the website of your local hospital or birth centre to enquire.