Safety at Home for Infants and Babies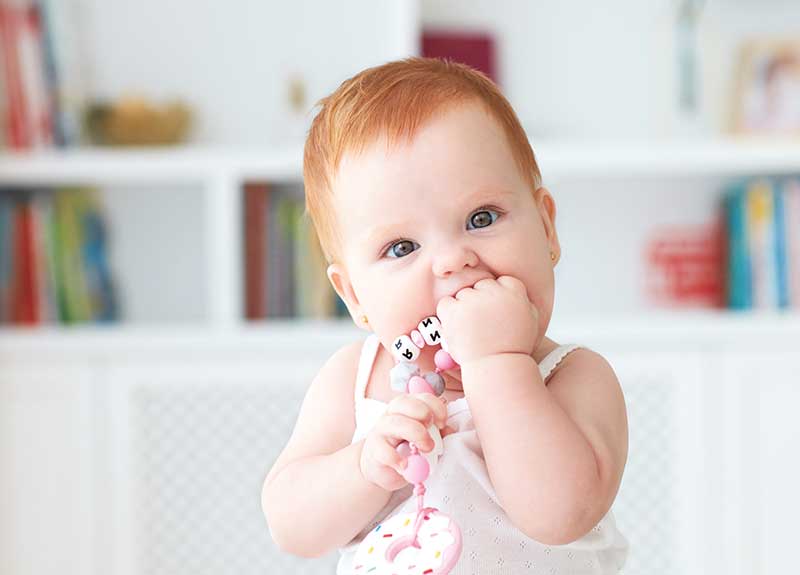 How to keep your little one safe, healthy and well from six weeks to six months.
CHOKING
Typically between 4-6 months (or sometimes sooner), babies learn to grasp. This new skill can put them at risk of choking easily, given they like to put everything in their mouths, so it's important to keep hazards such as small toys and objects out of their reach.
If your baby is choking, call an ambulance immediately on 111.
AVOIDING ACCIDENTS
The best way to baby proof is to get down on the ground at your baby's level and check for potential dangers, especially as your baby learns to roll. Keep plugs and heaters well away from them, as well as cords that they could pull on.
When taking your baby for a walk in their pram, always use the harness.
Before giving your baby a toy to play with, check for sharp parts and small bits that could become a choking hazard.
For nappy changes on a high surface, you need to keep one hand on them at all times, otherwise it's safest to change them on the floor.
If you have pets like a cat or dog, don't leave your baby unsupervised with them and keep a close eye when they are around your pēpi.
Check that the smoke alarms in your whare (home) are working by pressing the test button once a month.
Under New Zealand law, all children under seven years of age must be in an approved child restraint that is suitable for their age, size, and development. If your baby has been in a baby capsule since birth, keep in mind that they may outgrow it around six months of age. For the weight and/or height limits of your model, refer to the manufacturer's instructions. When your baby has outgrown their capsule, you will need to get a rear-facing car seat for them.
To ensure your baby's safety is a priority, properly protect them when travelling in the car by remembering that:
Your baby's car restraint must be rear-facing; it is best to keep children rear-facing for as long as possible, at least until two years of age.
The safest place for any child to be is in the back seat.
If your baby's car seat has a chest clip, use it. It should be level with their armpit.
The harness should fit firmly. If you can pinch the harness between your fingers, it is too loose. You should be able to fit one finger between the harness and your child.
To reduce your baby's risk of SUDI, follow the safe sleep guidelines until they are around 12 months old. Remember: when your baby can roll over, they must be unswaddled.