How to Baby Proof Your Home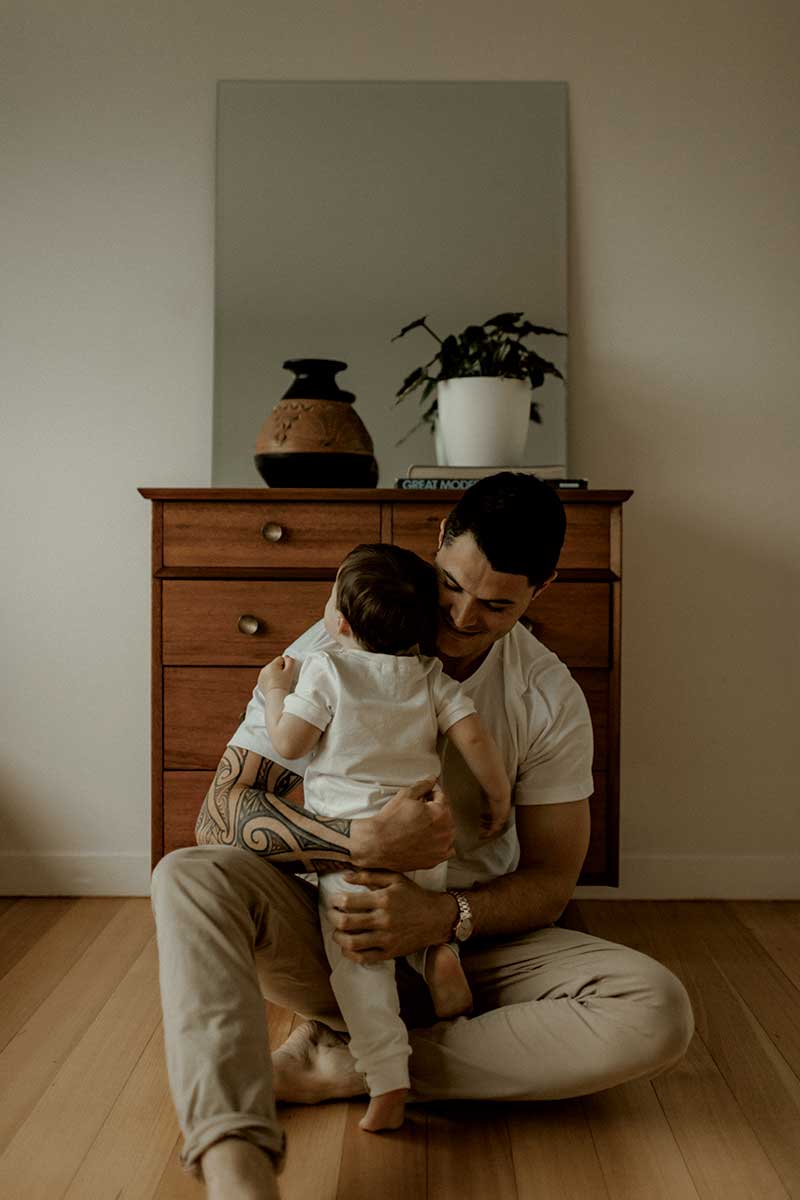 How to keep your little one safe when they're on the move.
Your cute little newborn who was once immobile is suddenly a rolling, wriggling, crawling – and soon to be walking – curious little person on the move. To keep them safe, it's important to baby proof your home and remove any household hazards that could hurt them. The best way to baby proof is to get down on the ground at your baby's level and check for potential dangers. Remember: there is a height difference from crawling to pulling up and walking so there will likely be additional hazards from when they're moving along the ground to when they're upright and about, and as they grow taller too!
Here are some important considerations to make when baby proofing your whare (home):
Your baby's bed should be kept away from items with strings or ties, such as mobiles, blind cords, curtains, pictures or wall hangings, power points, and heaters.
As soon as your baby shows signs of being able to pull up, their cot should be dropped down to the lowest level so they can't climb out.
Make sure your furniture is sturdy and if necessary, anchored to the wall – especially heavy items like drawers, bookshelves and TV cabinets. Your TV should be braced to the wall also.
Move low furniture away from windows and install security latches on windows to stop your child from being able to climb or fall out the window.
Place safety plugs in the sockets around your home to prevent your child from tampering with the power points.
Tuck power cords out of sight and out of reach. It's best to unplug them when not in use.
Secure blind and curtain cords up high and out of reach.
Install a sturdy fireguard around open fireplaces and heaters.
Install door stops and guards throughout your house to ensure they can't slam shut on little fingers.
Put child locks on all drawers, cupboards and cabinet doors.
Keep medications, cleaning supplies, bath and shower supplies, kitchen cleaning products, cosmetics, and other potentially dangerous or poisonous substances in a locked, child-proof cupboard that is out of reach.
Keep the following items locked away and out of reach: knives, matches and lighters.
Place remotes and batteries somewhere out of reach.
Keep electrical appliances out of reach.
When cooking, turn the handles of pot and pans towards the back of the stove, and, if possible, use an element at the back.
Empty buckets and the bath as soon as you've finished using them.
Be aware of pet food bowls. It's best to feed your pet somewhere where your baby can't access or, once your pet has finished eating, place their bowl up high and out of reach.
Install safety gates at the top and bottom of stairs, and at the entrances to balconies, decks and verandahs.
Check that the smoke alarms in your whare (home) are working by pressing the test button once a month. The New Zealand Fire Service recommends having working smoke alarms in every bedroom, hallway, and living area.
For a comprehensive list of all the ways to baby proof your home, visit plunket.org.nz.
In the event of a suspected or known poisoning event, phone the National Poisons Centre free of charge on 0800 POISON (0800 764 766).