Toddler Safety: At Home, Outside and in the Bath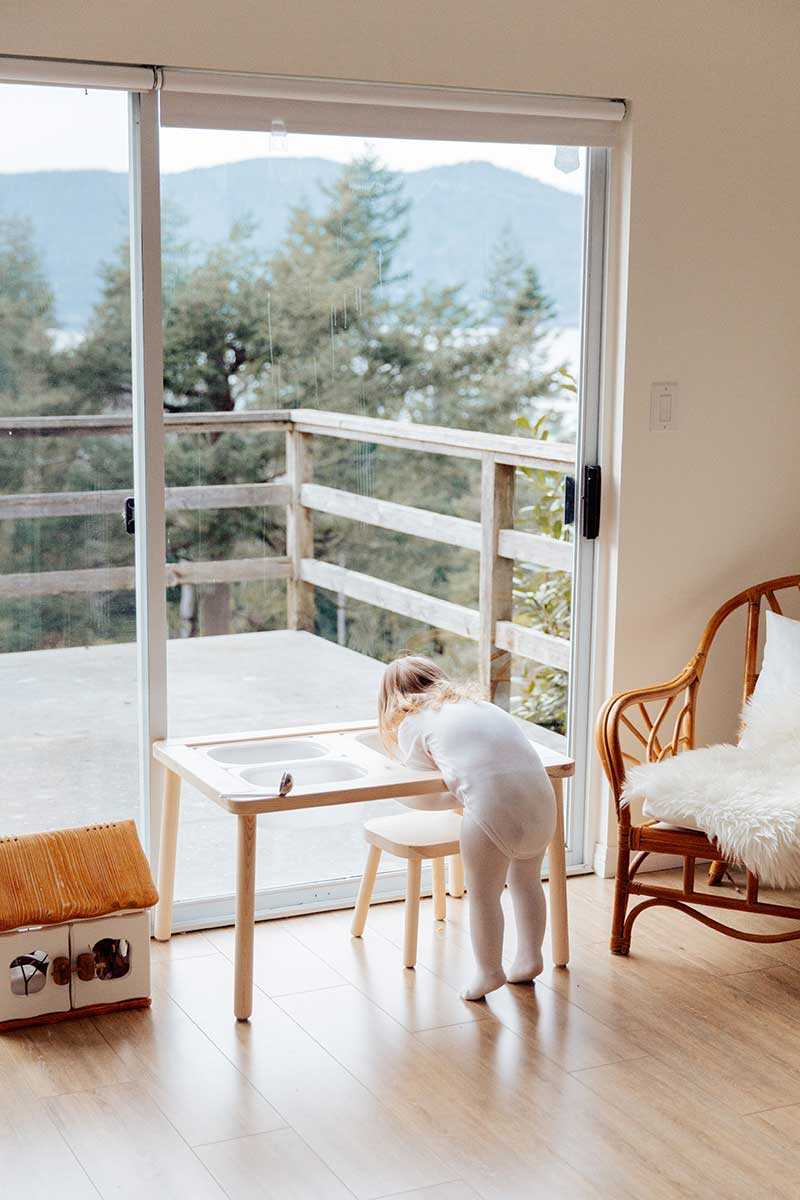 How to keep your toddler safe at home and when you're out and about.
AROUND HOME
Refer to our tips for baby proofing at home.
If you have older children, be mindful of small objects, like pieces of LEGO®, as these can pose a choking risk to babies and toddlers.
Make sure your furniture is sturdy and if necessary, anchored to the wall – especially heavy items like drawers, bookshelves and TV cabinets.
Keep items like matches, lighters, candles, knives and anything sharp locked away and out of reach from children.
Keep medications, cleaning supplies, bath and shower supplies, kitchen cleaning products, cosmetics, and other potentially dangerous or poisonous substances stored in a locked, child-proof cupboard that is out of reach.
When cooking on the stove top, use the element at the back and position handles towards the back.
Keep hot drinks well away from your child's reach.
Use fireguards around open fires and heaters.
BATH
Children under five years old should be actively supervised by an adult while they're in the bath. Never leave older children or siblings to watch babies or toddlers in the bath. Always keep your tamariki within arm's reach and, if you need to leave the room, take your child with you.
Bath mats are essential for stopping children from slipping and can help keep your child safe. When the bath is no longer in use, it should be emptied immediately.
Water Safety New Zealand also have some great tips for water safety with babies and toddlers – you can read their article here.
OUTSIDE
Outside play is wonderful for toddlers but it's important to make sure they are playing in a safe, fenced area well away from the driveway and road.
If you have a pool, you must comply with council regulations and have it fully fenced to restrict the access of young children and prevent drownings and injuries.
Whenever your child is using a paddling pool, they must be actively supervised by an adult. When it is no longer in use, it should be emptied immediately.
Keep garden tools, pesticides, fertilisers and paints locked away and out of reach.
Keep objects away from fences and gates that children can use to climb up on.
Be mindful of plants in your garden that are poisonous.
If you have a baby seat on your bike or a trike for your toddler, they should always wear an approved safety helmet when riding.