Ask Our Experts: What to Do When You Have Little Support Postpartum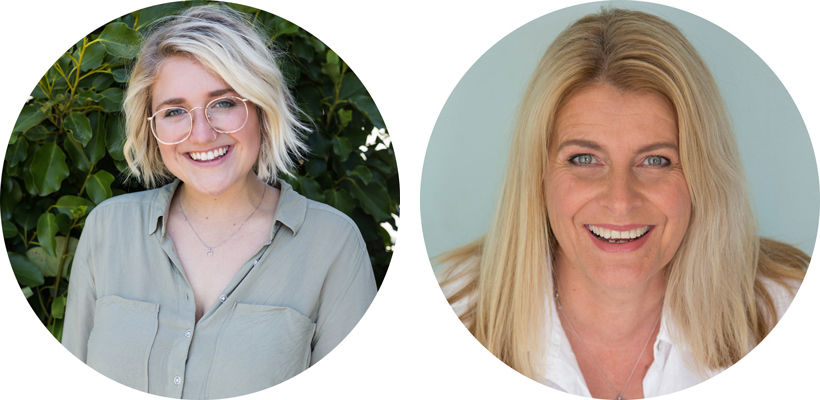 Q: What advice do you have for after birth care for mums who have little support available to them?
Chelsea: I would say the first step would be to assess what support you do have. Do you have friends around you where you live? Any family? Reach out to those who you are close with and ask if they would be willing to support you in important ways during this time. Often, receiving help and care is hard for many women, and people in general. Postpartum is a wonderful time to lean into that discomfort and practice asking for what you need.
Create a meal train if you have people close to you who can drop off meals. People love to help, so let them if you can.
Prepare freezer meals ahead of time. An easy way to do this is to double the amount you make for dinners later in your pregnancy and freeze half of that meal into portioned containers for postpartum. If finances are scarce, this can be a way to prepare whilst spreading the cost over time. Along these lines, if friends and family want to help you prepare freezer meals leading up to birth then this can be wonderful and take the pressure off, you can even have a warm meal made for you (before freezing the rest) in those final days before labour begins.
Ask people if they wouldn't mind cleaning up or putting a load of washing on if they come to visit. This can feel uncomfortable or strange at first but it's your job to bond with your new baby, not host people when they come over. A little note on the door saying something like 'I would love it if you could do the dishes or put the laundry on if you see it, we appreciate your support!' can give people permission to help around the house.
For breastfeeding support, if you choose to breast or body feed, attending local La Leche League meetings can be a great way to be around like-minded parents and mothers and help you meet your feeding goals as well as celebrating and normalising breastfeeding. It can be a good way to gently leave the house and be around other newborn mothers and parents! These meetings are free and a wonderful way to find friends.
If you have people who want to help you financially, investing in a postpartum meal service can make a huge difference so that you can focus on resting, bonding with your baby and you can have warm supportive foods there to heat when you need them. My business partner Sara and I are currently in the process of setting up For You Postpartum, the first naturopath-formulated postpartum meal delivery service in Aotearoa. It will provide a week's worth of postpartum-specific meals, treats, and teas to help you recover and restore after birth and in the newborn days. Other great help would be investing in or having someone gift you a cleaning service, or funds for a postpartum doula who can come into your home, make nourishing meals, hold baby whilst you shower or get some rest, entertain siblings, clean, wash, and more. This is an invaluable gift.
Follow Chelsea on Instagram @wholewellnessco and @foryoupostpartum. You can visit her website for Whole Wellness Co and sign up to be notified when For You Postpartum launches here.
Have you heard of the concept, The Fourth Trimester? Read our guide to embracing this time 

here

.
Libby: I am sorry to hear you feel you may not have much support after baby comes. Even more so if you are in Auckland, things may be more difficult due to COVID-19 restrictions but rest assured, as core staff we are very aware of the impact this is having on families and are trying to ease things as much as possible.
If you have a partner to help you initially, there is lots they can do in this special time. One thing I do suggest is considering how your partner takes their parental leave. If you stay in hospital or a birthing unit, maybe delay their leave while you are being cared for by the staff there. Instead, have them start their leave from the day you take baby home – if possible.
Prepare some meals and freeze them before you have baby, or subscribe to a meal delivery company to ease pressure and save time.
There are lots of online support groups for new mums too. The Sleep Store has a very good one and this has the added benefit of professionals to answer your questions.
If you have done or booked antenatal classes, once baby is born you'll also have a support group of people to connect with who are going through similar challenges.
Expect that there will be some difficult times for the first six weeks with the big change that comes with parenting for the first time. You have to look after yourself and cut yourself some slack, you have not done this before – no one expects you to be an expert. It takes a good 6-8 weeks to get to know your baby and settle into your new role.
Try not to compare yourself to others on social media either, especially during the first six weeks or maybe even go off social media for a while.
You will be spending a good amount of your time in your bedroom, not the nursery, as we encourage that you have baby sleep in the same room as you for the first six months. So make this space as beautiful and relaxing as you can with scented candles, subdued lighting, plants, etc. Make it your haven for those first months.
Remember there is a lot of help out there that can be offered virtually too. Here are some additional support services available to you:
You will have physical midwife visits for the first 4-6 weeks after birth (these may be slightly different in Level 3 or 4).
Plunket should visit between 4-6 weeks postpartum. Your midwife arranges this.
There is Healthline on 0800 611 116 which is available 24/7 for general health advice for baby and you.
Call PlunketLine on 0800 933 922  24/7 for baby-specific advice.
To find a lactation consultant for breastfeeding advice, visit NZLCA. Know that we can achieve a lot even with a phone call.
The Ministry of Health has a good website and there is a lot of advice under 'The First Year' which includes sleep and settling, postnatal anxiety, coping with a crying baby, sex after having a baby, looking after yourself, etc.
I have put a couple of posts on my IGTV to help fill the knowledge gaps with 'bathing' and 'making up a baby bed' videos. There will be more to come over too.
Follow Libby on Instagram @libbyandco_nz. To book a consultation with Libby, contact her via the details on her website.