Baby and Toddler Sickness: Respiratory Syncytial Virus (RSV)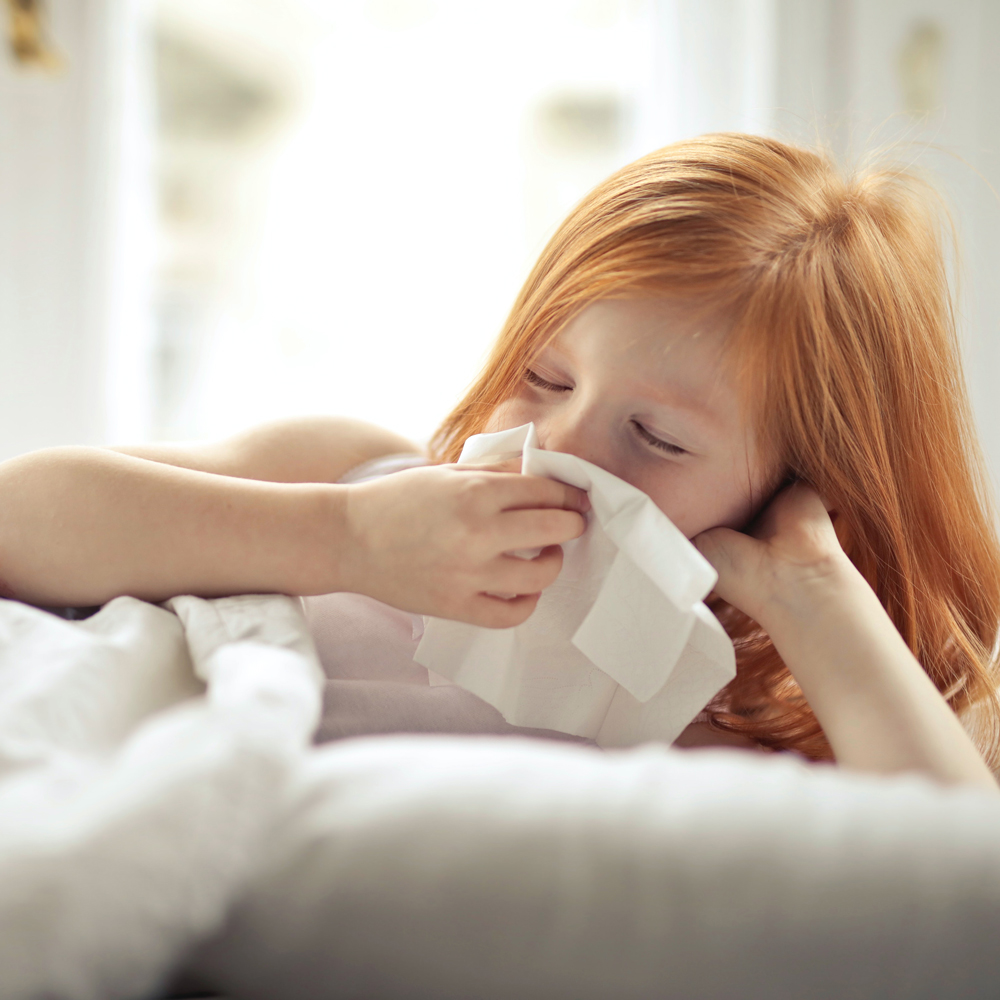 What RSV is, the symptoms of it, how long it usually lasts, and treatment options.
Respiratory syncytial virus or RSV is a flu-like virus that causes infections of the lungs and respiratory tract. RSV is so common that most children will have been infected by the virus by the time they are two years old, but adults can get it as well. The symptoms tend to be mild and similar to a common cold in healthy adults and older children. However, RSV can lead to more serious illnesses in infants, such as bronchiolitis and pneumonia. According to the Asthma and Respiratory Foundation NZ, it is "the most common cause of hospitalisations for lower respiratory tract infections for under two-year-olds" in Aotearoa.
SYMPTOMS
RSV can present a range of cold-like respiratory symptoms, including:
Cough, usually chesty
Fever
Headache
Muscle aches
Sore throat
Runny or stuffy nose
Fatigue or tiredness
Nausea, vomiting, diarrhoea
HOW LONG DOES IT LAST?
Most children recover from flu-like viruses like RSV within one week to 15 days, depending on the severity of the infection.
PREVENTION
The best way to avoid catching RSV is by thoroughly washing and drying hands regularly.
TREATMENT
Most tamariki will fight off an infection on their own and a fever is a normal part of that process.
If your baby or child seems to be very unwell and you are concerned, or they are severely irritable and don't want to be held, seek medical attention urgently.
A cough and runny nose aren't considered serious on their own. But if your baby or child has laboured breathing, has noisy/wheezy breathing or is breathing very fast then you should seek medical attention urgently.
If your child is miserable, you can give them paracetamol to treat a fever or aches and pains. Always follow the dosage instructions on the bottle and do not exceed the recommended dosage.
If your child is unwell with any of the symptoms listed above, it's important that they are kept home to stop the spread. Ensure they stay away from others until they have been completely well for at least 24 hours.
Keep in mind that your child will need plenty of rest and cuddles while they are unwell, they may want to breastfeed more or less. It's important to keep them warm, in a smokefree environment and give them plenty of fluids.
Read up on the baby and child danger signs so you know when you need to get help from a doctor quickly or call 111.
The symptoms of RSV are very similar to COVID-19. Any adult or teenager with any of the symptoms listed above must stay home and get a test for COVID-19.
If you are worried about your child's health, please contact Healthline on 0800 611 116 for free advice, 24/7.