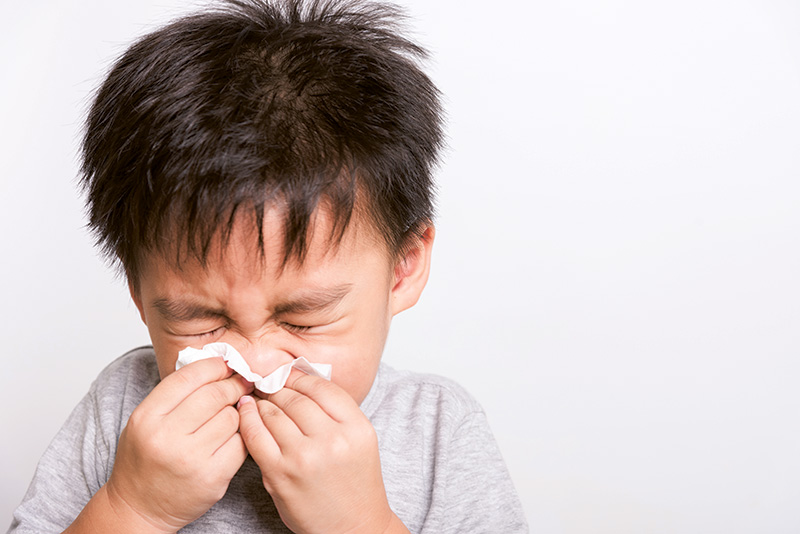 When you need to seek medical help and how you can help your child when they're unwell with a cold.
Coughs and colds are a normal part of childhood – it's likely that your child will get sick often but if it's just a common cold, they should feel better within a week or so.
ABOUT COLDS
Did you know there are over 200 different viruses that can cause colds? Most often, they spread through the air when someone who is infected sneezes or coughs, but you can also catch a cold by handling objects or touching surfaces that an infected person has touched.
Symptoms of a cold may include:
A scratchy or sore throat
A cough
A runny or blocked nose
Sneezing
Watery eyes
Blocked ears
A mild fever (temperature of 37.2 to 37.8°C)
Tiredness
Headache
Colds usually last 1-2 weeks, but people will often feel better after 5-7 days.
Sometimes a sore throat can be caused by a bacterial infection and in this case your child may need antibiotics. If you're worried about your child's symptoms, it's best to take them to your GP.
TREATMENT
Let your child get plenty of rest. They may need to nap or sleep for longer than usual which will help them recover.
Keep up their fluids. Continue to breastfeed on demand, or if your child is older and has weaned, offer sips of water regularly.
Use a humidifier to moisten the air and help de-stuff their nose, especially at nighttime.
In terms of medicine, antibiotics don't work for a cold as a cold is not caused by a bacterial infection but by a virus. You may be able to treat your baby or child's symptoms with some medicines though – ask your pharmacist or doctor for advice.
Expect that your baby may wake more often at night if they are unwell. They may want smaller breastfeeds more often or extra cuddles.
If your baby or child is having difficulty breathing (their lower chest and stomach is sucking in), breathing quickly, wheezing, grunting when breathing out, or is showing any of these danger signs seek help from a doctor quickly or call 111. If you are unsure what to do, call Healthline for free advice 24/7 on 0800 611 116.
To stop sickness from spreading to others, it's important to keep your child home while they are unwell. They shouldn't go to their early childhood education centre or have playdates with other children while they are ill.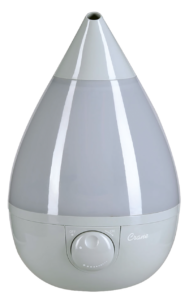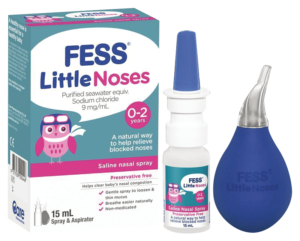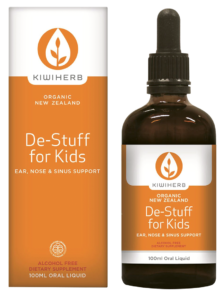 COVID-19
To protect yourself and others from COVID-19 the Ministry of Health (MOH) recommends that you:
Get vaccinated and boosted as soon as you can. Those aged 5 or over can book to get their free COVID-19 vaccination now.

Stay home if you're sick and call Healthline on 0800 358 5453 to arrange a free test. It's important to follow their advice while waiting for your test result.

Practise good hygiene by washing your hands with soap and water often, coughing or sneezing into your elbow, and cleaning surfaces regularly. Avoid touching your face and improve ventilation when indoors.

Wear a face covering to protect yourself and others. You must legally wear a face covering in some locations.

Record your movements by scanning QR codes wherever you go, using the NZ COVID Tracer app. Turn on Bluetooth tracing.

Follow physical distancing guidelines.
If you, your child or a member of your whānau are sick and have cold or flu symptoms, stay home and call your doctor, your iwi health provider, or Healthline for free on 0800 358 5453 for advice about getting a test. For a list of COVID-19 symptoms and further advice, visit covid19.govt.nz.