Giving Your Child Cows' Milk After One Year Old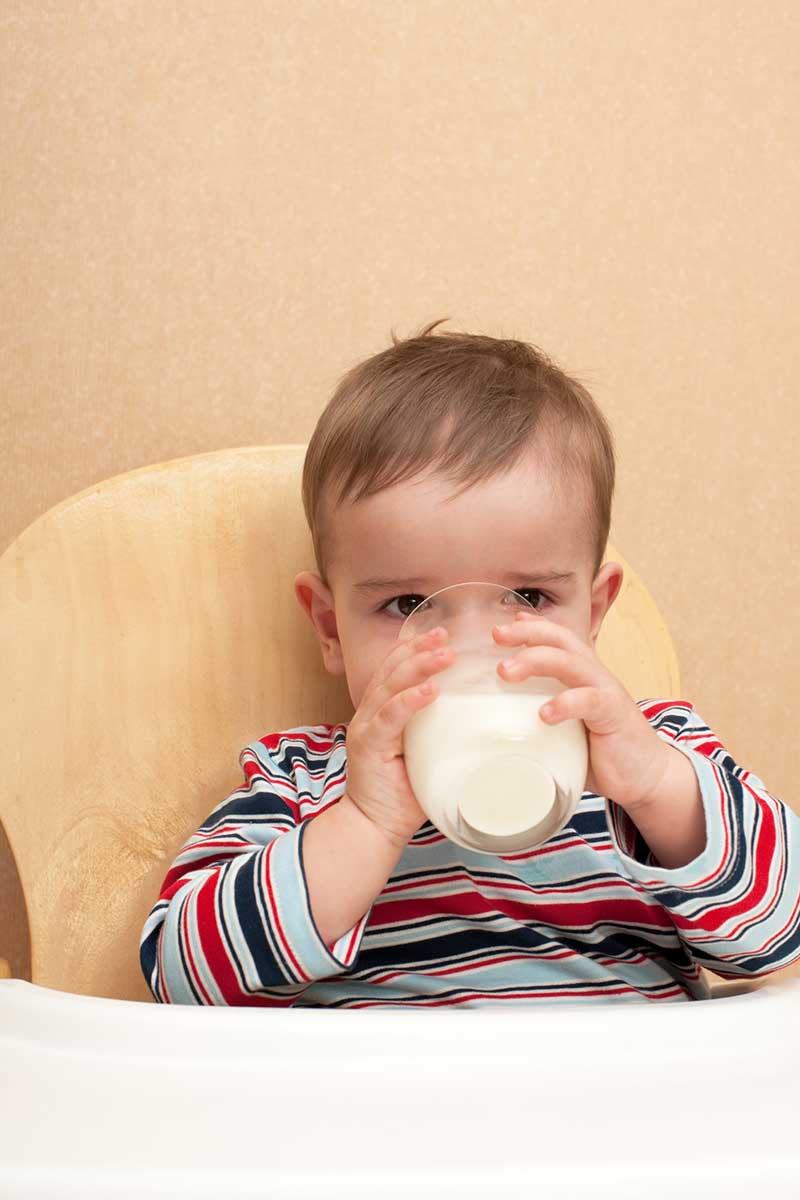 Do babies need milk after turning one? How much should they have?
The World Health Organization (WHO) recommends that babies are exclusively breastfed for the first six months of life and continue to be breastfed alongside complementary foods for up to two years of age and beyond.
The Ministry of Health (MOH) advises that once your child is one year, you can offer around 350ml of plain, whole-fat (dark blue label) cows' milk each day in a cup – not a bottle – if you would like to. It's important to keep in mind that having too much cows' milk can interfere with their body's ability to absorb iron. See Healthy Diet and Nutrients for Toddlers for more information on why iron is so important for your growing pēpi.
If you are still breastfeeding, you can just continue giving breast milk; they don't need cows' milk as well.
If you wish to give your toddler a plant-based milk instead of cows' milk from one year of age, you can offer unflavoured soy milk as a drink as it is higher in protein and fat than other plant-based milk alternatives.