Safe and Popular Car Seats to Buy in NZ in 2022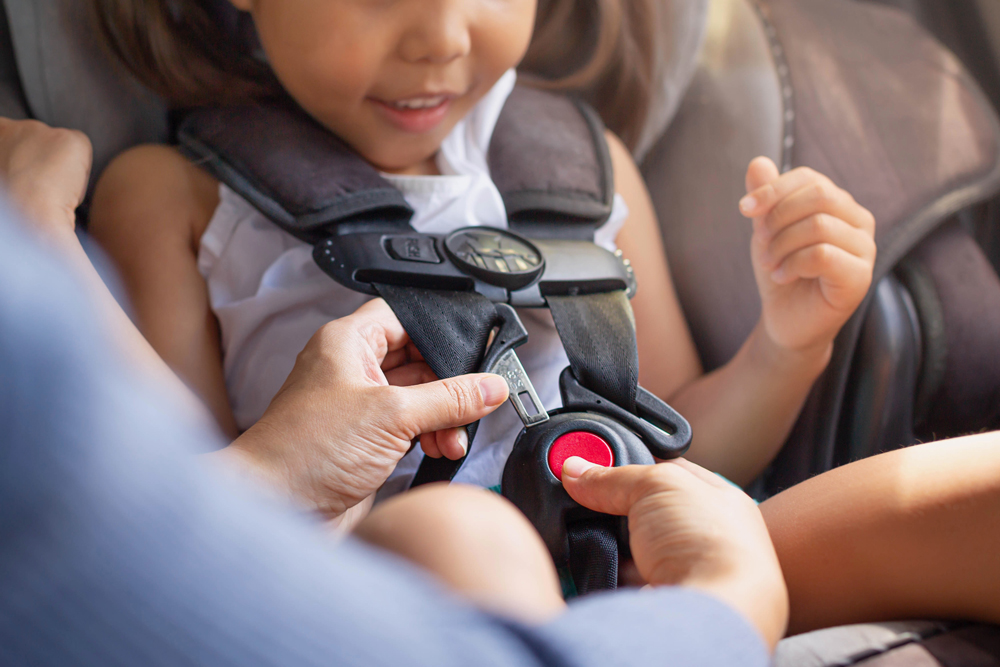 There are hundreds of car seats and capsules available in New Zealand, which often makes it an overwhelming and somewhat daunting process to choose the 'right' one for your baby.
Selecting a capsule or rear-facing car seat will depend on your lifestyle, budget, and vehicle size, as well as the number of children you have, and your child's height and weight. It's recommended to keep your child rear-facing for as long as possible, until at least two years of age.
You should always make an informed decision before purchasing a car restraint. Ultimately, like all things in parenthood, the one you pick will be a personal choice. Know that the car seat must comply with NZ safety standards and be within its lifespan (i.e. not expired). It's also recommended to hire a capsule or buy a car seat brand new, rather than purchasing one secondhand. 
A go-to resource for many caregivers is the NZ Carseat Discussion Group on Facebook which is run by qualified car seat technicians who offer expert advice, alongside group members who share their own experiences with, and opinions of, various seats.
At the end of the day, despite the vast selection of car seats, there are some that seem to be loved the most by Kiwi māmā, so we've shared them here to offer some (hopefully helpful) information with your decision making process.
A capsule that ticks all the boxes
Safety First onBoard 35 Air 360 Capsule & Base, $399, from Farmers.
If you're looking for a capsule that positions baby well and has good depth, this is a popular option. The base offers isofix installation, but if that isn't available in your car and your seatbelts don't lock, you'll need use a locking clip. Also, keep in mind that due the depth of this capsule being on the larger side, if you have a small car it may need to be installed in the middle seat for passengers to fit in the front comfortably.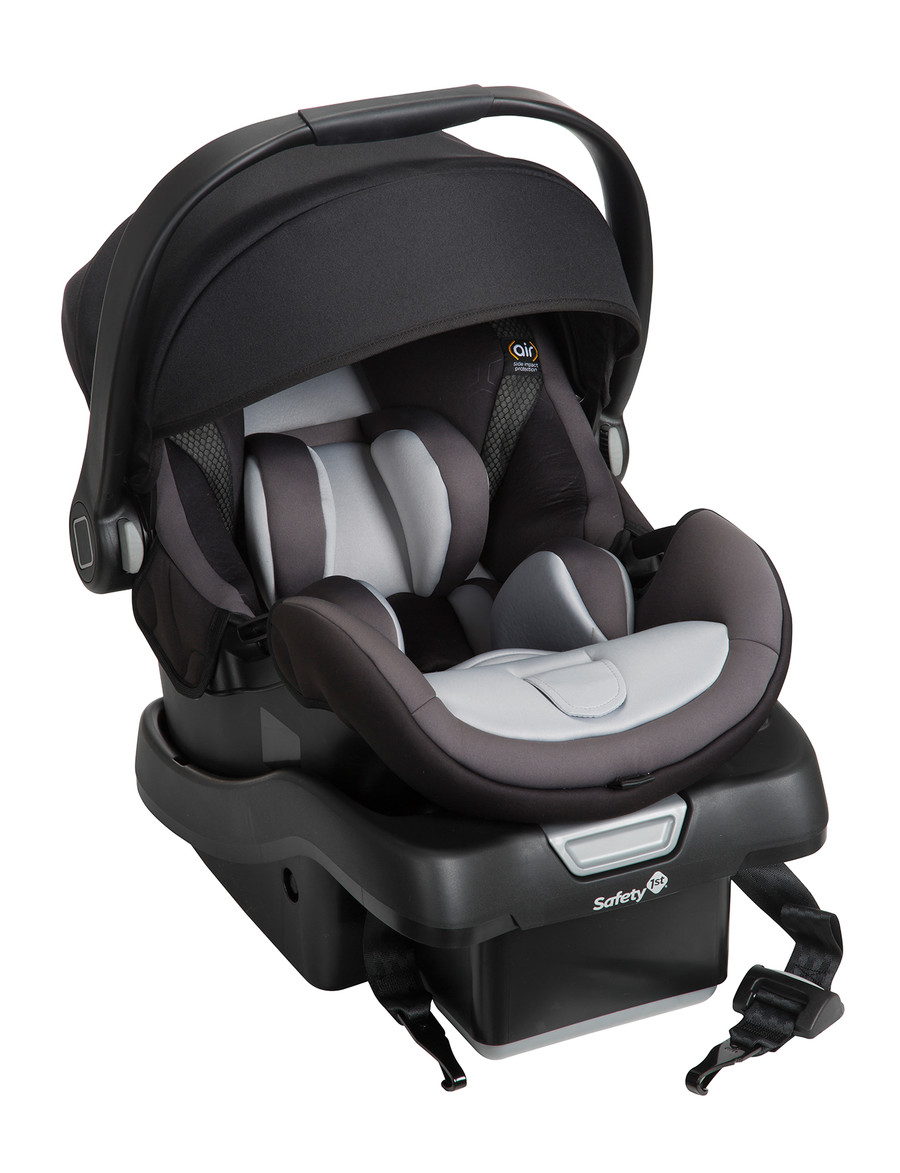 Safe-n-Sound Guardian II Convertible Car Seat, $169, from Kmart.
If you want to skip the capsule, it's possible to go straight to this car seat as it's approved to be used from birth. This seat doesn't have very high rear-facing limits but it should allow an average-sized child to be rear-facing until 2 years old. It can then be used forward-facing until approximately 4 years old – but keep in mind that under New Zealand law, all children under 7 years of age must be in an approved child restraint, so you'll need to buy another car seat for your child once they outgrow this one.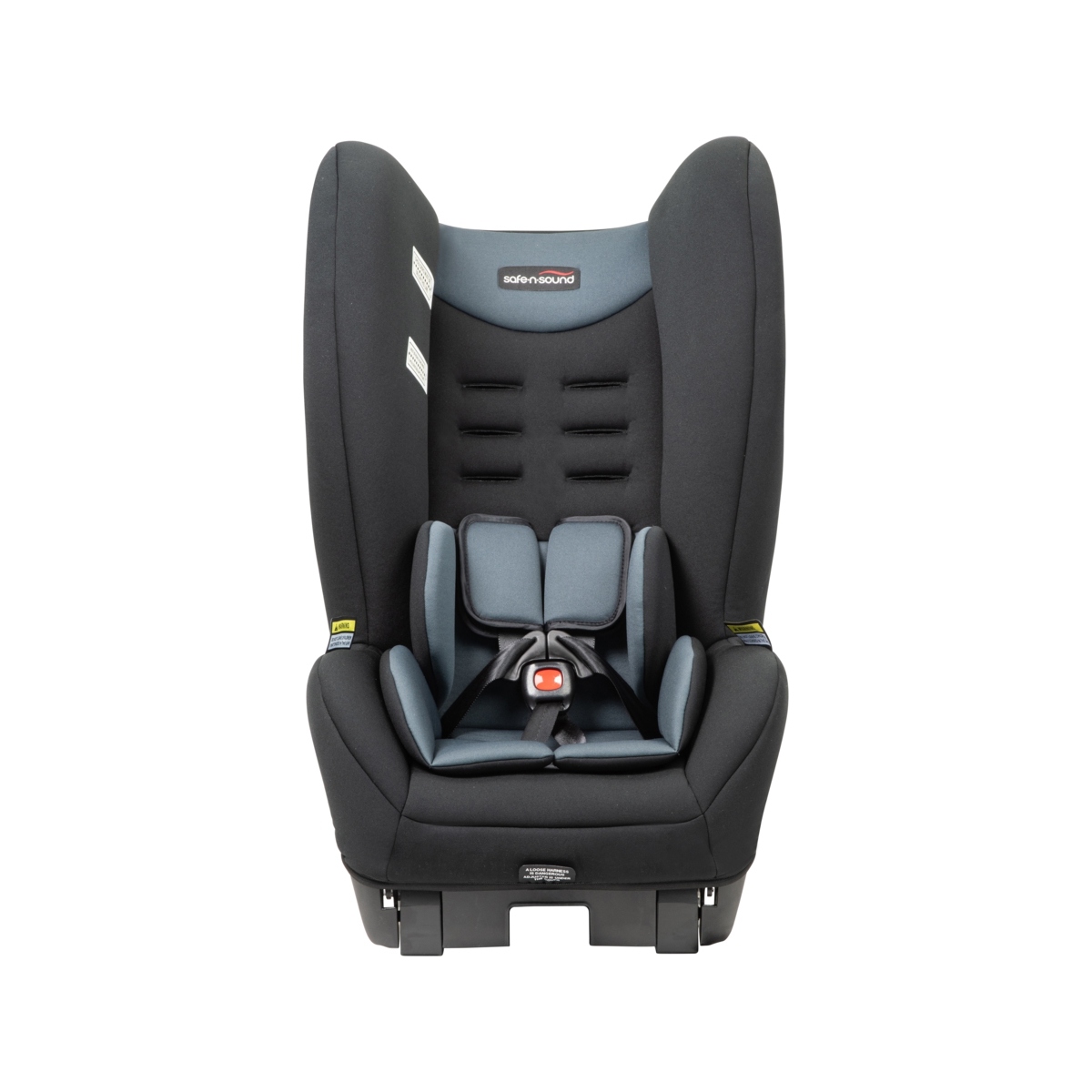 Infasecure Quattro Astra
, $699.99.
One of the most compact car seats on the market, the Quattro is ideal for smaller cars. It's super narrow, making it great for three-across, and compact in depth so you can maximise leg room for those sitting in the front. It also offers extended rear-facing for a large child up to (approximately) 30 months old and then it can be switched to forward-facing until (approximately) 4 years old. Like the Safe-n-Sound, once your child outgrows this car seat, you'll need to buy another one to ensure they are in an approved and appropriate child restraint until at least 7 years of age.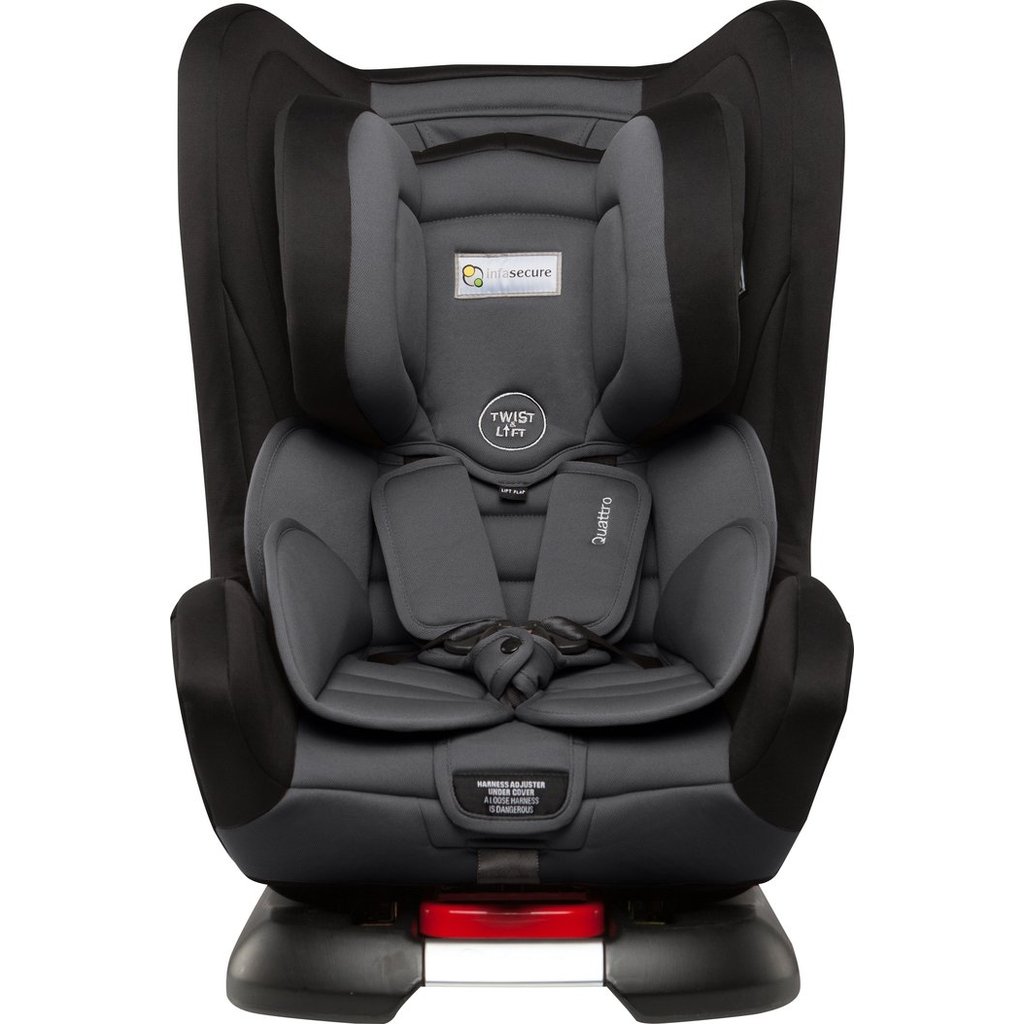 Britax Boulevard ClickTight Trek, $679, from babycity.
Installing this car seat is as simple as buckling a seat belt, so it's a great option for those who swap cars and change seats around frequently. When you tighten the harness, it gives an audible 'click' to aid you in ensuring that it's tight enough, so you know your child is well secured. The rear-facing limit for this car seat is 18kg so if you have a larger child, they may outgrow the ability to be rear-facing in this seat early on.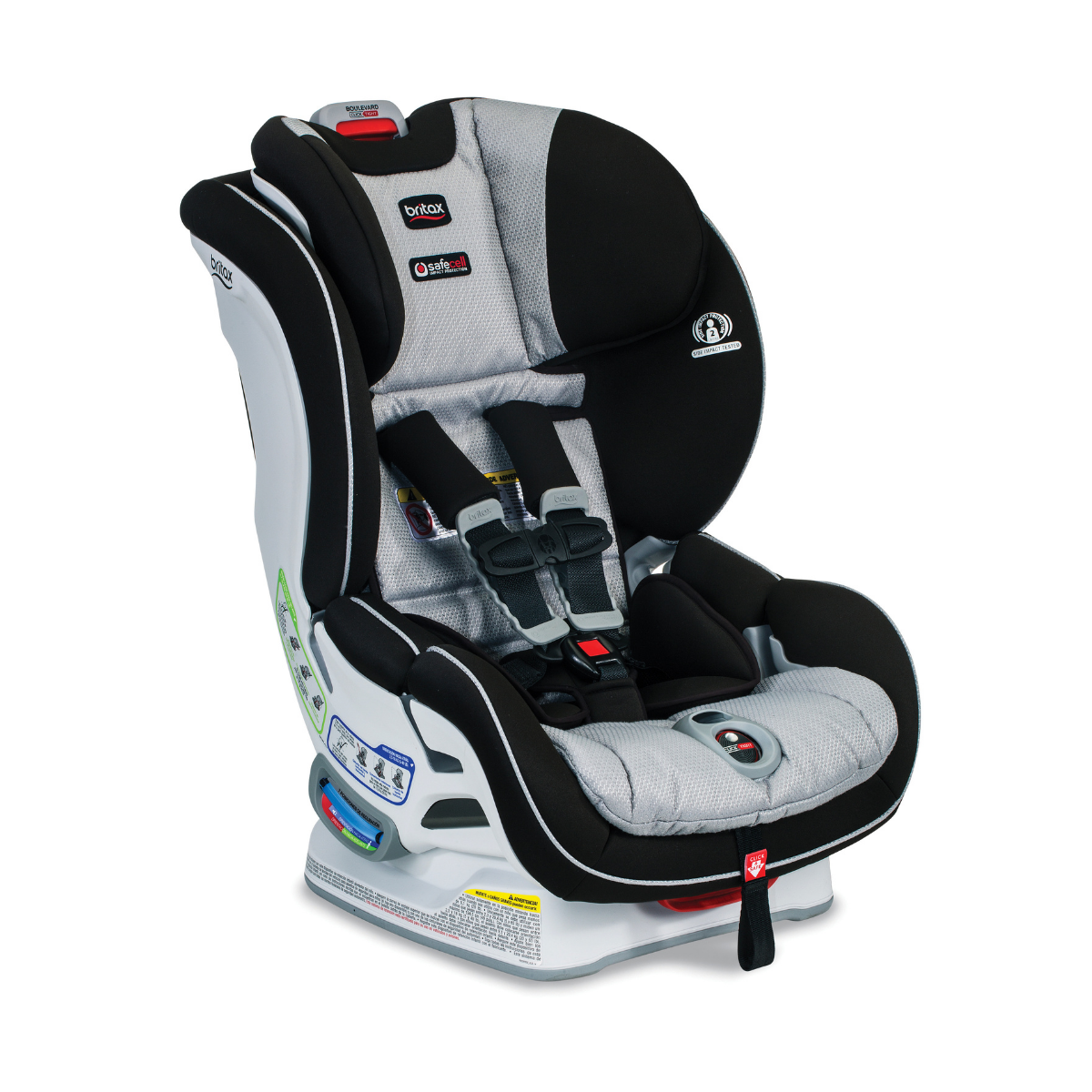 Highest rear-facing limits
Axkid Minikid 2, $675, from Clicksafe.
With rear-facing limits of up to 25kg or 125cm, this car seat is designed to keep your child as safe as possible for as long as possible – up to approximately 6 years old. Another bonus is that the cover is machine-washable at 30°C which is super handy for messy eaters (aka all toddlers)! Do keep in mind that even though this seat is approved from 0-25kg, children need to be able to sit up unassisted with good head control before using this seat, so you'll need to have your baby in a capsule or other car seat initially.