The Changes Happening at Whānau Āwhina Plunket – And What It Means for Your Whānau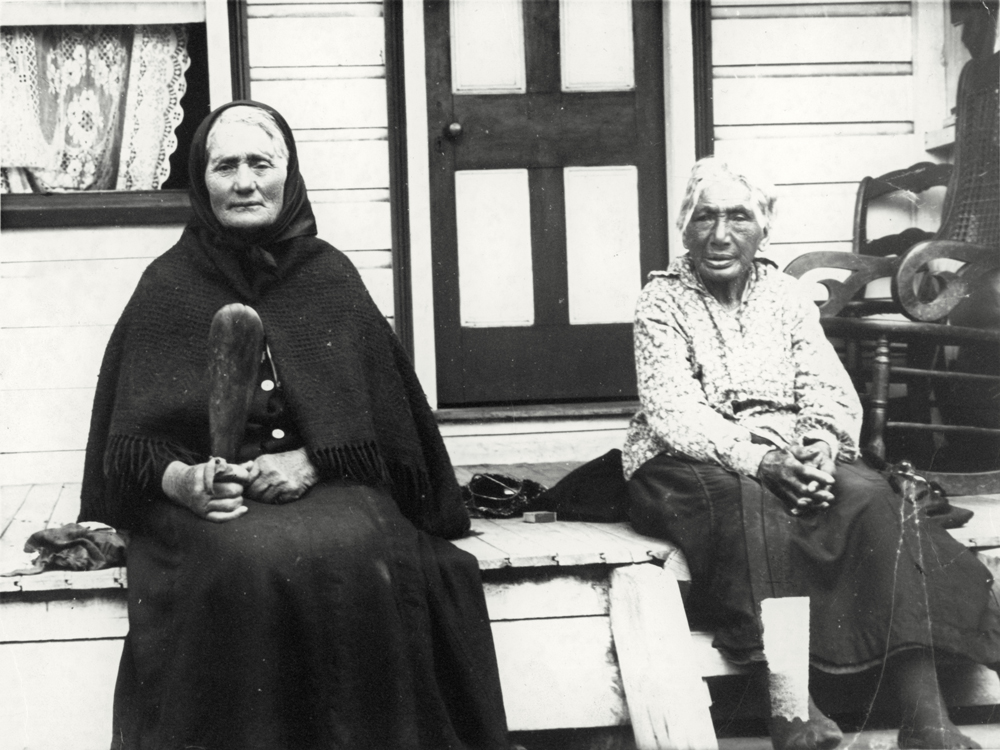 The 'Invisible
 

Wāhine' of Plunket, Mere Harper and Ria Tikini

 
"I hope we are moving to a place in Aotearoa – New Zealand where everyone is really keen to see those that need extra support, getting that extra support, and getting it in ways that work for them, because it's better for all of us."
When Amanda Malu took the helm of Whānau Āwhina Plunket as chief executive in 2014, she wasn't aware of the legacy that her Great-great-grandmother, Mere Harper had with the origins of Plunket. After flicking through the history books, Malu discovered Mere was one of Plunket's founding Māori midwives and healers, alongside Ria Tikini, both of whom helped deliver the first Plunket baby Thomas 'Mutu' Ellison in 1906. Not only that, Tommy Mutu was Malu's Great-Uncle.
Early on in her tenure, Malu's discovery of her personal connection was a catalyst for ensuring these two 'Invisible Wāhine' were brought out of the footnotes and onto the book's pages. But as it turns out, that story of acknowledging its whakapapa was just the preface for Plunket.
As Aotearoa's most extensive Well Child Tamariki Ora provider for whānau throughout the motu, Whānau Āwhina Plunket is striving towards being a truly bi-cultural organisation that honours Te Tiriti o Waitangi, recognising it hasn't always been this way.
In 2020, Plunket officially changed its name to Whānau Āwhina Plunket. It has reclaimed the whakapapa of the organisation by fulfilling the legacy of the 'Invisible Wāhine'. And it has shared the promise of a 'pro-equity service' by 2025. All of which are inarguably integral for ensuring whānau Māori are at the heart of Whānau Āwhina Plunket's strategy now and in the future.
But what does all of this mean for you as a parent? When you visit your local Plunket nurse, ring PlunketLine, or visit their website, what can you expect from those services?
Soteria Editor, Skye Ross spoke to Amanda Malu about this time of change for the organisation, putting those important questions, and others, to her.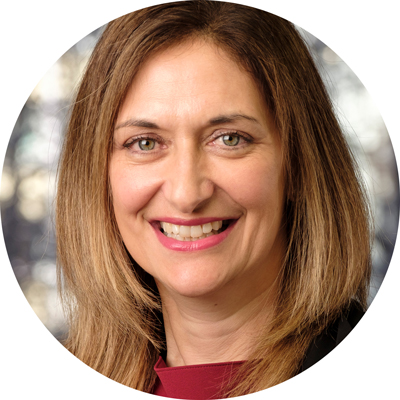 Skye: In 2019, around when you started retelling the story of Plunket, or I guess, reclaiming the story, you carried out a pro-equity checkup. I wondered if you could speak to that and just tell me what that check-up brought to light, and how that has put you on a path of making some changes at Plunket?
Amanda: At the beginning of 2019, maybe even a little bit earlier than that, we were roughly halfway into a five-year strategy and I was preparing a report back for my board about how we'd progressed against various elements of the strategy.
One of the things that became crystal clear to me was the things we put money and energy – money into, primarily – got done, and the loudest issues caught our attention. We had a huge focus on our financial sustainability and a huge amount of energy had gone into achieving that.
Something like equity which is really strong in our strategy – that five-year strategy – it was there and it was in the language that we used, but we weren't resourcing it or investing in it in the same way you would technology or financial strategy.
So, in February of 2019, we had some really challenging conversations with the board about 'What are we going to do about this?' We can't just talk about equity, we actually have to invest in creating the conditions to achieve that, and what did that look like?
The board made a pretty brave call to prioritise achieving better outcomes for whānau Māori above everything else in our plan that year. And so the pro-equity checkup was effectively about understanding our current state in some ways. What are the things that we needed to focus on? Where were we making some progress? Where do we need to make more progress?
It was a really brilliant piece of work. It found some really simple and obvious things that, actually, one of the first things we should do is set a really clear goal: What does equity look like for us?
That's how we landed on the equity across Plunket services by 2025. So that sort of became, I guess, our line in the sand. That's what we were working towards.
Fantastic. At Soteria, we have an audience of whānau and māmā, and what I'd like to know is: What does pro-equity look like for them on a whānau level when they engage with Plunket?
At the most basic of levels is an understanding and appreciation of a Māori worldview by all of our staff. So this year, we're taking everybody in the organization through our Be a Better Treaty Partner. That's a bespoke program that we've had designed for our staff and that has proven to be quite profound for a lot of our staff. Essentially going through that course takes people right back to New Zealand's pre-colonisation and brings them through the history of our country that we haven't learnt in school. And we confront racism, privilege, talk about how to be anti-racist. Really the whole purpose of that course is for our staff to understand the impact of colonisation for whānau Māori, and how those impacts manifest today.
What we are also working on is how we can ensure that our whānau Māori, Pasifika, and high needs families are getting their appointments made and booked in our nurses' diaries first. So there's a scheduling focus that we're really keen to work on. And that sounds like quite an administrative thing but our data shows us if we don't get those early appointments locked in and made, and those first visits carried out, the delay can mean that you're always running to catch up with those core visits. And we're really wanting to just do some simple, practice changes. We're just about to wrap up a couple of pilots where we've been working alongside in different communities around, 'What does an ideal experience look like in those first engagements with Plunket?' And not surprisingly, it's not a great experience when it's all about ticking boxes and gathering data.
It's actually a great experience when it's about getting to know one another, and respecting that reciprocity of introduction, and being prepared to deal with whatever's on top, for māmā or the whānau, rather than a bunch of questions on our screens that we have to complete on behalf of the Ministry of Health.
So, we want to really start freeing up staff to spend the time on particularly that first needs assessment, and meeting with a whānau. And it should feel good, not like a monitoring.
We're in an age of social media; people are able to access personal stories far more readily than they ever have before. And recently a project called Wāhi Kōrero launched – I'm sure you've heard of it. Essentially, it's a call-to-action inviting people to share the kōrero they wish they could have had with their Well Child nurse. Plunket isn't the only Well Child provider in Aotearoa but the name comes up frequently in both positive, and I guess, more disappointing reflections of their experiences. I'd like to know how stories, like these, are informing the changes at Plunket as we speak?
Yeah, and I'm well aware of that project. I'm actually meeting with the researchers later this month because we're absolutely really keen to understand the feedback good and bad, and hope that that will help further refine and develop the service we deliver.
Certainly, we know we wouldn't be doing what we're doing now in terms of our pro-equity journey, and in terms of changing the way we engage, particularly early on, if we didn't know that the way we'd been doing it wasn't working.
I think it's sort of almost like a back to the future. When Plunket first began in those early days, it was all about engagement. That's exactly what Mere and Ria were doing at Karitāne, they knew the families, they had that deep connection.
I'd like to know what you want to say to the whānau who are reading this interview. Can you tell us what Plunket's promise is to them now and moving forward?
Amanda: I think probably the most important thing for any parent to know is that we're here for them. I mean, we have a fantastic team of nurses working 24/7 on PlunketLine. And I often think of them as our unsung heroes because they're there at the end of the phone. Anyone who's ever called them with a screaming baby at their wit's end will tell you they are phenomenal.
I think it's really important for everyone to know that support is there at the time of the day or night. But I also want to assure people that although some of the ways we're delivering our service is changing, the nurses that are on the frontline who are meeting with families every day, are very, very skilled at understanding the level of need a family has.
I think some people feel they should have a whole bunch of visits from a Plunket nurse. But actually, if you're doing really well, you don't need five home visits from a Plunket nurse.
I think from some of the social media commentaries I've seen lately, there's sort of this expectation that you should just get it as a matter of course, but actually you should see an assessment from a Plunket nurse as, actually, you guys are doing great, as a huge compliment, and a vote of confidence in your parenting and the development of your baby.
I hope we are moving to a place in Aotearoa – New Zealand where everyone is really keen to see those that need extra support, getting that extra support, and getting it in ways that work for them, because it's better for all of us.
We are a limited resource. We only have what we've got, so we're trying to do the best we can by making sure that we deliver services that really work for those that are most in need.
Changes that have occurred at Whānau Āwhina Plunket to date:
– Prioritisation of the organisation's virtual services in light of COVID-19 to ensure those with the highest needs – including whānau Māori and Pasifika communities – continue to receive care during lockdowns.
– In the Waikato, the two-day
 

Whirihia wānanga is being delivered for free to hapū māmā and whānau to learn the stages of haputanga (pregnancy), whakawhānau (birth), parenting support, home safety, CPR and water safety.
– In Kirikiriroa, there is a post-birth service, Whānau Āwhina Whānau Ora to
 

support whānau in their Well Child journey and help them access the services they need.
– Multiple Māori advisor roles have been established across the organisation to improve staff confidence and understanding of Te Ao Māori (including tikanga Māori protocols and kawa) but also to develop and deliver plans and services which partner with Māori communities to create equitable and meaningful outcomes for whānau Māori.
– In honour of the two wāhine who were instrumental in starting Whānau Āwhina Plunket, the Mere Harper and Ria Tikini Memorial Scholarship was co-launched with Te Rūnanga o Ngāi Tahu to give financial support of $3000 to a full-time nursing student of Ngāi Tahu descent in their final year of study.
– Whānau Āwhina Plunket's website, Tūhono Mai, launched in June 2020 to provide accessible, relevant and fit-for-purpose information for website visitors. The website is part of the Ministry of Health's Sponsored Data Initiative, meaning users are not charged for the data used when visiting most of the site.