Easy Outings For Rainy Days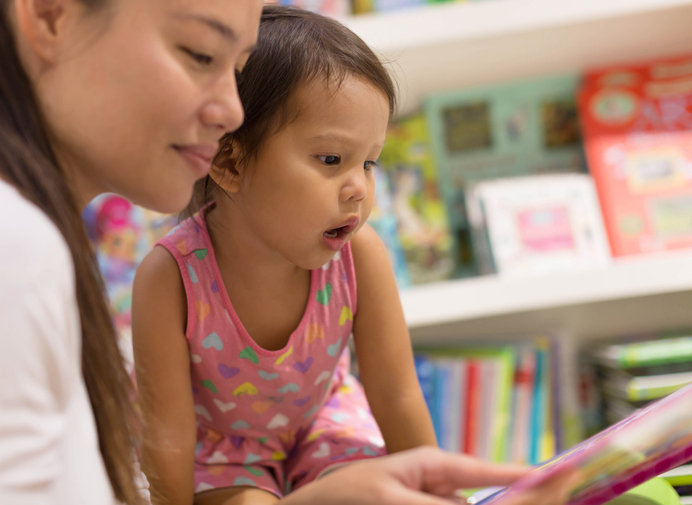 It's been raining for days, and you're desperate for a 'real' coffee and some adult conversation. You want to leave the house, but it just feels too hard.
We get it. We've been there. And we have some suggestions, for the best and EASIEST outings with a pēpi, in wintertime.
The Mall
In our opinion, the mall is the rainy-day MVP when you have a pēpi. There's dedicated parking for parents with prams and it's usually undercover parking too. They have Parents' Rooms, which make life SO much easier as there's a private space to feed in, microwaves for heating baby food or bottles, big change tables and a play area for toddlers. Malls often have bigger play areas in the main mall area, plus there's coffee and food, and it's all just very easy. Depending on where you are based, lots of malls offer free activities for tamariki during the week as well – we love Monty Mornings with LEGO® DUPLO® bricks, and Glenfield Mall's Stay and Play programme, where *gasp* parents get free coffee!
The Library
We love the library! Whether you order books online and just pick them up, sit with your pēpi and read in the kids section or attend Storytime, Rhymetime or Wriggle and Rhyme there really is something for everyone. Visiting your local library is a great way to meet other parents, and borrowing books is a fantastic way to encourage your child's love of reading and literature. If you don't already have a library card, it's easy to do! You can find out more here.
The Movies
If you thought that the movies were out of the question now that you have a baby, think again! Prams at the Pix and Bring Your Baby are pēpi friendly movie sessions that were designed with you and your baby in mind. The volume is softened, and the lights are dimmed, so you can comfortably breastfeed, or baby can sleep, while you enjoy popcorn, ice cream and a Hollywood Blockbuster. The sessions are mid-morning, so parking is a breeze and the only other movie goers are other mums who wont care if your babe cries or needs to be carried up and down the aisles to get back to sleep.
Bunnings / Mitre 10
While Saturday is our preferred day to visit Bunnings and/or Mitre 10, for an obligatory Saturday sausage sizzle, a mid-week visit can be just as great. There's plenty of parking and the Bunnings café has the some of the cheapest coffee prices around. You also pretty much always need something from Bunnings / Mitre 10, so whether baby proofing is on the agenda, you're browsing heaters for babies' room, or you're planning your next DIY project there is no time like the present.
Hop Tip: If you have a toddler most stores have playgrounds and kids size trolleys!
Plunket Playgroup
Plunket Playgroups are a great way to get out of the house with your pēpi and meet other parents. We've been to a few, and they usually have toys suitable for crawling babies all the way to 4–5-year-olds, as well as activities such as music and singing, arts and crafts, and bubbles. You can BYO coffee or make one there if they have facilities.  We especially love Plunket Playgroups as they're a great opportunity to connect and make friends with other local parents! You can search for a playgroup near you here.
The Supermarket
Yes, the supermarket. Hear us out. The supermarket can be a great place if you just want to get out of the house and you need a coffee or a little treat. When you have a new pēpi, and cafés feel hard, lean on the supermarket. Lots of supermarkets have a café inside, or food trucks outside. You can head to the bakery section and get a muffin for under $3 which is unheard of at a café, and there's dedicated car parks for parents with prams! It's also nice to go to the supermarket for a few short visits, as a practice run before you attempt a food shop with your pēpi.