What to Expect for the Birth of the Placenta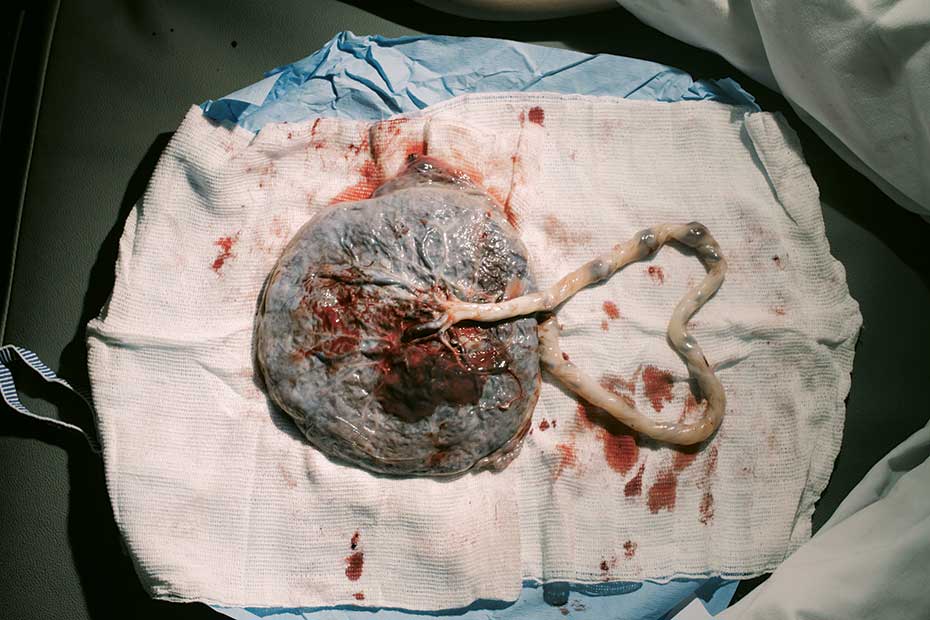 Once your pēpi is born, the placenta/whenua will come away from the wall of the uterus and be birthed out of the vagina.
When considering the third stage of birth (your placenta birth) there are two options: physiological and active management.
Physiological management is when you wait for the placenta to separate from the wall of the uterus without assistance. This way, it is to be birthed by you with some effort to expel it. The New Zealand College of Midwives says that where you have had a physiological labour and birth (meaning without intervention or medical pain relief), you can expect to have a physiological third stage. It may take up to or more than an hour before the placenta is birthed this way.
Active management is where you are given a uterotonic drug – usually an injection of oxytocin – to speed up the delivery and reduce the chance of potential blood loss.
Once the placenta is birthed, it will be caught by your LMC and placed in a container. They will then examine it to ensure it is intact and there isn't any tissue retained in your uterus.
You and your whānau can then let your LMC know what you would like to do with the placenta/whenua. In Māori culture, it is customary to return the whenua (placenta) to the whenua (land) by burying it in a place of significance, in essence, giving it back to Papatūānuku (Earth Mother). In other cultures, it is burned after birth or buried under a tree. Some birthing people choose to have theirs dried and encapsulated for consumption, while others may decide to have it disposed of by the hospital.