Car Safety for Babies and Toddlers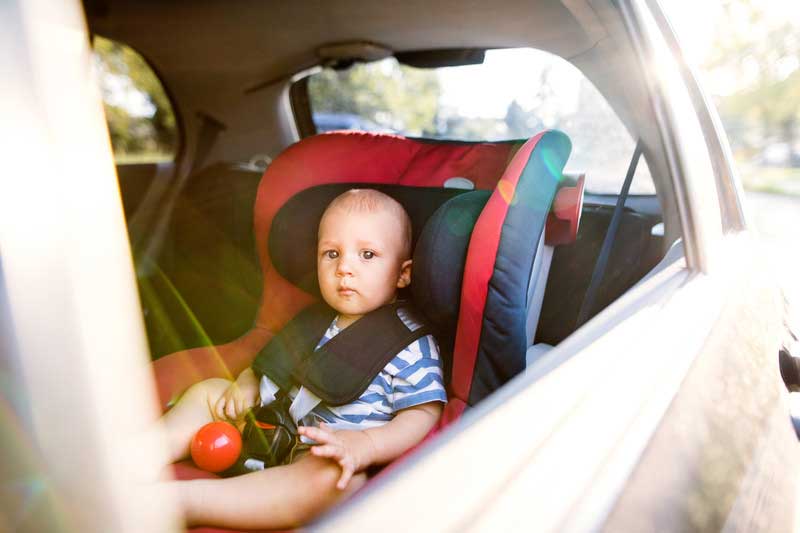 How to keep your tamariki safe when travelling in the car.
Under New Zealand law, all children under seven years of age must be in an approved child restraint that is suitable for their age, size, and development. For the weight and/or height limits of your model, refer to the manufacturer's instructions.
Your child's car restraint must be rear-facing; it is best to keep children rear-facing for as long as possible, at least until two years of age. The safest place for any child to be is in the back seat. It's important to check that your child's restraint fits firmly against the seat and cannot wobble; if your restraint does not fit firmly, seek advice from a registered child restraint technician.
To ensure your child is properly protected when travelling in the car, remember that:
If their car seat has a chest clip, use it. It should be level with their armpit.
The harness should fit firmly. If you can pinch the harness between your fingers, it is too loose. You should be able to fit one finger between the harness and your child.
Remove all bulky clothing like puffer jackets and heavy jumpers before putting your child into their car seat as these can prevent the harness from fitting firmly.
You should only use accessories that are specified as safe to use in the manufacturer's instructions for your car seat. Items like seat protectors should generally be avoided.
For more information on how to safely use child restraints and to find a child restraint technician near you, visit the following websites:
Children should never be left unattended in a car - not even for a minute. It's not only dangerous but is also against the law to leave children under the age of 14 unsupervised.
BUYING SECOND-HAND
There are lots of things you can buy second-hand when you have a pēpi but it's best to buy a car seat brand new or to hire one. If you can't afford to buy a new car seat, you may be able to apply to Work and Income for a Special Needs Grant to purchase one.
If you have to get a car seat second-hand, you should do extra due diligence. It's important to know the history of the car seat, that it meets the NZ approved standards, that it hasn't expired, and that it has been cared for correctly. Visit nzta.govt.nz for advice on purchasing a second-hand child restraint.