Gestational Diabetes Nutrition Advice: What to Eat for a Healthy Pregnancy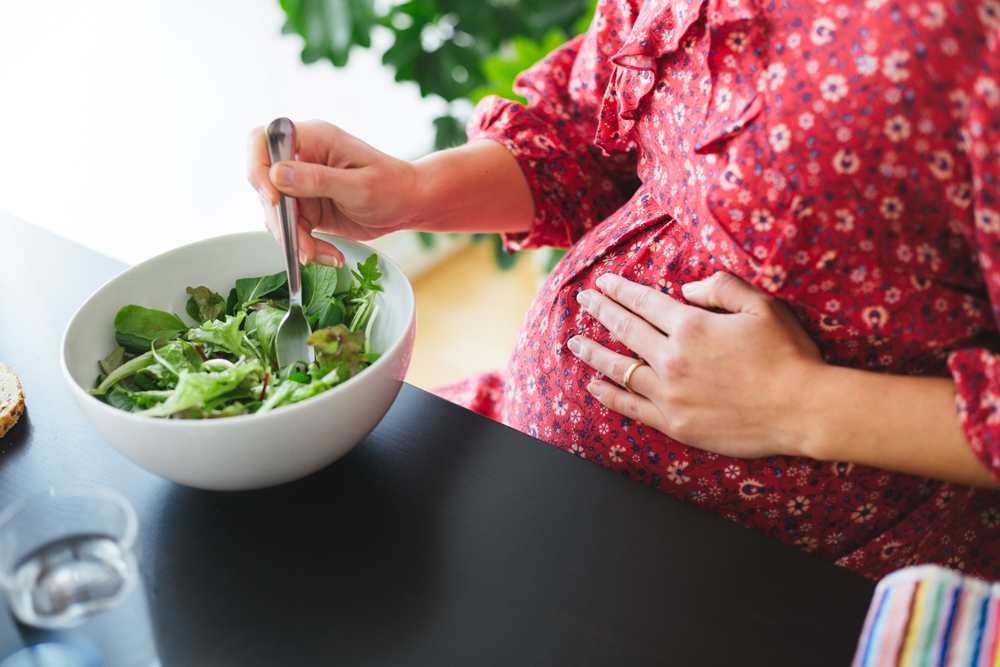 Gestational diabetes occurs when a pregnant person develops high blood glucose levels because their body can't produce enough insulin. One of the best ways to manage gestational diabetes is with a healthy diet.
WHAT IS GESTATIONAL DIABETES (GD)?
Between 24-28 weeks of pregnancy, you will be offered a test to screen for gestational diabetes – it is your decision whether you would like to have the test done or not.
Gestational diabetes is different to pre-exisiting diabetes like type 1 or type 2; it is a condition where a person who doesn't have pre-existing diabetes develops diabetes in pregnancy. GD typically goes away after your baby is born, however it can pose some additional risks during pregnancy, labour, birth, and postpartum. According to Diabetes New Zealand, "a person who has had gestational diabetes has an increased risk (50-60%) of developing type 2 diabetes in the future."
GESTATIONAL DIABETES DIET
All pregnant people are recommended to eat healthily during their hapūtanga (pregnancy) for optimal wellbeing but this is even more important for those with GD. If you are diagnosed with gestational diabetes, you will be referred to a healthcare team to help manage the condition – you will most likely have an obstetrician, physician, and dietician provide your maternity care, in conjunction with your LMC.
A cornerstone of gestational diabetes treatment is a healthy diet that keeps your blood glucose levels in the normal range. Your dietician will work closely with you to develop a personalised eating plan and guide you to make healthy food choices. Some people may need insulin or metformin to help manage their condition in addition to diet management – if this is the case for you, your doctor will prescribe this to you.
There are four main food groups: carbohydrates, protein, vegetables, and fats. In general, those with GD are advised to follow the Diabetes New Zealand Healthy Plate model: Fill 1/2 your plate with vegetables, 1/4 with protein, 1/4 with carbohydrates, and a thumb-size of fats.
As well as maintaining a healthy diet, it is recommended to partake in 30 minutes of light exercise on most days during your pregnancy.
Here's a simple daily servings guide you can follow from Diabetes New Zealand:
At least 3-4 servings of non-starchy vegetables each day.
You should eat some carbohydrates with each meal, but not too much. Your dietician will help you achieve a healthy balance.
Carbohydrate foods include:

Breads and cereals
Pasta and rice
Legumes
Starchy vegetables (e.g. potatoes, kumara, turnip, yam, taro)
Fruit
Milk and milk products
Sugar and sweet foods.

At least 3-4 servings of fruit, spread throughout the day. Eat only one serving at each meal or snack.
2-3 servings of milk and yoghurt each day. However, flavoured milk is not recommended.
1-2 servings of meat or meat alternatives each day.
Up to 30g of heart-friendly fat or oil each day.
Those with gestational diabetes should also endeavour to:
Eat regularly with three meals and up to three snacks per day.
Choose foods that are low sugar, low saturated fat, low salt, and high fibre.
Manage weight gain during pregnancy.
Drink plenty of water. Avoid sweet drinks like juice, milkshakes, fizzy drinks, cordial, energy drinks and alcohol. Your dietician will advise whether tea, herbal tea, and coffee are suitable for you to drink occasionally.
These non-starchy vegetables are a good food option for people with gestational diabetes (aim for 3-4 serves per day) as they are less likely to raise your blood glucose levels:
Asparagus

Bean sprouts

Beetroot

Bok choy

Broccoli

Capsicum

Carrots

Cauliflower

Celery

Chinese cabbage

Cucumber

Eggplant

Green beans

Leeks

Lettuce

Mushrooms

Onions

Peas

Puha

Pumpkin

Silverbeet

Swede

Taro leaves

Tomatoes

Turnip

Watercress

Zucchini.