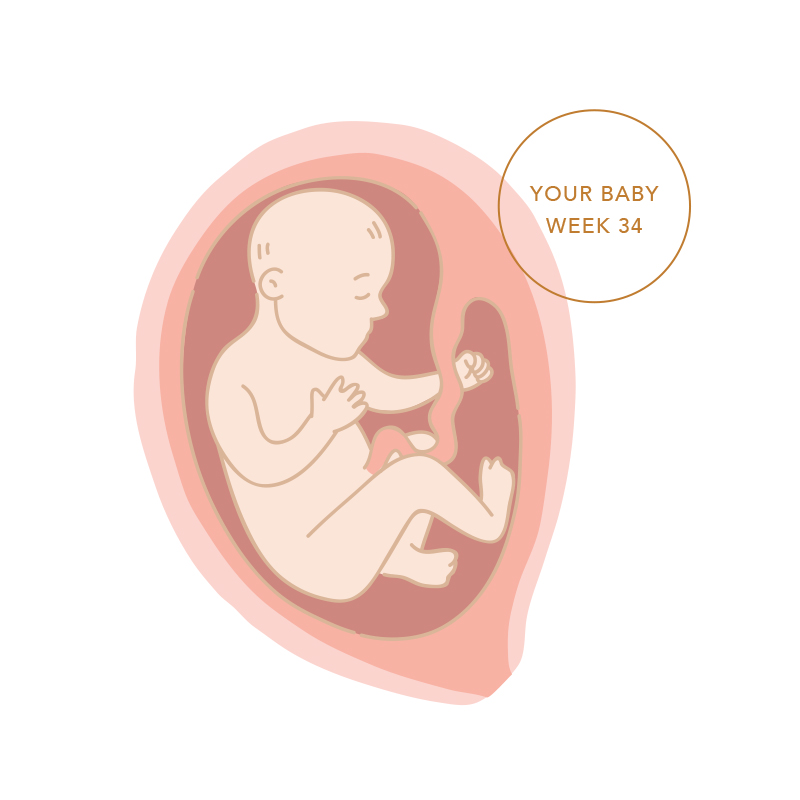 Top to toe, your baby may measure about 46cm this week and weigh about 2.3kg.
By week 34 of pregnancy, your baby's layer of vernix coating the skin is even thicker now and almost all the lanugo hair has dropped off.
For the pregnant person, common discomforts may include heartburn and indigestion, and extra pressure on your pelvis and bladder. Your placenta/whenua is nearly four times thicker than it was 20 weeks ago when you were just 14 weeks pregnant. The placenta/whenua alone weighs, on average, 520 grams by now.