REVIEW: How Do Pams New & Improved Nappies Stack Up Against The Competition?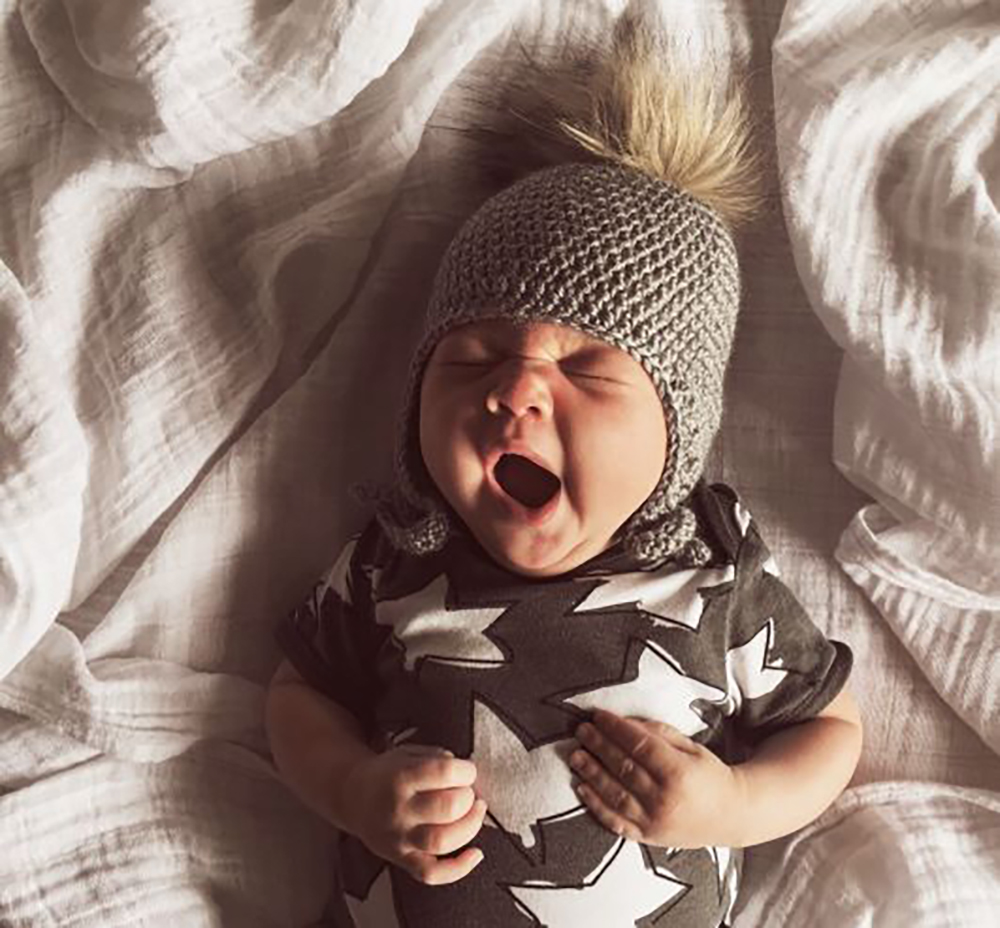 A group of New Zealand mums and their bubs put the absorbency, fit, quality and new wetness indicator of Pams nappies and nappy pants to the test.
Babies spend on average nine months having a pretty cushy time living warm and naked in utero, only to be wrapped up in clothing and a nappy within the hour following birth. Because your baby's nappy is the first thing that touches that soft, delicate skin, it's important you choose a brand that has considered not only the look, but the fit, feel and function of their nappies to ensure your baby is comfortable day and night.
It was with this in mind that Pams launched their new and improved nappies and nappy pants for newborns right through to toddlers. This affordable nappy and nappy pants range features dry-to-touch premium absorbency, a handy wetness indicator and ultra-soft feel for delicate skin. As choosing the right nappy for your child can often involve a bit of trial and error, we put together a group of New Zealand mums and their bubs to put Pams nappies and nappy pants to the test and provide their honest feedback to help other parents looking to find the perfect fit.
Here's what they had to say about the key features of Pams' new and improved range.
Quality & Feel
An affordable price point doesn't have to mean a less quality product. In fact, in the design process, Pams wanted to make sure their nappies range stacked up against more premium brands in terms of softness, comfort and function. Out of our 16 participants, 15 commented on the quality and feel, noting that Pams nappy and nappy pants were soft to touch and comparable to more expensive nappies they'd used previously. The majority also concluded that they considered the Pams range to be superior to branded equivalents.
"Compared to some other affordable disposable nappies I tried when we had to buy on holiday as an emergency, these are far superior!," noted one mum. "They didn't feel as plastic-y as other brands which made me feel a lot more comfortable about using them [when] making the transition from cloth to disposable."
Even the nappy wearers themselves were happy with the feel, notes this mum: "Both of my children were very happy to wear them overnight and said they felt comfortable underneath their pyjamas. We have used a variety of different nappy brands so they can be quite particular about what they do and don't like and the Pams nappies received the seal of approval."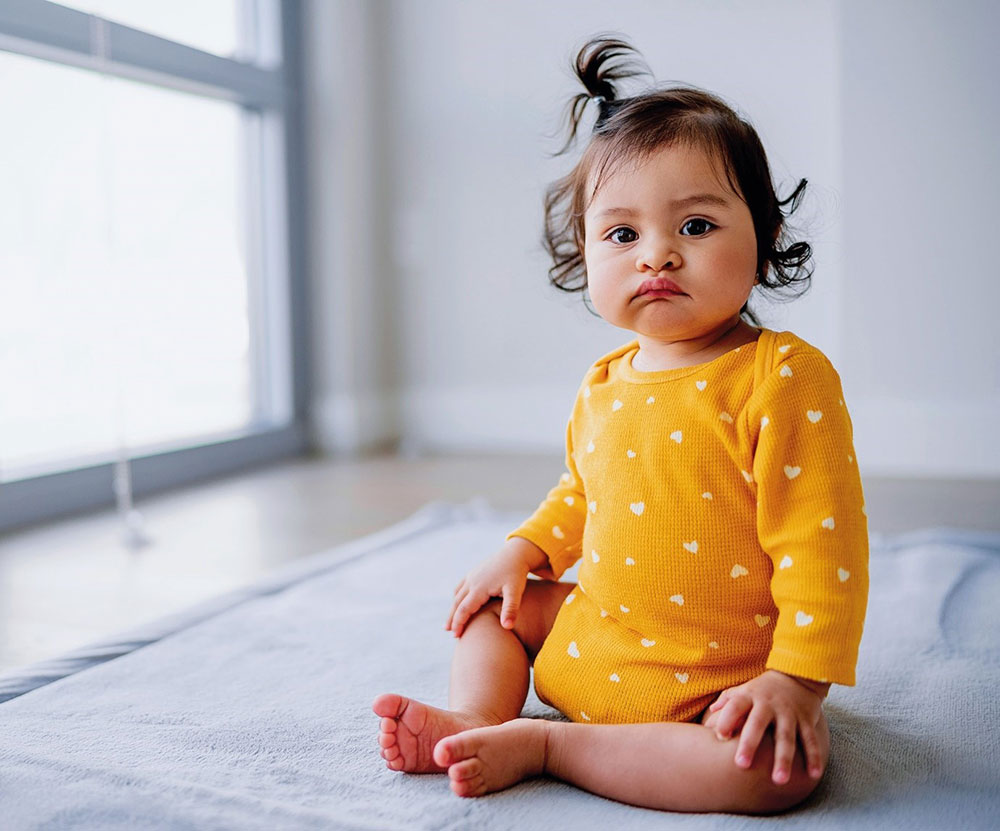 Absorbency
Keeping baby dry is likely right at the top of your list, and premium absorbency was the goal for Pams when developing their new range, too. It's true that many parents struggle to find a nappy that meets their absorbency needs, especially for children who are naturally heavy wetters. For these children, leaks tend to come part and parcel with wearing nappies, particularly if they're sleeping 11-12 hours or still having a feed overnight.
Of the participants in our trial who reported back on absorbency, 11 experienced no issues with absorbency or leakage in Pams nappies and nappy pants, while four experienced leaks on at least one occasion overnight.
"I had thought about these nappies before but wasn't sure about the absorbency,"

says one participant.

"Overnight a couple of times the nappy was wet to touch in the

morning,

but the size was perfect for her during the day and I have heard overnight sometimes people recommend to go up a size."
Another said: "My children wear the nappies overnight and they are both deep sleepers so don't wake up if on occasion they do wet through their nappies and pyjamas. We had no leakage problems at all with these Pams nappies regardless of how wet they were in the morning. This was one of my favourite things about these nappies, they are definitely absorbent."
Wetness indicator
Having a wetness indicator on nappies can be helpful for newborns especially, because with all that feeding, sleeping, and crying going on, it's easy to let nappy changes slip by the wayside. While this isn't a deal breaker for many parents when it comes to choosing a nappy brand, it definitely comes in handy and is a great thing to point out to grandparents who may be helping with nappy changes too.
One participant in our survey mentioned the wetness indicator on the Pams nappies was also particularly helpful for her partner, who isn't quite as 'intuitive' with nappy changes as she is. Another commented that it's great for quick checks when out and about.
The fit
A flexible fit is important in a nappy, to ensure comfort and ease of movement for children of all shapes and sizes. Pams nappies feature a higher waistband for a snug fit while the nappy pants have been designed with active kids in mind, featuring stretchy side panels for quick changes.
Participants in our trial were overall very impressed with the fit, noting the sizing was generous which helped with wearability overnight, and the higher back made upright nappy changes for toddlers much easier.
"The elasticated sides were nice and long as well as being wide which allowed for a good stretch across both my children's bodies,"

says one of our mums. "We had no issues at all with leaking whatsoever which tells me they were made to fit well."  
"My 11 month old won't lie on her back for more than two seconds so I usually have to change her while she's standing and the long design and high back makes it so much easier to put the nappy on compared to other shorter nappies," says another participant.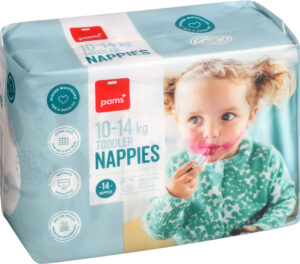 If you'd like to give them a try for yourself, you can find Pams' new and improved nappies and nappy pants at your local New World, PAK'nSAVE, Four Square or On The Spot.