Advice for Settling Your Child Into Childcare with Early Childhood Kaiako, Leah Tibbits of Leah and the First Years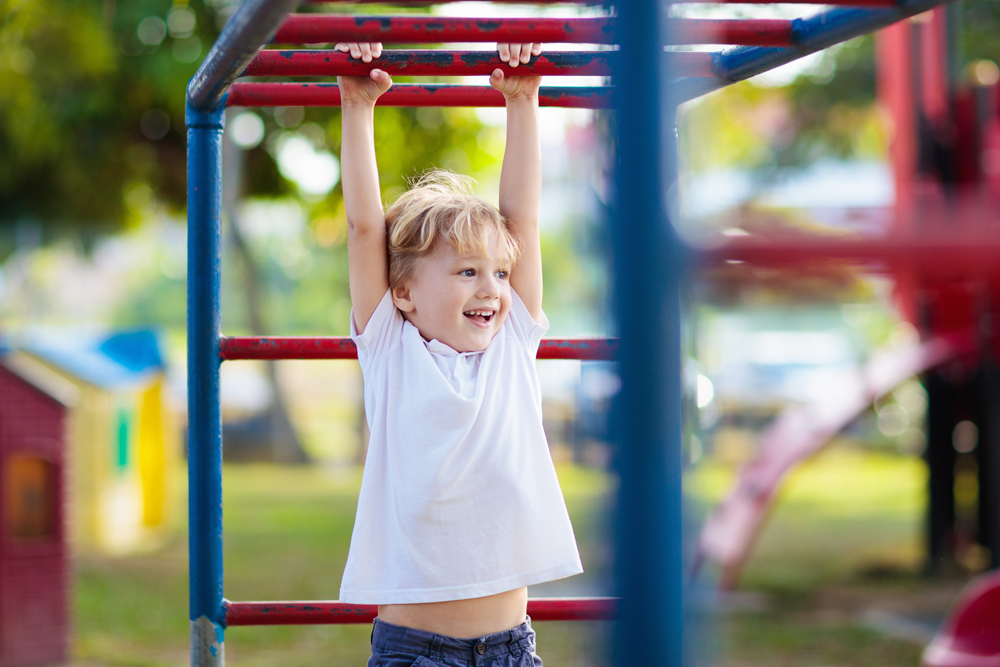 Choosing to put your child into childcare is a milestone for both you and your little one.
When it comes time to put your child into early childhood education, it can be difficult to know where to begin: How do you know when the time is 'right'? How should you go about choosing a centre or carer? And what is the best approach for settling? Who better to answer these questions than an experienced early childhood kaiako (teacher).
Leah Tibbits is just that – an experienced ECE kaiako who works at a kindergarten in Tāmaki Makaurau. She also creates content on her Instagram, Leah and the First Years to help parents with young tamariki navigate… well, the first years! Loved for her practical and empathetic advice when it comes to all things children, Leah is a passionate advocate for brain development, play, and attachment in little ones.
Not only are her thoughtful and insightful answers about settling into ECE beneficial for first timers, but we imagine they'll also be helpful for parents needing to resettle their tamariki into care after lockdown.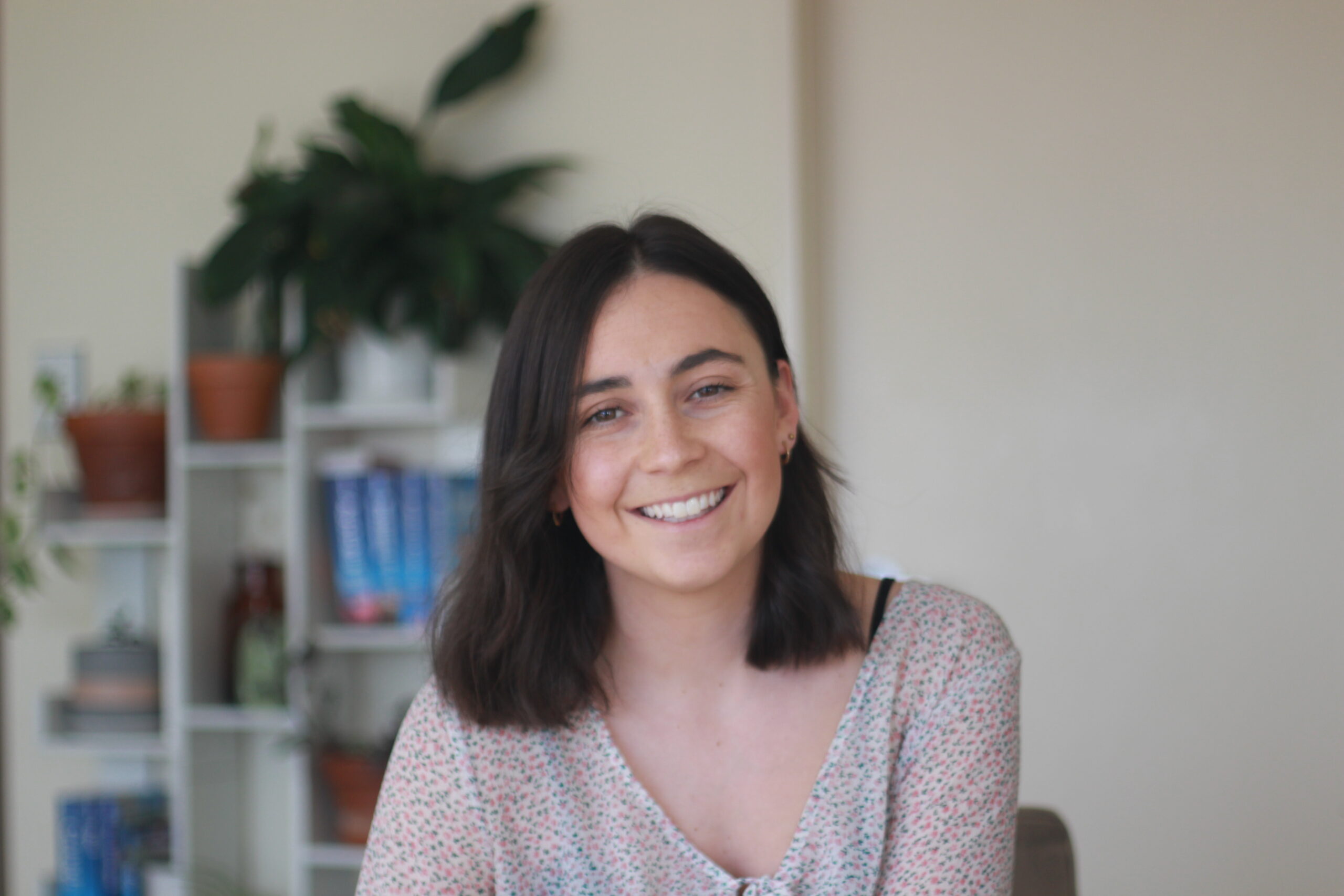 Kia ora Leah. Can you start by introducing yourself?
Kia ora everyone, my name is Leah I live in beautiful Tāmaki Makaurau/Auckland where I was born and raised. I'm a qualified Early Childhood kaiako (teacher) with a Bachelor of Education in ECE. I am lucky enough to get to do what I adore every day and my current role is teaching in a public kindergarten.
Let's talk about timing. Is there a right or ideal time to send a child to ECE? Is there such a thing as too early or too late?
Great question, I know it is one every whānau wonders and the simple answer is: no. There is no perfect time and no ideal age to start in early education. Young children learn through attachment, the quality of the relationships they have with those closest to them, and the environments they explore and play in. Therefore, early childhood education isn't a 'must' or 'need' for young tamariki (children). It's when it's right for your family, depending on your circumstances because everyone is so different.
People talk about 'socialisation' for infants and toddlers, often citing this as a reason for putting them into ECE. Can you demystify that for us?
Of course, funnily enough, this is one of the most-asked questions I receive and the answer is empowering for parents to hear. Children learn through every interaction they have with others, however, the greatest teacher is the child's strong attachments – the ones who look after and care for them the most at home. We know children learn by playing with other children and exploring new relationships, but this doesn't need to be fostered in an ECE environment. If you choose to enrol your child in ECE, that's wonderful, but please don't feel like you're not 'enough' for them because I promise that you are.
There's plenty of research about the first 1000 days being essential for a child's development and that the focus should be on the one-on-one relationship between an infant and their primary carer. With this in mind, needing to put a child into ECE within those first 1000 days can often bring about feelings of guilt for parents for fear that they're doing something wrong by their child. What advice do you have for those parents, to put their minds at ease?
I want to emphasise to everyone that the first 1000 days are so important, that's why I created my Instagram community in the first place. BUT I also want to highlight that no one person or one family is meant to look after a child alone; it takes a village. Villages in the modern world look different from how they did 100 years ago and having a supportive ECE centre or carer might be the perfect support for your child and you. Early childhood education is where care is the curriculum and your child is at the heart of the matter. So, the quality of the centre and the teachers are really important here.
We know parental guilt doesn't serve you or your child. Therefore, take a big deep breath because it's perfectly healthy and normal in today's society for children to be at an ECE provider.
How can parents who have infants or toddlers in ECE best foster their bond and attachment when they are together?
Attachment is rooted in the connection you and your child have together, and that they know they can trust you. If your child is in an ECE setting, it doesn't need to hinder their attachment to you at all. My suggestion for people is to really make the time you do have with your child during the week meaningful. Simple things such as talking to them and letting them speak back; the back and forth conversation – even if it's a babble with your baby – is so beneficial. Get on your child's level where possible and just spend the moments where you can intentionally. Playing, talking, reading, and even changing nappies are great opportunities across a busy day to connect with your child. Pop that phone away and follow their lead.
For those needing to put their child into ECE, what should they be looking for in terms of a centre or carer?
If you are looking at ECE centres, look for places that operate from the heart with a primary caregiving model. This model allows your child to build a strong attachment to one teacher who becomes their primary caregiver. This teacher will be the main support person to them during the day; they become the secure attachment base while away from home. This style of caregiving in ECE is rooted in building your child's brain to make them feel safest. It's more important for young children to have one or two teachers who they connect with the most, rather than a loose relationship with five teachers in the room.
The most important thing, no matter which avenue you go down in ECE, is to find a centre with teachers you connect with. They are the ones you have to form a relationship with because when you ultimately leave your child in the morning you have to trust them. You'll instantly know when you find an environment where you connect with the people and that helps to build the sense of belonging your child needs too.
The teachers are the ones there guiding them through mealtimes, playing with them, supporting them to sleep, and taking care of their needs and safety. You can have all the fancy resources inside the building, but it's in the strength of relationship you and your child have with the teachers that is crucial.
View this post on Instagram
In your opinion, is one model of care better than another?
Every family and child is different so I want to state that there is no right or wrong model of ECE.  It's very holistic.
What is an ideal number of days or sessions for a child to attend ECE when they're first transitioning and why?
My ideal transition would look like lots of time spent at the ECE with you and your child there together. Every centre will have its own policy, but again we know that the stronger connection a child can build with the teachers, the more settled they will be. You don't need to stay and play all day but at least three or four days of an hour or two will really support you and them to feel comfortable.
What is a strategy parents can adopt in the lead-up to their child starting ECE?
One simple way is to create a transition book for your child.
You can use an app on your phone, such as Pic Collage, with a few images of the play spaces, bathrooms/nappy changing space, the teachers, and other significant things and print them out into a little book or sheet. Then allow your child to look and explore all the pictures – you can talk to them about what's in the photos and what to expect. That familiarity for young children makes all the difference. Those conversations and connections at home (in their safe space) about the new ECE support young children.
What approach should parents take during settling visits?
I like the approach of just being there and taking your child's lead – it's so different depending on a child's age. Some children may want you to carry them the whole time, some children might forget you're there, and some children might want you next to them in the sandpit while they play with others, all of these are perfectly fine. As long as you model to them that you're comfortable, your vibe will transfer onto them. If you show your child you feel safe to talk to the teachers and are calm, this will flow onto them.
View this post on Instagram
What tips do you have for drop -offs, to help a child feel settled when they start attending ECE?
Having something special from home can help children feel safe in a new environment – a little soft toy they love is perfect. I also recommend creating a little goodbye ritual with your child. A ritual can be something small that fills up their emotional cup that they know will happen every time. It could be reading a book on the couch together, kissing through the fence in the playground after you have left, or even having a handshake at the door. Depending on their age, one of my favourites is the 'love sticker' which is a little hand-drawn heart on their hand or wrist which they can 'press' during the day and it tells you they love you.
If a child isn't settling in (perhaps they're getting extremely upset or having heightened challenging behaviours) what advice do you have for parents in terms of next steps?
If I know one thing about young children, it's that no child is the same. That's what makes the world so unique. You know your child best, so if something comes up for you or you have a question, talk to the teachers.
For more advice and knowledge about the brain + play and attachment for children in the first years, follow Leah on Instagram @leahandthefirstyears.