Meet Our Experts: NDC Possum Clinic Practitioner, Midwife and Lactation Consultant, Cathy McCormick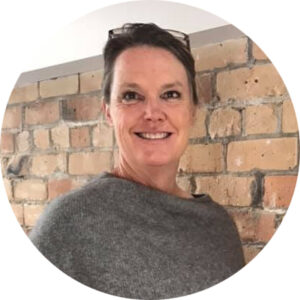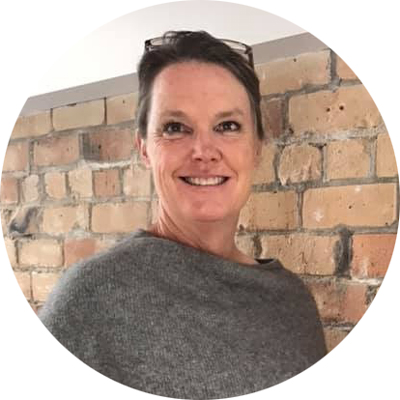 Meet Cathy McCormick, our go-to expert for all your sleep, settling and feeding questions. Each month we'll be posting a question box on our Instagram where you can write in, then we'll put your pressing questions to our expert panel.
Can you start by introducing yourself?
I'm Cathy McCormick and I live in Auckland.
What are your qualifications and how long have you been working in the maternity space for?
32 years ago I qualified as a Comprehensive Nurse and focused on mental health areas. Then, for the past 26 years, I have worked as a Registered Midwife NZCOM in LMC practice and through hospitals. For five years I have ben an International Board Certified Lactation Consultant (IBCLC), and for the last 17 years I have worked in HolisticBaby as an Antenatal Class & Mothers Support Group Facilitator. For the past seven years, I've also been a Happiest Baby Educator and recently qualified as Neuroprotective Developmental Care (NDC) Practitioner with the Possum Clinic.
What does an average day in your role look like
?
I spend most of my day talking to parents. As a midwife, I work as an expert in normal health care for mums and babies. I work as a midwife medical professional doing health checks on mums and babies, mostly in a home setting. I refer off if things are abnormal or if we need other experts to be involved. I advise on postnatal recovery and babies' health, with support around feeding and getting to know your baby. I spend a lot of time listening and encouraging parents that they know their baby best. I make suggestions that parents can experiment with to see if it makes the parenting journey more fun and enjoyable for them. This includes advice around postnatal healing, feeding, cry/fuss behaviours, sleep and settling, and maternal mood support.
Tell us in five words how your patients would describe you
.
Caring, kind, reassuring, non-judgmental, practical.
View this post on Instagram
When it comes to taking care of māmā and pēpi, what are you most passionate about?
Often there are too many rules; people will follow schedules but aren't actually spending time talking, listening and responding to their baby's cues. Once you get to know your baby – which can take 6-8 weeks – you can put in little changes slowly and it can be really easy for a baby to slot into your life without too much stress.
I ensure that parents know that it's okay to keep enjoying life and that once the postnatal healing time for mum is done, many parents benefit from a plan of how to get a break and do things that are important for you each day or week. E.g. an uninterrupted shower for a mum is a good start. Making sure she gets time away to just do a walk with a friend without the baby if possible. A dad continuing on with his normal weekly sport activity if possible. All of this ensures some positive mental health strategies. You don't have to give up your life; it will change but with creative thinking often we can still do things that make us happy.
What are the most common challenges you see whānau facing with their babies and how do you help them?
Feeding issues/nipple pain, so I give support and advice on how to resolve those.
Postpartum healing ideas and the balance of rest and recovery.
Lots of mood support and educating around the role of hormones and how our brains work.
Also practical ACT mental health strategies with simple things like turning the radio down of the brain story of 'I am not any good at this, I don't know my baby etc.' so we can focus on what's happening and what is important, like going for a walk and getting fresh air.
Lots of science and educating around what makes us all sleep. Especially how to cue into a baby and what they need, as they are all highly variable and their sleep changes as they develop.
Advice and support around cry/fuss problems, how to talk to babies and keep their nervous systems mostly calm and relaxed. We aren't looking for perfect, so I help parents to know what's normal for a baby in this sense.
You're a qualified practitioner through the Possums Clinic. Can you tell us about the Possums approach and the science behind it?
The Possums Clinic is really shifting how parents view babies and family life. I have always believed in this and practiced this through HolisticBaby with a philosophy of restoring harmony and supporting families as individuals. Possums promote the neuro-science around how babies develop and what's important in regards to that. They are really challenging the old advice – which really wasn't backed by research – around baby sleep or normal baby feeding. Their purpose is to educate parents, whilst opening up the discussions around all the rules parents have been told, but don't really work well for many families when babies don't stick to the 'plans' they have been told to do.
Every baby and parent is unique as a unit, so when the sleep rules etc. don't work then parents blame themselves and think that they must not be very good parents. As a result, their mood gets altered. Many parents struggle with cry/fuss behaviours and what's normal which can make family life feel unmanageable. Possums also focus on something called the Five Domain Approach, which looks at a carer's health, baby's health, feeding, sleep and sensory nourishment in terms of baby brain development. We encourage parents to think as a whole, not as parts, and how they can bring more joy into daily life by making slow changes that work for the family.
The Possums Clinic isn't anti-sleep training but if sleep training is not working for a family or it's creating mood issues in parents, they get parents to experiment, and be flexible while working with sleep science and what their individual baby needs.
The Possums approach is not 'attachment parenting' but it does focus on baby forming healthy attachments. If attachment parenting is working for a family, Possums can support this, but many mothers get overwhelmed if they are the only attachment so Possums help mothers experiment and be flexible and look at mood support ideas.
The Possums Clinic is supportive of breastfeeding as the optimal way to feed a healthy baby, but they are also aware that feeding is a huge issue for many mothers with pain, cry/fuss behaviours, sleep issues and mood challenges, so we offer lots of flexible ideas to support a mother to reach her breastfeeding goals.
What is your health and wellbeing philosophy, especially in terms of Te Whare Tapa Whā?
I think the Possums Clinic's Five Domain Approach is very similar to the health and wellbeing model of Te Whare Tapa Whā. Relationships are crucial to wellbeing. The relationship between mother and child, the wider whānau/family, Papatūānuku (Earth Mother) and the spiritual world are all vital.
We must, for the health and wellbeing of our nation, be supporting families as a whole and as an individual. As a midwife and lactation consultant, I am guided by Sir Mason Durie's He Korowai Oranga – Māori Health Strategy and Pae Ora model which supports thriving, healthy pēpi… mauri ora – healthy individuals, whānau ora – healthy families, wai ora – healthy environments.