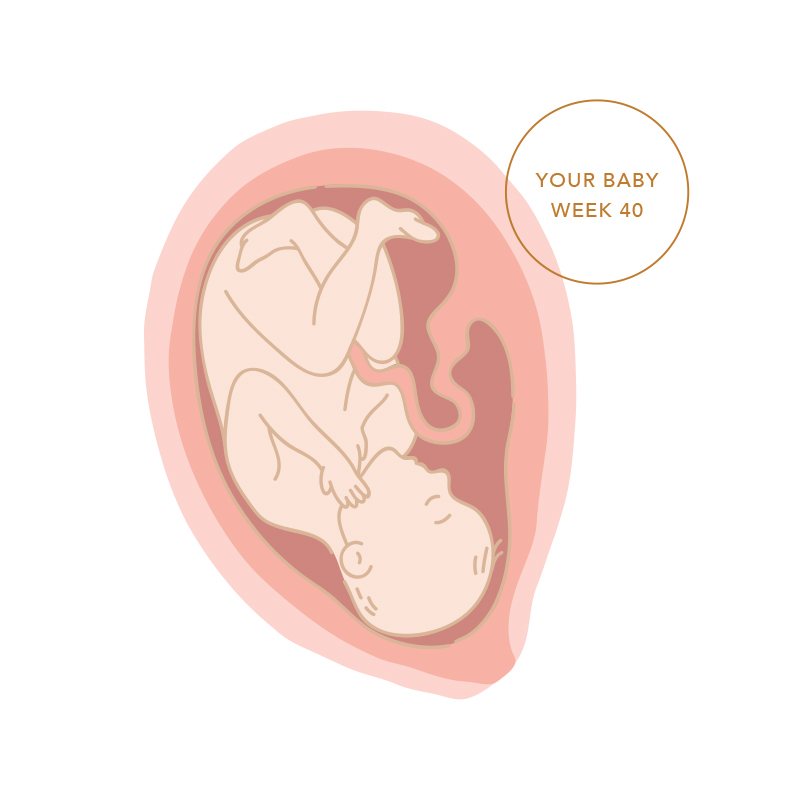 You're officially full-term!
By week 40 of pregnancy, the average newborn baby weighs around 3.4kg but your baby might be smaller or larger than this.
Your due date may come and go which is very common. That's why your due date is refered to as an estimated due date because it's just that –  an estimate. Now it's a waiting game for your baby to decide when they're ready to be born. Pregnancy symptoms at 40 weeks may include Braxton Hicks, pre-labour, podromal labour, and general discomfort in your back and pelvis.
Most LMCs will wait until you're one or two weeks over to offer to induce you. Inform yourself of your birth choices by reading up on induction of labour and intervention in birth.
While you wait for the arrival of your pēpi, use these extra few days to spend time with your partner and to catch some extra z's before your baby arrives. We know it feels like you'll be pregnant forever at this point, but we promise you won't be!