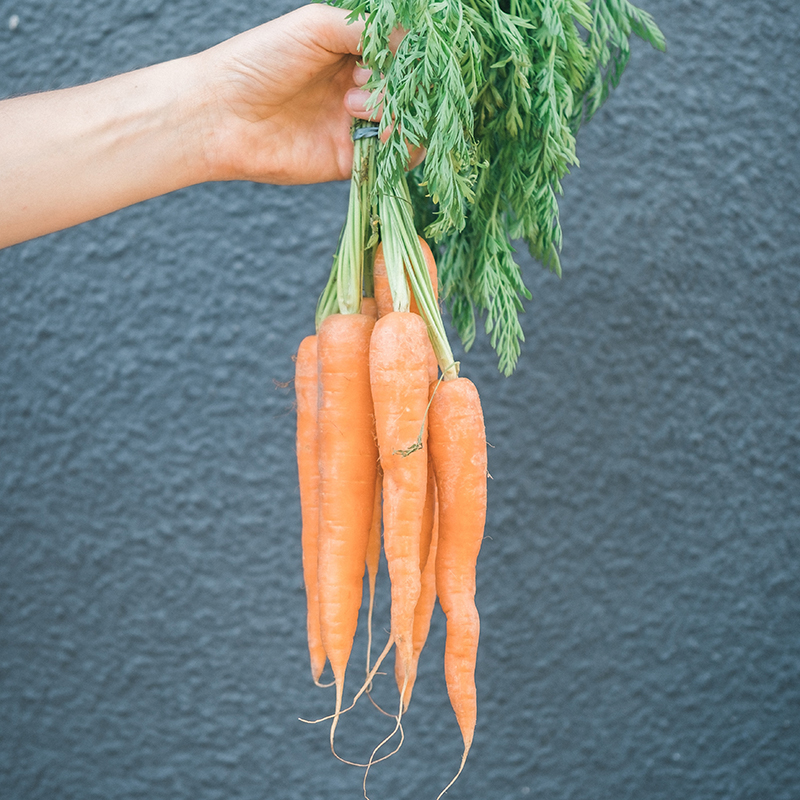 Your pēpi is the length of a carrot.
Currently weighing in at around 350 grams by week 21, your baby is approximately half the length he or she will be when they are born, which is about the length of a carrot.
If you're carrying a female, they already have 6 million eggs in their ovaries.
The top of your uterus is sitting near your belly button now. As the ligaments of your uterus stretch with your baby's growth, you may feel a slightly achy, stitch-like feeling on the sides of your abdomen. This is normal but if you're worried or in pain, be sure to check in with your LMC.
Be mindful of bleeding gums in pregnancy – see your dentist for a check-up.