Postpartum Maternity Care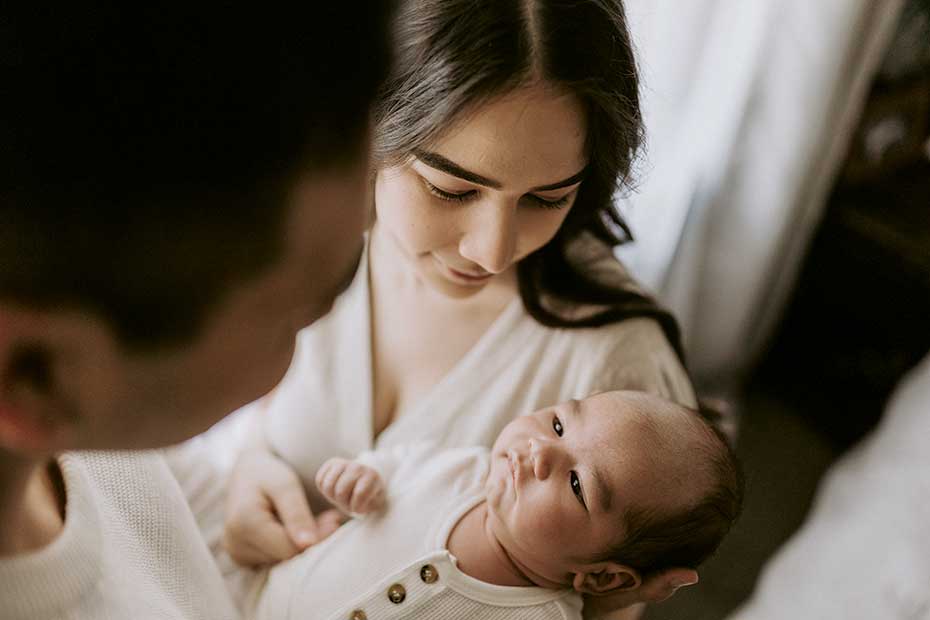 What to expect from your maternity care when you and your pēpi are at home.
Once you are home, your LMC will regularly visit you and your baby for 4-6 weeks. If you have been under the care of an obstetrician for your pregnancy and birth, your postnatal care may be transferred to a midwife for this time.
During each visit, they will examine your abdomen to check that your uterus is contracting down normally and look at your stitches to ensure you are healing well. They may also take your temperature and your blood pressure, ask you about your blood loss and check on how breastfeeding is going. If you are having any difficulties, they can provide you with assistance and if you need to see a lactation consultant for further help they can give you a referral. Your LMC is here to listen to any concerns you have and to answer any questions.
Your LMC will also ask how you are feeling mentally and emotionally. It's important to be honest when they ask. They have cared for you during your pregnancy, labour and birth, and postpartum – they're here to help you and provide support where needed, without any judgement.
Your pēpi will also be checked to make sure they are growing and developing normally. Your LMC will weigh your baby, and measure their head circumference and length. They will also check their fontanelles (soft spot on the skull), the stability of their hips, and observe their general appearance. They may ask about the frequency of their urination and stools, how they are sleeping, and talk to you about key developmental milestones.
After 4-6 weeks, your LMC will transfer you to your chosen Well Child Tamariki Ora provider who will take over support and postpartum care for you and your baby in the months and years ahead. It can be a bittersweet feeling saying goodbye to your LMC, especially if you have developed a trusted bond with them throughout your experience.
Help with Multiples
Double the love and double the work. Having more than one baby can be extra exhausting and seem daunting during pregnancy so it's important to organise to have more help on hand from friends and whānau, especially during the first few weeks after your birth.
Your midwife will help you establish breastfeeding and find a comfortable position to feed your babies. It is possible to produce enough milk to breastfeed twins or triplets – your supply adjusts to the demand.
For support and advice on raising twins and multiples, visit multiples.org.nz.
If you're having triplets or you already have a child or children and are having twins, you may be eligible for the Work and Income Home Help Payments to help with household tasks. Visit workandincome.govt.nz for more information.