Postpartum Exercise Ideas for Mums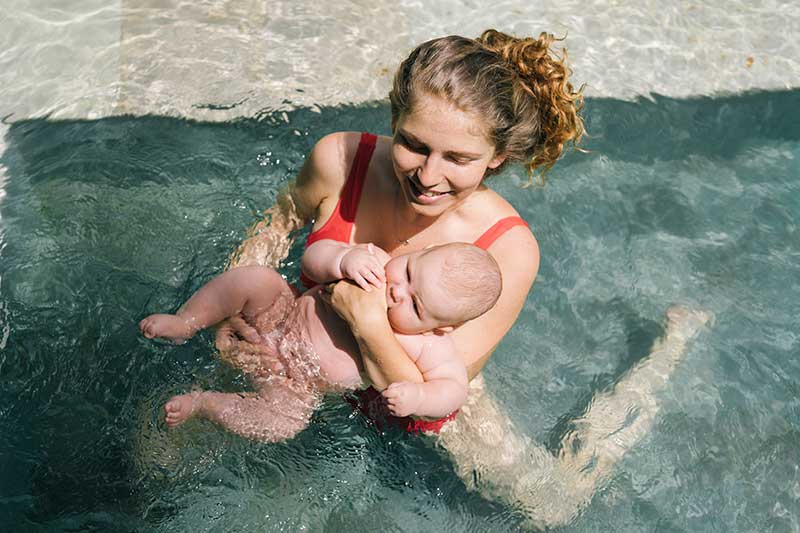 The benefits of exercise for postpartum mothers is extensive. Here are some of our favourite mum-friendly workouts.
By 6-12 weeks, most people feel that they have healed and recovered from birth and can begin exercising again.
If you were doing low-impact workouts for the first 12 weeks after birth, you may soon be ready to progress to moderate and high-intensity workouts, provided you have been given clearance from a pelvic floor physiotherapist.
It's important to go at your own pace and build up the intensity of your workouts gradually. Be kind to yourself and try to enjoy the mental and physical benefits that come with exercise.
If you haven't had a postnatal check-up of your pelvic floor yet, it's a good idea to visit a pelvic health physiotherapist to make sure you haven't developed any complications from pregnancy or birth, like a prolapse.
There are lots of enjoyable options for postpartum exercise. Here are some ideas you might like to try:
Go for a walk with your baby in the front pack or in the pram. It can be nice to organise to go for a walk with your coffee group.
Swimming can be an ideal all-round, low-impact exercise for a postpartum māmā.
Group fitness classes for mums are a great way to stay motivated with others. The training instructors are usually happy to rock your baby in the pram while you work out.
Online home-based programmes are perfect to do while your pēpi is having a nap.
Find your strength and develop more tone with postnatal yoga or Pilates classes. Not only are they a decent workout but your flexibility will improve too.
Kangatraining is a babywearing fitness class, designed for mums to exercise with their baby.
Breastfeeding can help you to lose some of the weight gained during pregnancy. By following the eating guidelines for pregnancy, keeping well hydrated, and taking part in regular moderate-intensity exercise, gradual weight loss won't affect the quality or quantity of your breastmilk, or reduce your ability to breastfeed.