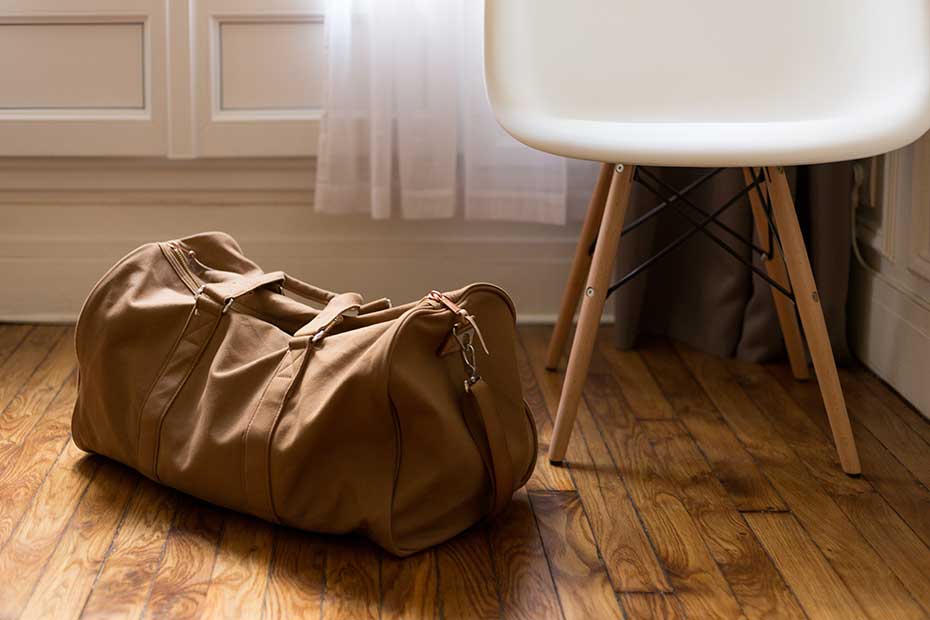 Rather than having all of your things squeezed into one hospital bag, it can be helpful to have two – one for labour and one for after birth.
Labour bag
Phone and wallet
Loose comfortable clothes to labour in – like a baggy t-shirt
Outfit to change into afterwards
Jandals or slides
Cardigan, in case you get cold
Warm socks
Underwear
Bikini, if you're planning for a water birth
Hair ties
Charger cord
Face cloth
Snacks – nuts, dried or fresh fruit, muesli bars
Water bottle
Reusable straw – makes it easy for your birthing partner to give you water
Camera – make sure it's charged!
Portable speaker
Lip balm
Facial spray
Massage oil – make sure it's unscented so baby can smell you when they're born
Wheat pack – it's easier to heat up in the microwave, rather than having a hot water bottle
Your own pillow or pillow slip – it can be so much more comfortable having yours which is familiar
Diffuser and essential oils, if you'd like to use them
Any medications you're taking
Glasses and/or contact lenses
Paperwork you've been asked to bring
A copy of your birth plan/preferences
Book/tablet/headphones for entertainment – especially if you're induced and have time in early labour
A couple of weeks before your due date, put some old towels and a rubbish bag in your car in case your waters break on the way to the birthing unit. Some birthing people also vomit in labour so it's a good idea to have a paper bag handy too.
Birth partner's bag
Phone and wallet
Change of clothes
Togs, if you'd like to have a water birth or use the shower
Jandals
Toothbrush and toothpaste
Deodorant
Snacks
Phone charger
Book/tablet/headphones for entertainment
Jumper, in case it's cold
Even if you're planning to have a home birth, you should pack a bag for you and your baby just in case you need to transfer to the hospital.
Your postnatal bag
Comfortable clothing – like maternity leggings and tops for easy breastfeeding
Button-up nighties or pyjamas
Nursing bras
Black cotton underwear – high-waisted ones are most comfortable
Light robe
Slippers
Travel-sized toiletries – skincare, soap, shampoo, conditioner, deodorant, dry shampoo, toothbrush, toothpaste
Hairbrush and hair ties
Maternity pads/disposable underwear
Nursing pads
Laundry bag for dirty clothes
Book/tablet/headphones for entertainment, just in case you have the chance!
Antenatally-expressed colostrum in a cooler bag with ice, if you have it
For baby
4-5 outfits, including socks and hat
Swaddles/wraps
Baby blanket
Nappies
Baby wipes
Car seat
Going home outfit
Baby oil – it can help to remove the sticky meconium (baby's first poo)
It's a good idea to pack your hospital bags no later than two weeks before your due date.