Interview with Te Miringa Parkes of Ūkaipō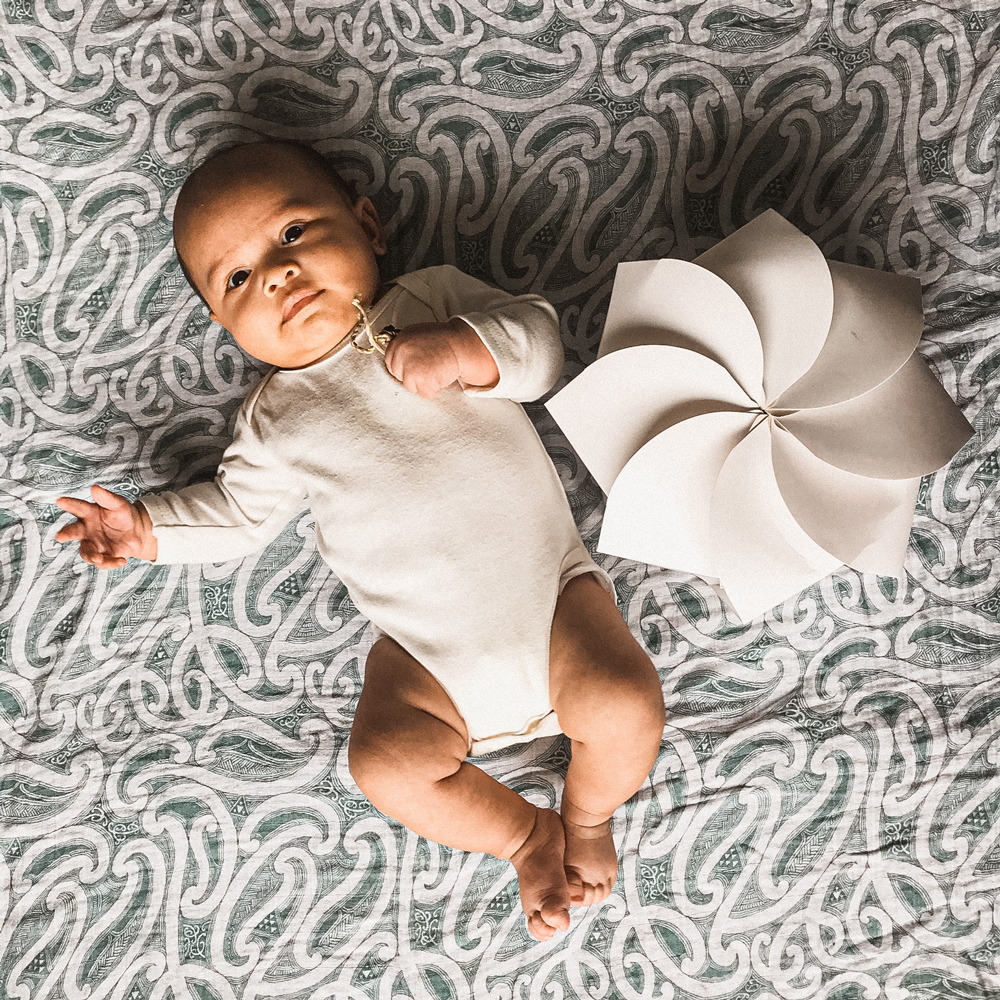 We spoke to the wahine behind the placenta planting package taking Aotearoa by storm about their product offerings and the significance of returning the whenua to whenua.
Tell us the story behind Ūkaipō. How did it come about?
The seed for Ūkaipō was planted over 20 years ago when my mother was hapū with her first child, my older sister, Grace. My mother always knew that she wanted to practice the planting of the placenta as this is something we do in Māori culture. For my mum, it was all about whakapapa, connecting to past, present, and future generations, and to ground her children in who they are and where they come from.
The only problem was when it came to taking the placenta home, storing, and then planting, the only options she had were to use a plastic bag or an ice cream container which, for her, didn't honour the placenta and made the process unappealing. There are uku (clay pots) and harakeke baskets, however the problem is that these resources are not easily accessible; you need to know someone to make them for you and not everyone knows someone who can. Therefore, the only option was to use what the hospital provides. My mother did have a couple of people who said, "Yes, I can do it." But every time it came to it, no one would end up doing it for her and she'd have no choice but to use the ice cream container.
This is when she embarked on her journey to finding and creating something that would capture the beauty of the placenta and, in doing so, create a beautiful placenta planting process. She wanted all mothers and families to feel like this was something they'd like to do, to create connection and to honour the placenta. A tradition she could pass down to her children, a tradition other families may wish to start for their family.
What does the name Ūkaipō mean?
We intentionally choose the name Ūkaipō as it has many meanings. We want mothers and families to be able to create their own stories and connection with this practice. For us, Ūkaipō means:
Grounding
Your roots / Where you come from
Mother / Origin
Papatūānuku / Source of sustanance
You sell whenua planting packages. Tell us, why does the whenua matter?
Yes, we do! For us the whenua / placenta is like a baby's earth. It protects them, provides nutrients, and gives them warmth whilst they grow inside māmā. The placenta and māmā work together to provide life to baby. So, for us the placenta is very special.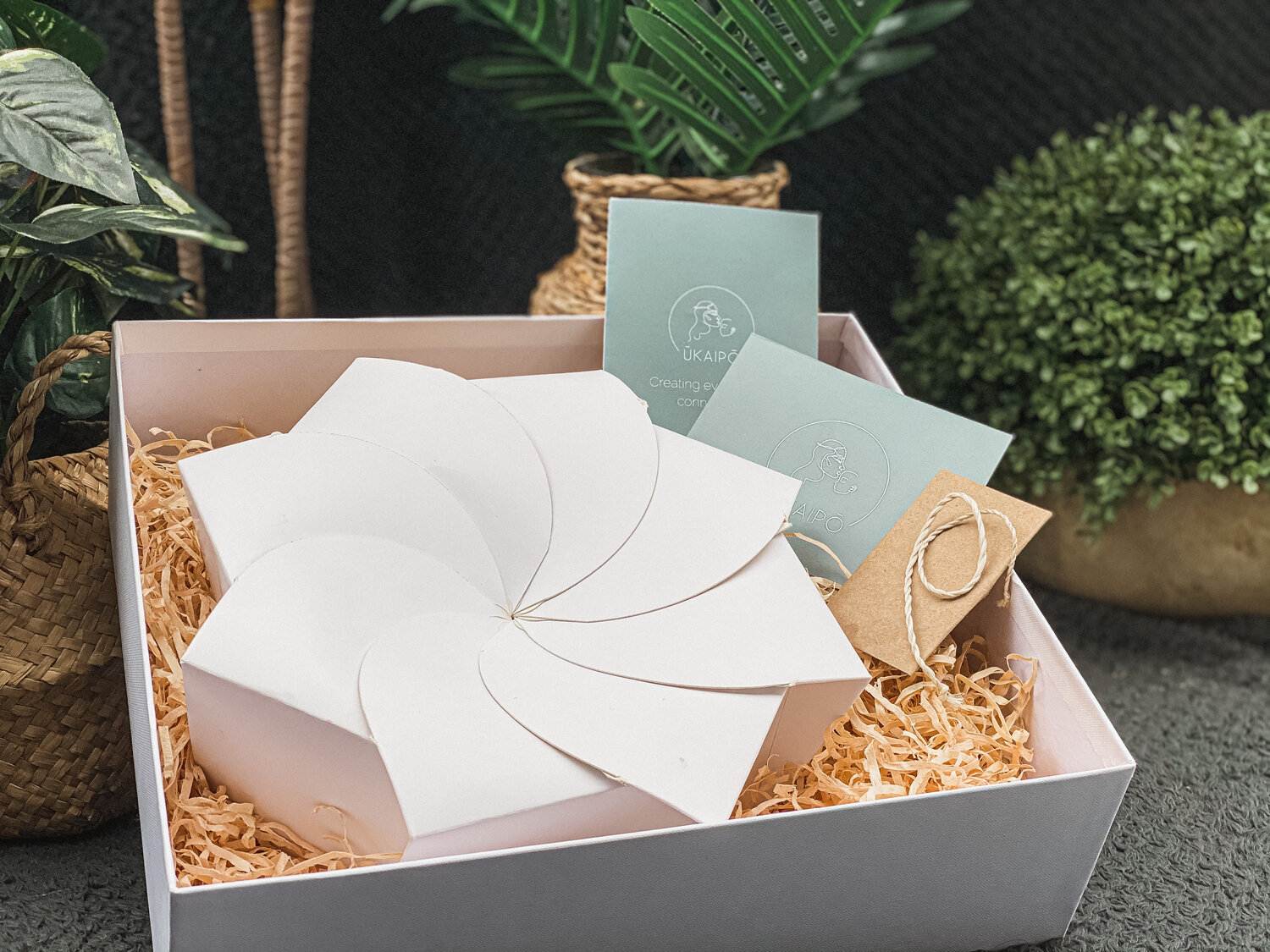 For Māori, returning the whenua to Papatūānuku is about giving back to the land, creating a connection with past, present, and future generations, it's about custom and tradition, and honoring all that the placenta has provided māmā and baby during pregnancy, giving new life to the world.
What are some other reasons people choose to bury their placenta, whether they are Māori or of another culture?
For us, the planting of the placenta is about so much more than individual cultures and customs. It's about the collective connection created in our own unique stories. The planting of the placenta is practiced by indigenous cultures around the world and by those who wish to celebrate and honour the placenta. It has become quite the Kiwi tradition in today's day, with many ethnicities practicing the planting of the placenta which we love so much!
There isn't a one-size-fits-all reason why someone may choose to the practice of planting the placenta. It is totally up to each mother and family to decide why they choose to do this practice. The most common reason people wish to do this practice is that they value the placenta, so planting the placenta beneath a tree is a special way in which mothers can honour their placenta and celebrate their new child.
Celebrating the circle of life is another common reason mothers and families plant their placenta with a tree. In pregnancy and birth, mothers bring into the world new life. In planting the placenta, life is given back to the Earth, whilst also providing nutrients to the new life of a tree, creating the circle of life and an everlasting connection between the family and the Earth.
Another reason is to connect the family to a certain place and moment in time in their lives which is why a lot of parents choose to plant their placenta at their parent's home as it's a way for them to connect their child and the child's grandparent/s together.
What are some ways that whānau can honor the significance of the placenta during the planting ceremony itself?
We don't think there is any specific or "right" way to honour the placenta during the planting process. Some people may wish to say a karakia, while others may just say a few words. Some have a celebration where their wider family comes together, the mother, father and child plant the placenta and the tree, and then they have a kai afterwards. For us, simply giving the placenta back to the land is honouring it. It's so amazing that families can create their own story – we are all connected through the same practice.
What are the main features of your placenta planting containers?
Our placenta planting container has these main features:
Leak proof
Biodegradable (household)
Freezer safe
Beautiful
Our Rau Whenua container is the only one in New Zealand that has all of the above features creating an easy, accessible, practical, yet beautiful practice for all mothers and families. Everything is made in New Zealand and is environmentally friendly.
You sell the containers individually but you also offer a Rau Whenua package. What's included?
The Rau Whenua planting package includes:
Rau Whenua / Placenta planting container
Muka pito tie
Seeds for a native tree
Information brochure
Dedication card
Keepsake box
You also sell muka pito ties. Can you explain what this is and why someone may choose to use it?
Yes, we do! A muka pito tie is a natural alternative to the plastic umbilical cord clamps. They have natural antibacterial properties which help the healing process of baby's bellybutton. It usually falls off within 2-4 days.
You can buy a muka pito tie as part of our Rau Whenua package or individually.