Why Do Newborns Have Milk Spots (Milia)?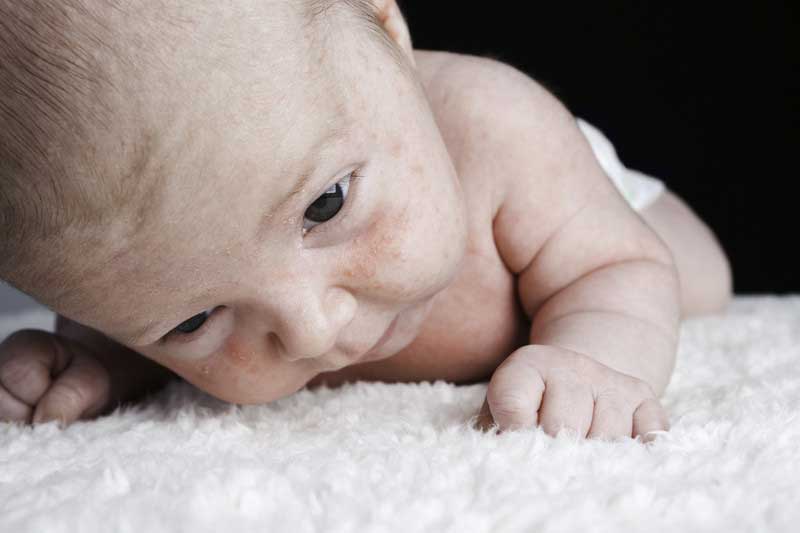 They commonly appear soon after birth.
WHAT ARE MILK SPOTS OR MILIA?
Milk spots are tiny white bumps that appear due to an accumulation of sweat in blocked pores, just below the surface of your baby's skin. Despite the name, they actually have nothing to do with milk at all but do have a distinct pearly-white appearance. Milia is different to baby acne which appears around 3-6 weeks.
WHERE DO THEY APPEAR AND WHEN?
You might notice them across your baby's nose, chin or cheeks as a newborn – about 50% of babies have them – but they can develop at any age.
HOW DO YOU GET RID OF THEM?
You should avoid squeezing milia as they will go away on their own and usually don't require any treatment. They aren't harmful for your baby. If you notice any irritation, redness or swelling around the lumps or you have any other cause for concern, see your GP for a consultation.