Nappy Options for Babies: Should You Choose Disposables or Cloth?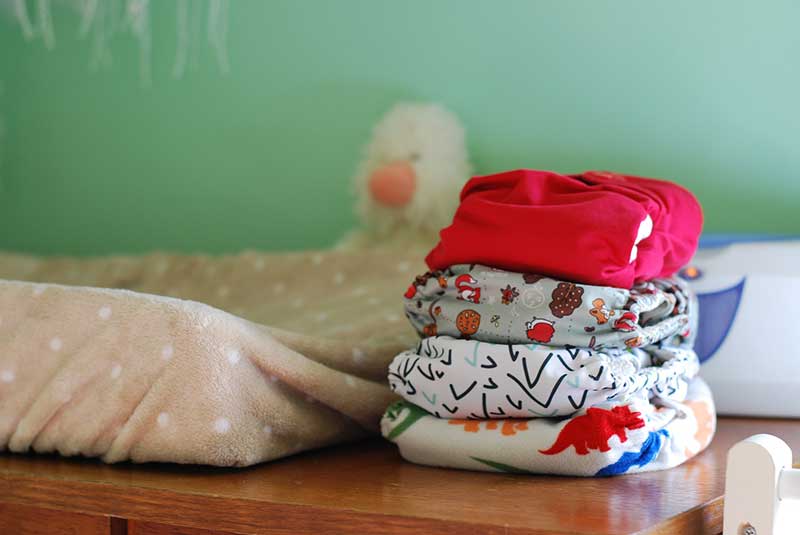 Disposables vs cloth and your options for wipes.
DISPOSABLES
A newborn baby uses about seven to 10 nappies per day so you'll need to have plenty on hand. The number they go through will reduce as they grow older.
Buy nappies when they go on special to save money. Keep an eye out for deals at the supermarket and online.
Disposable nappies are convenient and easy to use. After each change just wrap it up and put it in the bin.
They're super absorbent, with many brands claiming up to 12 hours of leakage protection. They're also good at wicking away moisture so your baby's skin is kept dry.
They come in a range of sizes to suit your baby's needs at every stage.
Some brands offer different styles with distinct areas where extra absorbency may be needed for boys or girls.
CLOTH
You'll need a stash of 20 to 30 cloth nappies for full-time use per child.
Most modern cloth nappies (MCN) are one-size-fits-most (OSFM), meaning they should fit most babies from birth to toilet training.
Dirty cloth nappies need to be stored in a dry-pail before being washed in a daily prewash and a separate full load main wash every few days. Then they can be dried and folded for use again. See cleanclothnappies.com for washing routine advice.
MCNs are environmentally friendly. Less disposables equals less rubbish in landfill.
You can use a mix of cloth nappies and disposables – if you're wanting to use MCNs part-time, you can start with a few and buy more as you go. Some people also like to use cloth during the day and disposables at night.
There are various styles, brands, fabrics and accessories for cloth nappies. Every baby and whānau is different; you might like to buy a few different ones or have a go with a trial pack before you decide what the ideal choice is for your pēpi.
Many councils across New Zealand offer a cloth nappy scheme to incentivise parents to use cloth nappies. Visit your local council website to see what's available in your area.
Using cloth nappies can be an investment up front but can save you thousands of dollars over time, even with the cost of water and laundry detergent included. Visit katemeads.co.nz for more information about the cost comparison of disposables and cloth nappies.
WIPES
Just like nappies, there are many brands of disposable wipes to choose from and – like most things baby-related – the ones you like best will come down to personal preference. If you're already using cloth nappies, you may want to opt for cloth wipes as well.