Recipe: Two Islands Salted Caramel Choc Chunk Cookies
Prep 10 minutes. Makes 10-12 serves.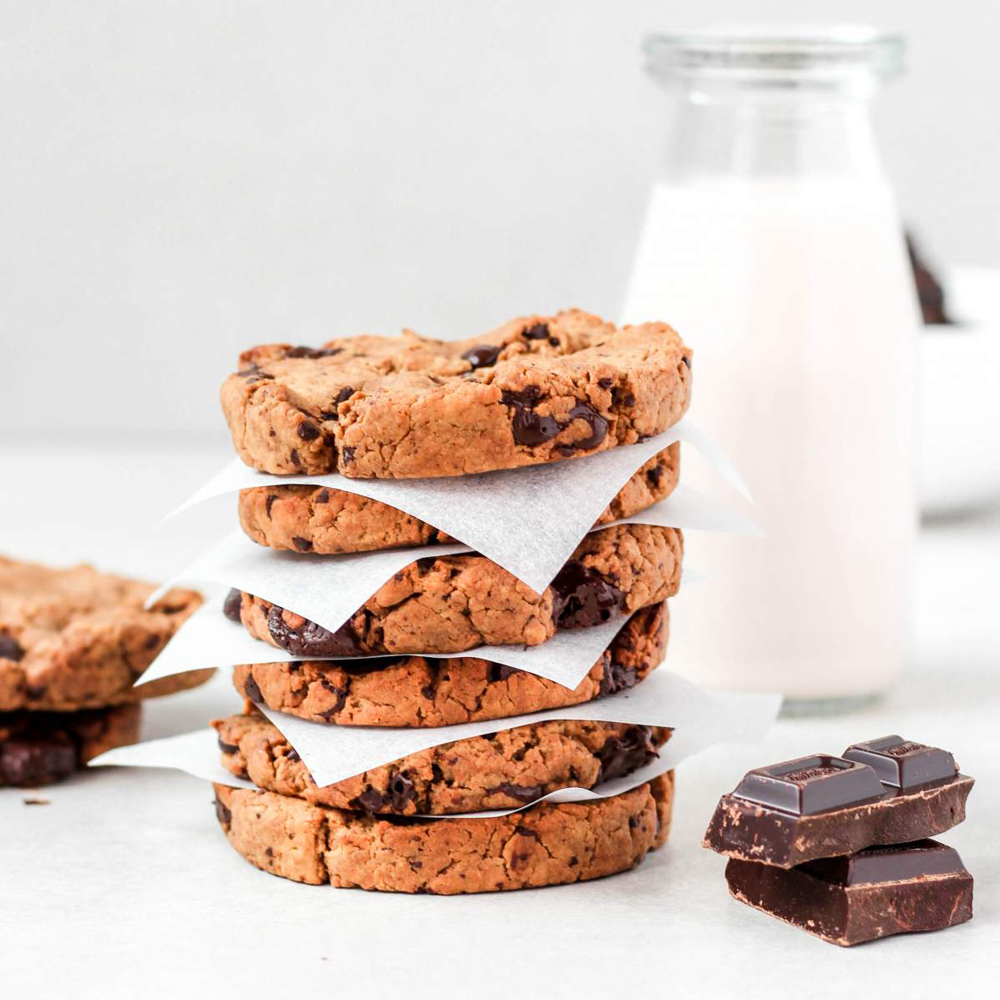 In need of a moreish yet nourishing postpartum snack? Look no further than these delectable cookies, made with Two Islands protein.
Ingredients
½ cup coconut oil, melted
½ cup + 2 tablespoons coconut sugar
1 teaspoon vanilla extract
1 cup flour
2 servings (50 grams) Two Islands salted caramel protein
1 teaspoon baking powder
½ teaspoon salt
4-5 tablespoons of milk of choice (I use almond milk)
½ cup dark chocolate, cut into chunks
Method
Preheat the oven to 180°c, and line a baking tray with baking paper.
In a large bowl, add the coconut oil, coconut sugar and vanilla extract. Beat with a hand mixer until combined.
In another bowl, stir together the flour, protein powder, baking powder and salt.
Add the dry ingredients to the large bowl, then fold the mixture together until combined. Add tablespoon amounts of the milk to the bowl, one at a time, and stir in to the mixture. You may not need to use all of the milk, just enough to form a soft dough.
Stir through the chocolate chunks.
Scoop the dough with an ice cream scoop (2 tablespoon amounts) onto the baking tray. Flatten slightly with a fork.
Bake in the oven for 10 mins. Let cool for 5-10 minutes.
This Salted Caramel Choc Chunk Cookies recipe was created by Two Islands.