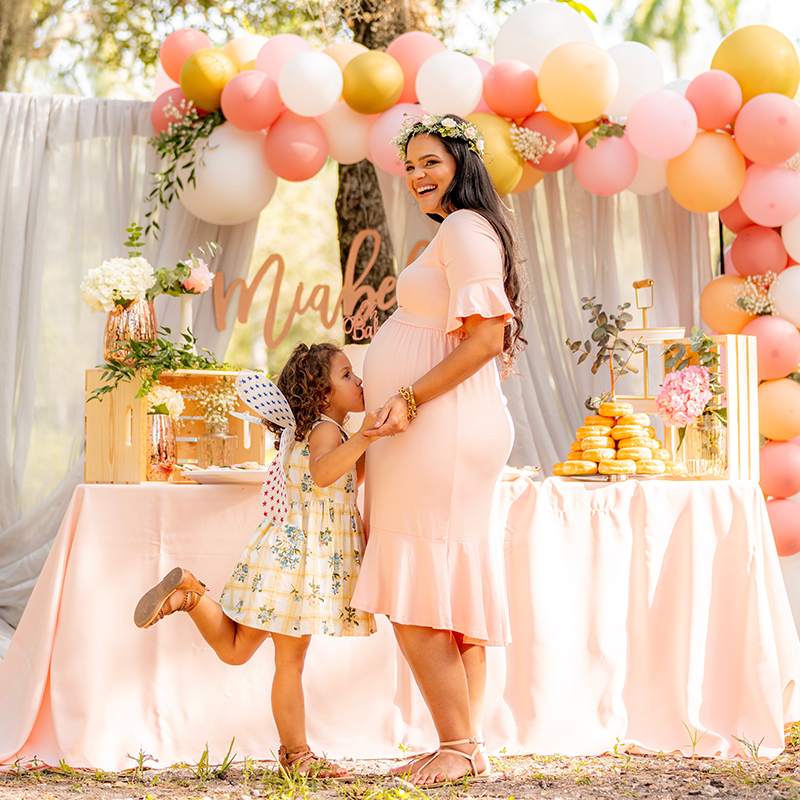 You're getting close now!
By 32 weeks of pregnancy, your baby weighs about 1.7kg and as a result, they have less room to move around in utero. The fine hair that has been covering their body is beginning to fall off, although some babies still have a little on their shoulders and back if they arrive early.
Brain scans have shown that babies between 24-39 weeks gestation are already experiencing periods of dream or REM sleep.
As your baby is much heavier now, suffering from backache is common and some people experience pain in their pelvis, called symphysis pubis dysfunction. See Pelvic Health for advice on when to see a physiotherapist during pregnancy.
The third trimester is when most women like to have a baby shower with their nearest and dearest.