What to Expect When You Go Through Transition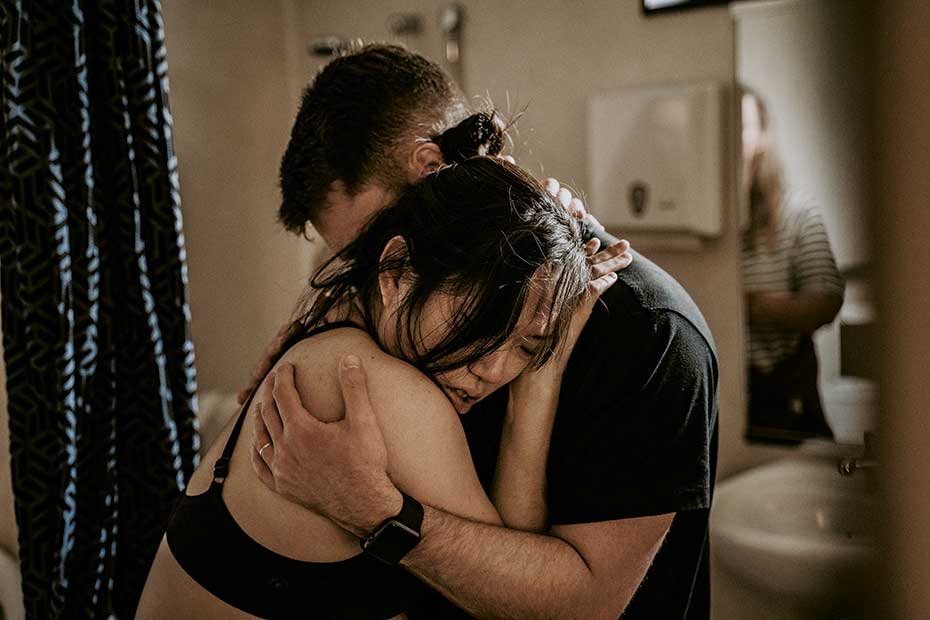 This is the final phase of the first stage of labour – you're going to meet your baby soon.
Transition is the home stretch of labour, it's literally the transition between the first stage of labour to the second stage of birthing your pēpi. It is when you progress from around 7cm dilated to fully dilated at 10cm. It's also usually the shortest phase of labour but might not feel so quick when you're in it as transition is often when the most intense contractions occur. Some birthing people report feeling like their contractions were back-to-back during this phase, with much less of a break in between.
During transition, some people experience greater pressure in their pelvis or back as the baby's head descends, accompanied by feeling warm and sweaty or chilly and shaky, nauseous, and even being sick.
There's usually an intense emotional shift during transition too, with a lot of birthing people saying things like, 'I can't do this', 'I want to go home', or asking for pain relief. If you are almost fully dilated, you may be advised not to have an epidural as there may not be time to put one in or it may not be effective.
Many people regard transition as the most mentally challenging phase. It's more important than ever for your partner or birth support person to be a voice of reassurance and support during this phase of labour. Reminding you to breathe during contractions and telling you how well you are doing can be immensely helpful at this point.
You are almost there!