Ideas For Celebrating Matariki With Whānau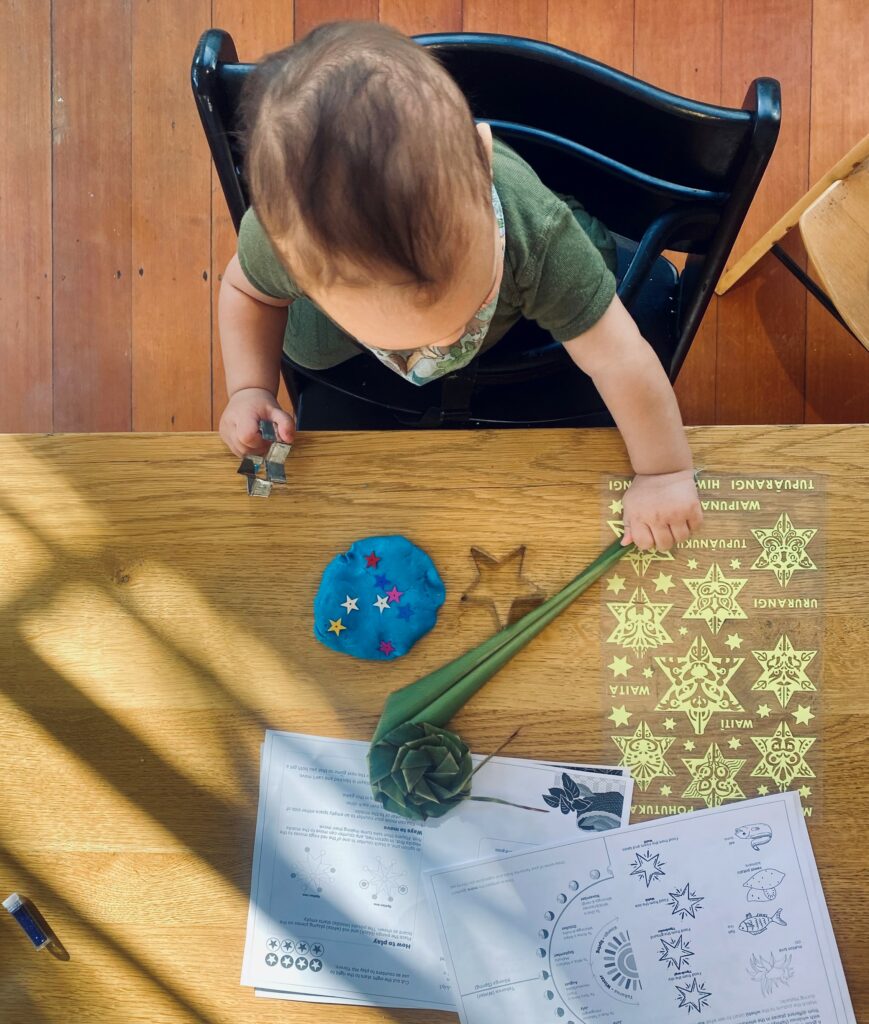 Matariki is the beginning of the Māori New Year. It's a time to come together with friends and whānau and reflect on the year that has passed, remember and honour ancestors, celebrate the present, and plan for the future.
To celebrate Matariki, we spoke with Te kōhanga Reo o Ngā Tikanga Pono Kaiwhakahaere (manager) Luen Hoani and whānau about what the tamariki at their kōhanga Reo will be doing for Matariki, and we share some of our favourite ways to celebrate too.
Te kōhanga Reo o Ngā Tikanga Pono follow Maramataka (Māori lunar calendar), and as Luen explains, prepare for Matariki by decorating their whare, reading stories and preparing kai.
This year, the tamariki have been doing crafts, and everyone will bring huawhenua (vegetable) to go in the hāngī that they will then share with whānau. They also plan to attend a nearby Matariki Celebration where there will be kapa haka, expert talks on the Matariki Stars, talks on wayfinding and shared kai. Outside of the Kōhanga Reo celebrations, Luen is looking forward to attending The Lion King Reo Māori with her whanau.
When asked what's special about Kōhanga Reo, Luen tells us it's opened a pathway for a whole new group of whānau and lifelong friends. She loves the Kaupapa of kōhanga, the whānau support, the whānau run decision making, and of course ensuring te Reo is passed on to the next generation.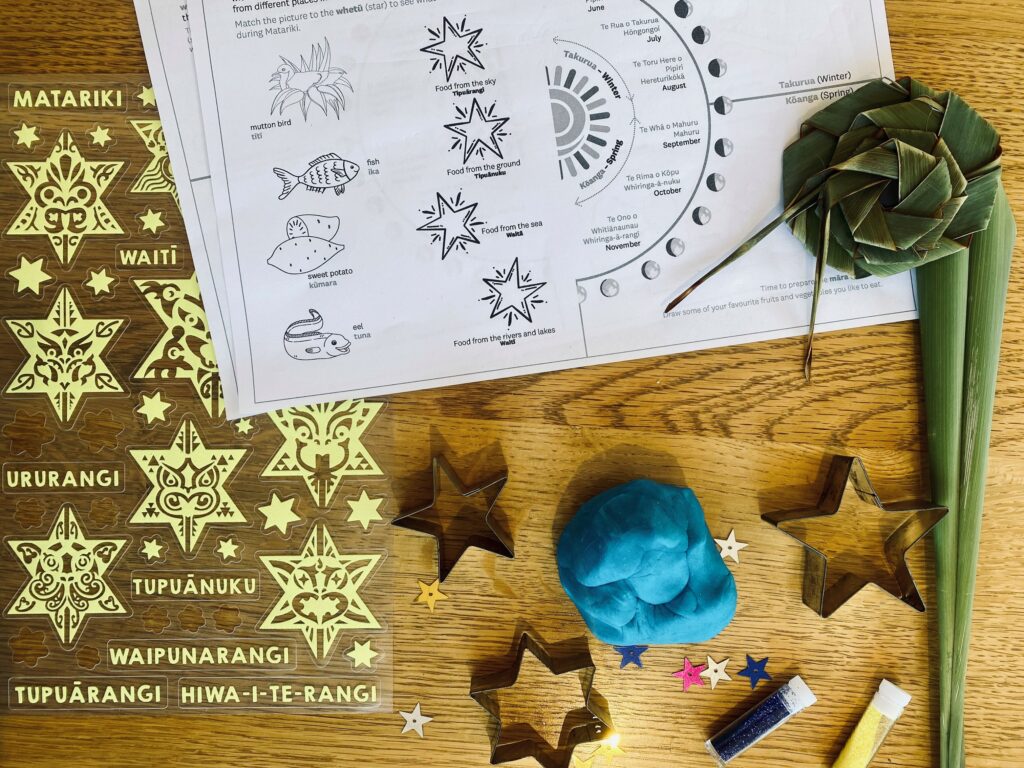 SIX WAYS TO CELEBRATE MATARIKI WITH YOUR TAMARIKI
Organise A Shared Lunch
Traditionally Matariki is a time to share kai, so why not organise a shared lunch with your friends and whānau. If you're looking for something to make, we recommend The Hāngi Master's Fried Bread (Parāoa Parai). It's delicious eaten warm with butter and jam.
Share Some Time Reading
There are plenty pukapuka (book) about Matariki available for tamariki. A few of our favourites are:
Seven Kites of Matariki by Calico McClintock & Dominique Ford
Stolen Stars of Matariki by Miriama Kamo
The Astromancer: The Rising of Matariki by Witi Ihimaera
Play Games & Tell Stories 
Matariki is all about spending time with your loved ones. For younger pēpi why not make play dough and cut it into star shapes, older children might enjoy weaving harakeke putiputi or making poi. What's important here is using this time not just to create, but also connect.
Star Gazing
The Matariki star cluster can be seen in the early hours of the morning. If you're a māmā to a wee pēpi, there's a good chance you will be up already. If not, head outside with your tamariki to look at the stars before bed. While you may not be able to see the Matariki cluster, they'll love looking up at the stars with you.
Plant A Mini Vegetable Garden
For tangata whenua, the Matariki stars indicated when to plant crops. "If the stars were clear and bright, it was a sign that a favourable and productive season lay ahead, and planting would begin in September. If the stars appeared hazy and closely bunched together, a cold winter was in store and planting was put off until October." (Te Ara) Whether you have a plentiful vege garden or not, you don't need a lot to teach your tamariki about growing kai. We think these simple egg carton planters are perfect.
Attend a Matariki Event 
There are plenty of Matariki events happening right across Aotearoa for whānau to attend! If leaving the house this weekend doesn't appeal though there are some epic online options too! Here are some of our favourites:
Little Wild Matariki Story Night
Wherever they are around the country, tamariki are invited to tune in and join in for an early-evening, online live-streamed story and singalong with award-winning children's performer Claudia Robin Gunn featuring new Matariki nursery rhymes and her original star songs for children from the album Little Wild Universe.
Fri 24 June, 5:30pm
Matariki Festival: Little Wild Matariki Story Night
Join hosts Stacey Morrison and Mātai Smith for live coverage of the Matariki festivities, beginning at dawn with a traditional Hautapu ceremony. Informative and entertaining, Celebrate Matariki – Mānawatia a Matariki – invites all of Aotearoa to both understand the old traditions and to be part of creating new ones of our own.
Friday 24th June, 6am
https://www.matariki.net.nz/live
TVNZ and TikTok Present: Purapura Whetū – Stars Of Matariki
This ground-breaking digital event celebrates Matariki through music with some of Aotearoa's biggest stars including Six60, Hollie Smith and Drax Project, performing in both English and waiata te reo Māori.
Friday 24th June, 9pm
https://www.tvnz.co.nz/shows/purapura-whetu-stars-of-matariki