Getting Induced? Here's What to Pack In Your Hospital Bag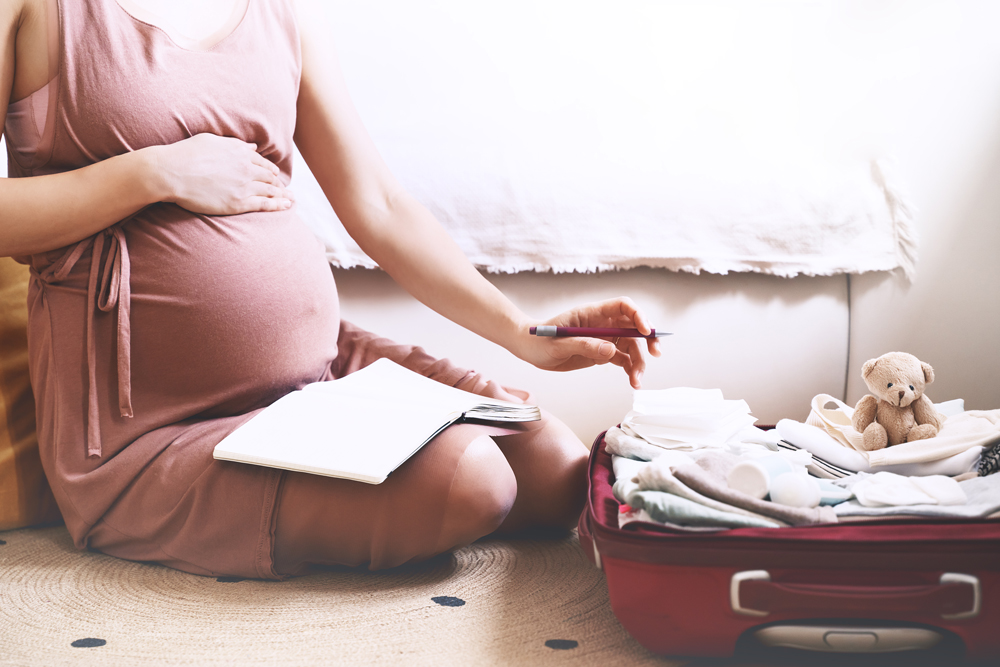 Our suggestions on what to pack in your bag if you're being induced.
By now, you might have read our general hospital bag checklist (it's online here and in our Hey Māmā publication as a checklist) which covers what to pack for labour, postpartum, baby, and your birthing partner. But if you're being induced, you might want to pack a few extra things for your stay in hospital. Induction can be a different experience for everyone; some birthing people will have their baby within 24 hours while for others it may take up to two to three days.
Here are our recommendations for what to include in your hospital bag in this instance:
Labour bag for induction
Phone and headphones
Wallet
Book/tablet/kindle for entertainment, in case it takes a while for labour to begin
Up to a week's worth of comfortable clothing, in case you need to stay in hospital postnatally too
Cardigan, in case you get cold
Button-up nighties or pyjamas
Light robe
Eye mask and ear plugs (optional)
Warm socks
At least a week's worth of underwear, in case your induction takes a few days and you need to stay in hospital postnatally too
Bikini, if you're planning to use the shower for pain relief
Laundry bag for dirty clothes
Slippers
Jandals or slides
Hair ties and hairbrush
Travel-sized toiletries – skincare, soap, shampoo, conditioner, deodorant, dry shampoo, toothbrush, toothpaste
Hand sanitiser
Charger cord
Face cloth
Portable fan
Plenty of snacks – nuts, dried or fresh fruit, muesli bars
Water bottle
Reusable straw – makes it easy for your birthing partner to give you water
Camera – make sure it's charged!
Portable speaker
Lip balm
Facial spray
Massage oil – make sure it's unscented so baby can smell you when they're born
Wheat pack – it's easier to heat up in the microwave, rather than having a hot water bottle
Your own pillow or pillow slip – it can be so much more comfortable having one which is familiar
Towel from home – again, you may prefer to have your own from home in case you're in for a few nights
Diffuser and essential oils, if you'd like to use them
Anything you'd like to bring to personalise your birth space, like LED candles, fairy lights, and affirmation cards
Any medications you're taking
Glasses and/or contact lenses
Paperwork you've been asked to bring
A copy of your birth plan/preferences
Most inductions are usually planned in advance so you have some time to prepare. The

Positive Induction Birth Facebook group

is a great resource for talking about positive birth stories and improving your mindset for labour.
Things you might need postnatally
Nursing bras
Black cotton underwear – high-waisted ones are most comfortable
Maternity pads/disposable underwear
Nursing pads
Antenatally-expressed colostrum in a cooler bag with ice, if you have it
Unsure what to pack for your pēpi? See our list of what to include in their hospital bag

here

.